KTP Associate, Paul Rainey with Cirdan discusses his enhanced sensor arrays for detection of X-rays.
Paul outlines the objectives and outputs of his KTP project with Cirdan, and how the programme helped him progress in his career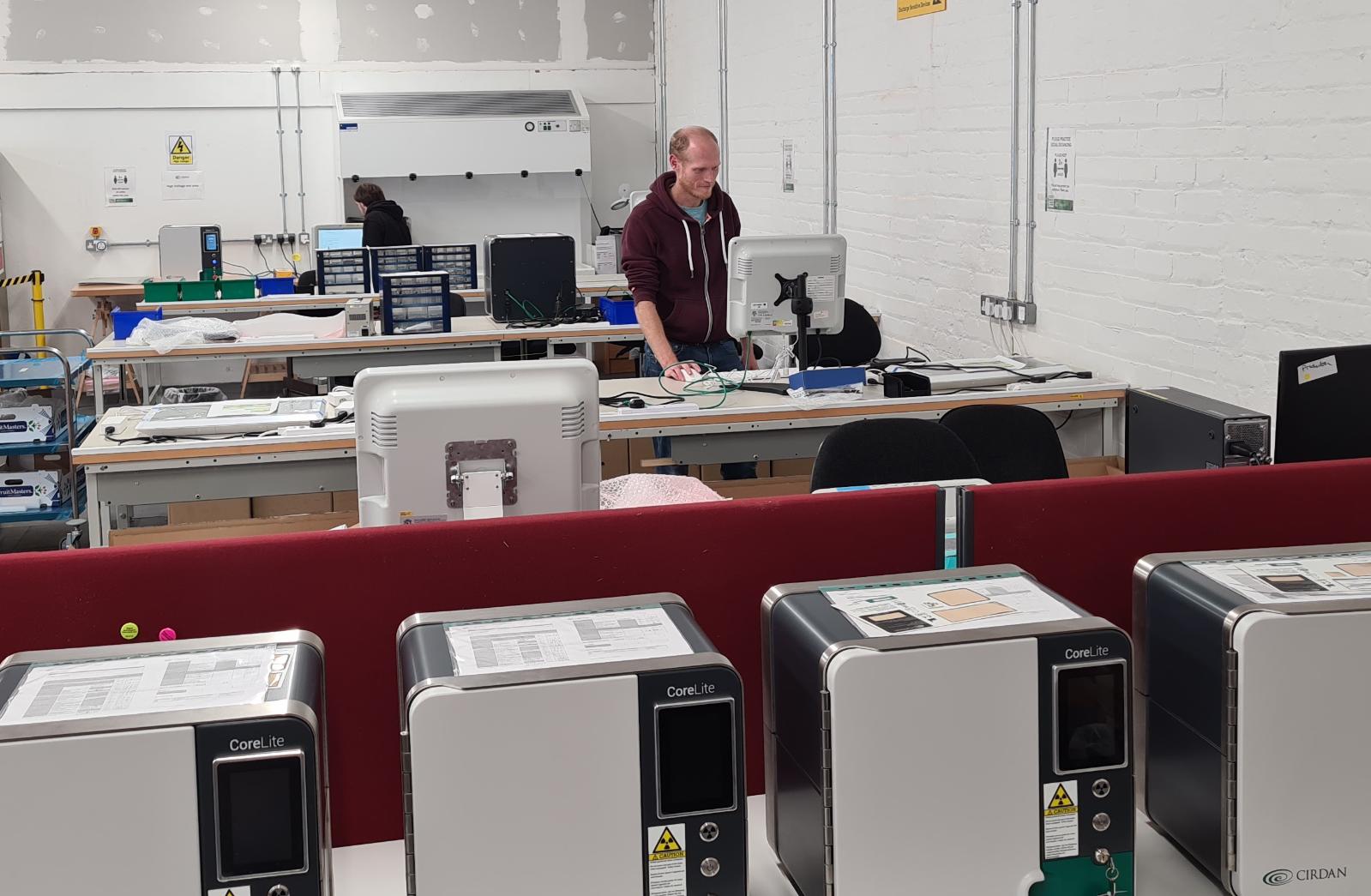 Paul's KTP was with our industry partner, Cirdan. Cirdan is a leading provider of informatics software and imaging solutions that enhance and speed up the diagnosis of patients. Headquartered in Northern Ireland, with offices in Canada and Australia, Cirdan is the largest digital pathology company in the UK and recognised as one of the leading suppliers worldwide. Following Cirdan's acquisition of Belfast-based Philips Digital Computational Pathology business (formerly known as PathXL) in July 2020 Cirdan has added digital pathology education software to its product portfolio and significantly enhanced its capabilities in digital pathology and artificial intelligence for laboratories.
Paul's KTP project involved the development of enhanced sensor arrays for the detection of X-rays and Near Infrared using nanostructuring processes on a wafer scale.
Working in collaboration with Professor. Robert Bowman and Dr. Robert Pollard from the School of Mathematics & Physics at Queen's, Paul created a detailed evaluation of X-ray phosphor-filled, dry-etched wells in silicon substrates, for application specifically to mammography imaging.
Paul studied Electrical and Electronic Engineering at Queen's University Belfast before also completing his PhD there. He highlighted why he was originally attracted to the programme,
"This KTP project was an opportunity to work on a research area of personal interest. It aligned well with my previous experience, while providing interesting new challenges to address."
Paul and the KTP team designed, manufactured and tested novel solutions for X-ray imaging applications. The project facilitated access to top-class laboratory facilities at Queen's, and extensive and practical on-the-job training. Knowledge obtained from certain aspects of the project indirectly contributed in the development of a new medical product.
Paul described how becoming a KTP Associate helped him progress in his career…
"The project led to a job offer from the Host Company, and additional opportunities to conduct research in applied engineering settings.

"I gained relevant job experience, personal development and increased self-knowledge. It was an opportunity to explore new ideas and gain new skills in a safe and supportive environment."
Speaking very highly of KTP, Paul recommends the programme to other recent and upcoming graduates and post graduates,
"I would wholeheartedly recommend the program to motivated individuals from any background, with an appetite for learning and an interest in diversifying their career prospects.

"I was given project management experience, with significant autonomy compared to traditional graduate roles. Interaction with academic and industry partners was also beneficial - observing both sides at the same time and seeing what is similar and what is different in the two approaches to innovation."
Cirdan is engaged in developing products for the acceleration and enhancement of diagnosis, with a particular interest in the diagnosis and treatment of cancer using innovative imaging solutions. This success of this KTP led to Paul being offered a permanent position in Cirdan and is continuing his invaluable research and development of enhanced sensor arrays for the detection of X-rays.
If you have a business idea and would like to discuss whether a KTP could help take it forward, then contact Lorraine Marks, Head of KTP at Queen's at l.marks@qub.ac.uk