Queen's and Brickfields: A Partnership in Excellence
Queen's University School of Law and Brickfields Asia College entered into a partnership in 2014. This partnership promotes legal education through global collaboration.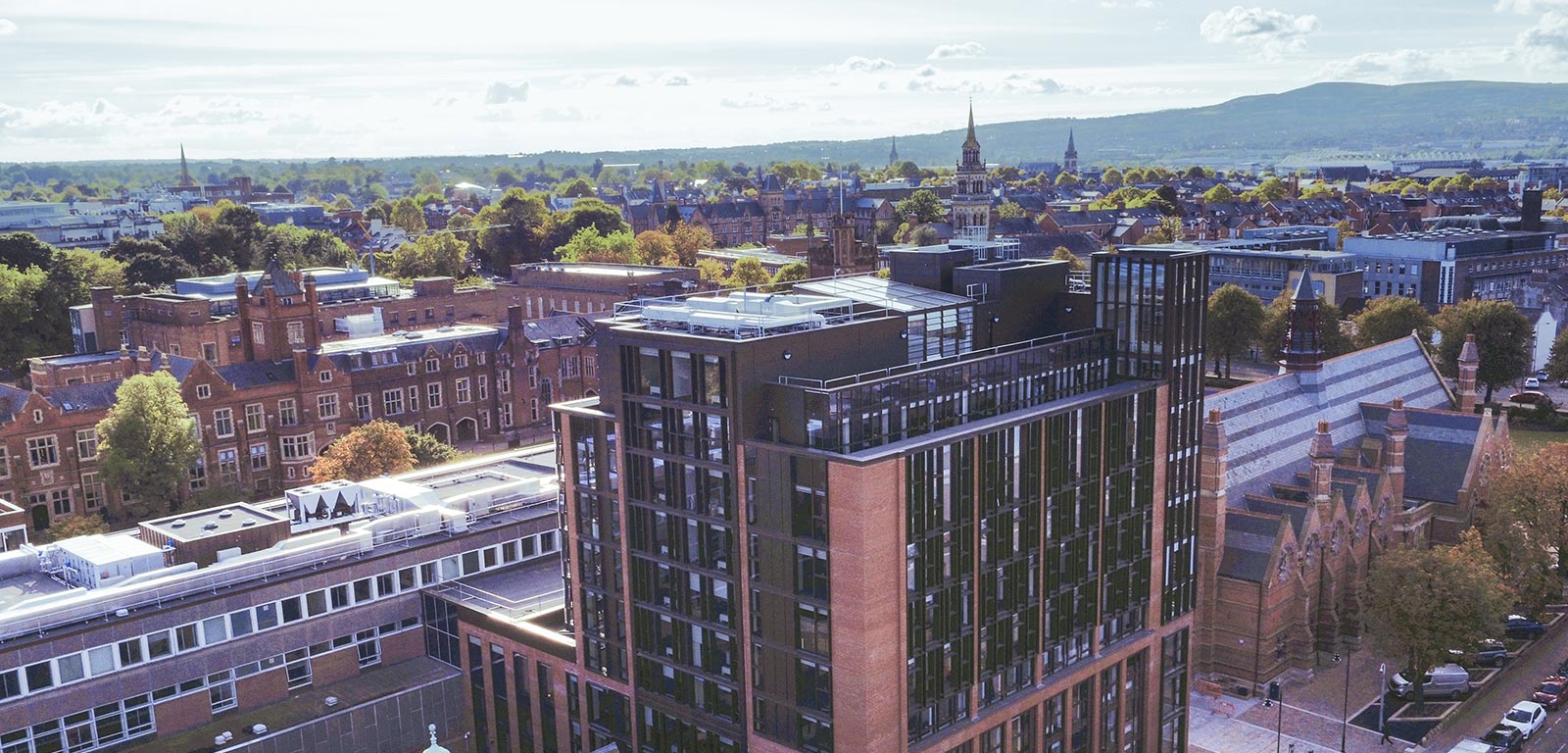 Brickfields Asia College in Malaysia has campuses in Kuala Lumpur and Petaling Jaya. It is the largest provider of legal education in Malaysia and enjoys partnerships and affiliations with more than 25 foreign universities.

Through these partnerships, students can access over 100 Law and Business degrees and professional qualifications that can be completed either locally or abroad.
The college has an impressive record of academic success with its students winning national and international awards for their academic performance.

The college has also been recognised for its commitment to corporate social responsibility in Malaysia.
---
Queen's University School of Law is ranked among the top ten law schools in the United Kingdom
The Times and Sunday Times Good University Guide 2017
---
In September 2016, Queen's School of Law moved into a new £20 million state-of-the-art building that includes a student hub and moot court room.
Currently ranked 5th among Russell Group law schools for student satisfaction, the school ensures excellence in research, teaching and student support.


The student hub is at the heart of the new School of Law building

High achieving, Queen's School of Law's students consistently achieve great success, winning national and international awards. Graduates can take part in an active Law Society, and go on to highly successful careers in law and other fields.
Tailor-made for Brickfields Students
Our first Brickfields cohort of students arrived from Malaysia at Queen's in September 2015, joining the already internationally diverse School of Law.
Making our Brickfields students feel welcome right from the start is central to Queen's School of Law. This begins with our pre-departure induction in Malaysia, closely followed by an international student welcome week on their arrival in Belfast.

Throughout the year we provide additional tailored classes designed to support students in their study and life in Belfast.
Our partnership is cemented by regular visits by Queen's Law School staff to Brickfields Asia College and vice-versa. During these visits potential students can find out what Queen's has to offer and see the level of facilities and support offered to students who choose to continue their studies at Queen's.
Brickfields students talking about their experience at Queen's
---
One in ten students studying at Queen's School of Law has an international background
---
Exceptional Pathways to a Law Degree
Two pathways enable students from Brickfields to complete their undergraduate legal studies at Queen's. Students spend their first year at Brickfields and their final two at Queen's; or spend two years at Brickfields and their final year at Queen's.
If successful, they are awarded an LLB degree. Students can choose from a wide selection of optional specialist subjects. These include commercial and corporate law, international trade and financial law, human rights and criminal law.
Brickfields International Students are High Achievers
One student went on to win a national award in her first six weeks at Queen's; and a high proportion achieved upper seconds. Two students gained first class degrees.
In September 2016 of this year, 68 students joined us at Queen's.


Malayian students from Brickfields during their induction at Queen's University Belfast School of Law

---

Find out more about The School of Law