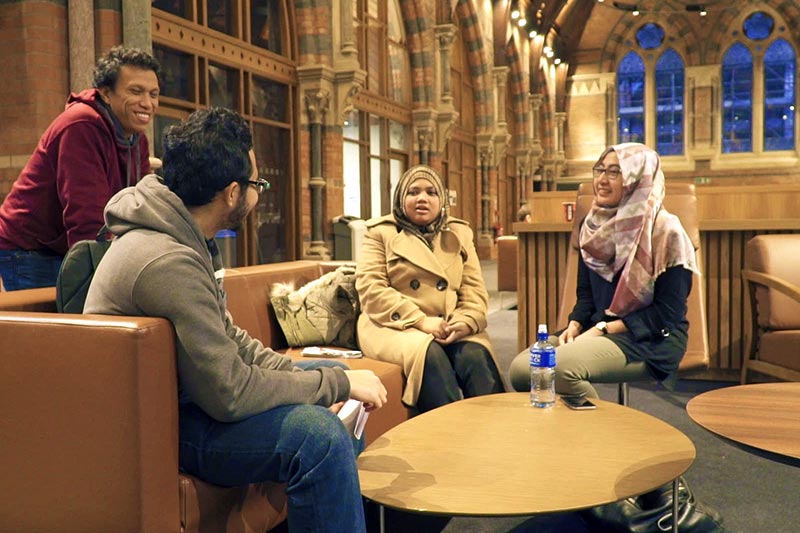 International scholarships
Scholarships for Indonesian Students
Queen's currently offers two scholarships specifically for Indonesian students: The LPDP Scholarship and the Indonesia-UK DIKTI Scholarships. Both scholarships are outlined below.
LPDP Scholarship
The LPDP Scholarship is funded by the Indonesia Endowment Fund for Education (LPDP).
Requirements
Students must be of Indonesian nationality, have graduated from an accredited Indonesian university or an overseas university acknowledged by the Indonesian Higher Education Directorate (DIKTI), and be of a maximum age of 35 (for Masters programme) or 40 (for PhD programme).
Closing date
The scheme is open all year long.
Grant provider
The Indonesia Endowment Fund for Education (Lembaga Pengelola Dana Pendidikan/LPDP).
How to apply
Apply via the Queen's Direct Application Portal (DAP)
---
Indonesia-UK DIKTI Scholarship
The Indonesia-UK DIKTI Scholarship Programme is now open for lecturers in Indonesia to come to study for their doctorate at many leading universities in the United Kingdom.
Queen's University Belfast is a participating institution in this programme. For further information and details of how to apply click here