Study Abroad Programme
International Student Orientation Programme
The orientation programme is held prior to the first semester in mid September. A second programme is also held in early January. Both programmes give new students the opportunity to meet the staff of the International Student Support team, other academic and administrative staff, Students' Union representatives and other students.
Information is provided on adjusting to university academic study, life in university accommodation, living expenses and local immigration requirements. The programmes include tours of the University's academic and recreational facilities and the City of Belfast. These programmes have proved very popular. They help new students to adapt to University life at Queen's.
2019-20 Orientation Programmes:
11 - 15 September 2019
To be confirmed January 2020
Welcome Week
In September, the International Students' Orientation Programme is followed by a Welcome Week of activities for all new students - national and international.
This will provide you with an opportunity to get to know Queen's students from Northern Ireland and the rest of the British Isles, in addition to other international students.
I found the three day welcome event, covering all the key aspects of the University and living in Belfast, very useful.
Carolina Delcourt Riera, Spain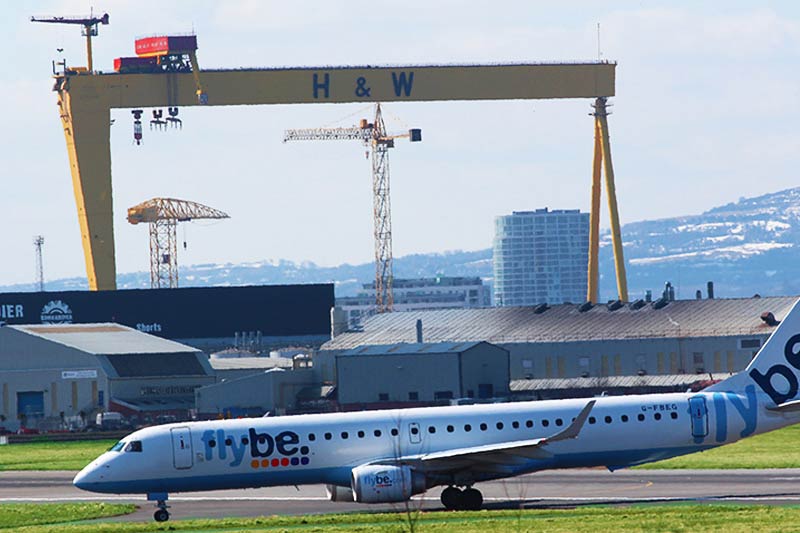 Airport Welcome Service
Prior to the orientation programmes, a welcome service is provided at Belfast International Airport, George Best Belfast City Airport and at the Elms Village halls of residence.
The welcome service will operate on: Sunday 08, Monday 9 and Tuesday 10 September 2019. To be confirmed January 2020.
Queen's welcome team
Are on duty at both Belfast airports between 8am and 9pm on the above dates to meet you and provide you with important information and assist you getting to Queen's
Further information and a registration form for the International Students' Orientation Programme and Welcome Service will become available on the website of the International Student Support Office in August (for the September programme) and in December (for the January programme).