Winter School 2021 Attendees
Thank You For Attending QUB's 2021 Winter School
TELL US WHAT YOU THOUGHT

Your opinion is important to us so please let us know what you thought of our first Online Winter School, don't worry all feedback is anonymous.

If you have any questions or want to be connected with a specific subject area within Queens, get in touch by emailing ahssabroad@qub.ac.uk


Complete our feedback form
QUEENS LOYALTY SCHOLARSHIP
Students who participated in the 2021 Winter School will be able to avail of Queen's Loyalty Scholarship - you can choose either:

>20% tuition fee reduction on year 1 of Master's programmes OR
>20% tuition fee reduction on year 1 or transfer into first year of study in an Undergraduate level programme OR
>An Accommodation award (up to a maximum of £1000) for international fee paying students enrolling on a Study Abroad semester or year long programme
Terms & Conditions
Thinking of coming back to Queens?
Queen's is a fantastic place to continue your journey, whether studying abroad with us for a semester or joining us for postgraduate study. Attendees of our Winter School may also be eligible for our 20% loyalty discount on future activity with Queen's, get in touch for more information.
Study Abroad
Fancy taking flight again with a unique Study Abroad experience at a leading UK university on the Island of Ireland?
Join representatives from the North American team, Arts, Humanities and Social Sciences (AHSS) Faculty and current students in this 1 hour webinar to discover why Queen's, a top 200 University in the World, should be on your list for studying abroad! Wednesday 24 February at 12 noon EST, 11am CST and 9am PST (USA)/5pm (UK).
Register here!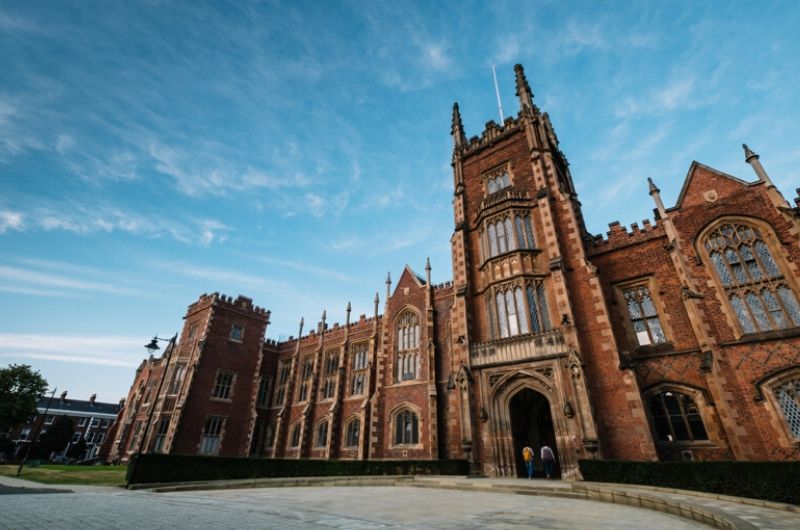 Postgraduate Study
At Queen's the 'post' in 'postgraduate' is not just about what comes next – it's about something much more dynamic and challenging. We support our postgraduates to become thinkers, communicators, innovators and leaders who are future ready.
You will be supported by internationally recognised research leaders in your field of study and our Graduate School offers a world class intellectual and social hub, connecting all disciplines to one another as well as to mentors, leaders and employers within the university and beyond. Discover which course is right for you and browse the upcoming subject webinars that are being hosted.
More Information