We offer a unique four week programme delivered by the School of Psychology at Queen's University Belfast.
The overarching theme of this summer school will be Positive Psychology.
You will learn about the factors that help individuals and groups thrive in difficult or stressful circumstances, as well as resilience processes and the relationship between positive psychology and peace psychology – something that has particular application in a post-conflict society such as Northern Ireland. Experts from a range of areas of psychology will introduce you to their area of psychological research and demonstrate how positive psychology is having an influence in fields such as education, clinical health and peacebuilding. You will also learn from professionals who work in these fields about the impact of programmes and interventions that aim to promote positive psychology.
Together with your fellow summer school classmates, you will also have an opportunity to design a small group research project on an area of positive psychology.

MODULE 1
Professional Skills & Career Development
Broaden your expertise to develop your enterprise skills or secure your dream job. Explore the leadership challenges faced in a climate of constant change.

MODULE 2
Applied Psychology
Explore the diverse ways psychology has been applied across a range of contexts, including health and positive psychology, comparative psychology and social psychology. Learn about how psychology has been applied to give insight into human behaviour and into the human capacity for growth and to build resilience.

MODULE 3
Positive Psychology and Peacebuilding
Explore how positive psychology contributes to peace psychology at multiple levels – the personal, interpersonal, intergroup and community. Through scrutiny of psychological theory and applied psychology interventions, examine how positive outcomes such as intergroup trust, forgiveness, prosocial behaviour and respect for diversity can be enhanced in divided societies.
The Science Behind Behaviour
Assessment
This will involve students developing their own research project in groups; participating in research activities as part of their learning and presenting their own findings in small groups to their peers.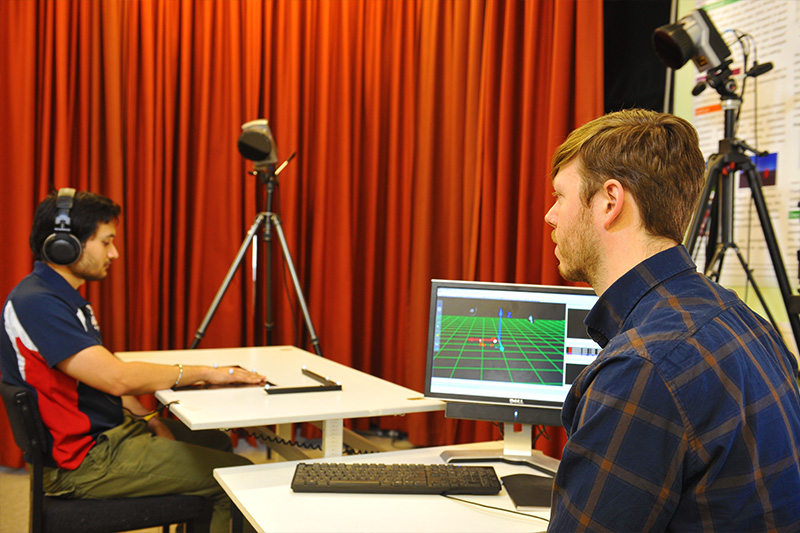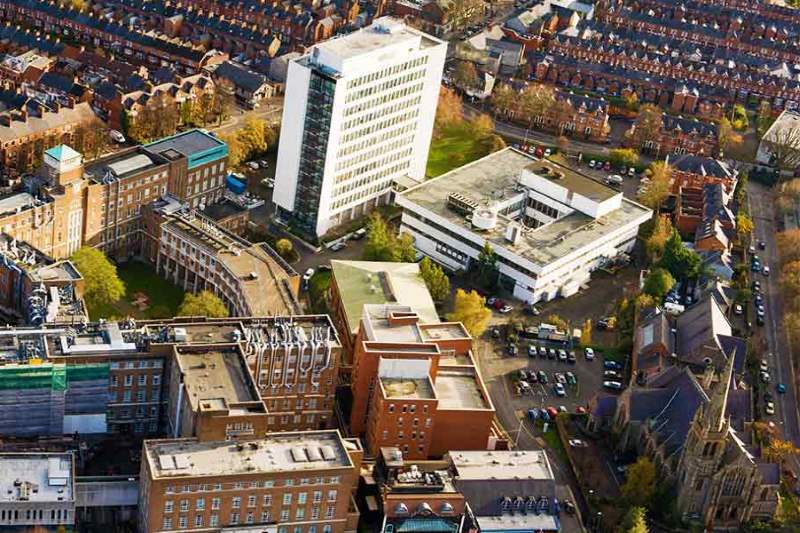 SCHOOL OF PSYCHOLOGY
WORLD CLASS FACILITIES
The School of Psychology have recently undergone a major £2.5m refurbishment and are supported by state of the art laboratories and equipment.
The refurbishment has provided the school with specialised facilities for human experimental psychology, movement and perception, individual differences, social psychology, child development and psychophysiology.
---
QUEEN'S LOYALTY SCHOLARSHIP
If you are thinking of doing a postgraduate course at Queen's this is the perfect opportunity to get a taster of what it's like to study at our beautiful campus.

Students who have attended the EPS Summer School who return to a full-time postgraduate taught programme receive a 20% tuition fee reduction on year 1.
Exclusions apply
20% tuition fee reduction on year 1
Application necessary
Loyalty Scholarship 2020