MEET WITH US
Dates of our visits will appear below throughout the year.
---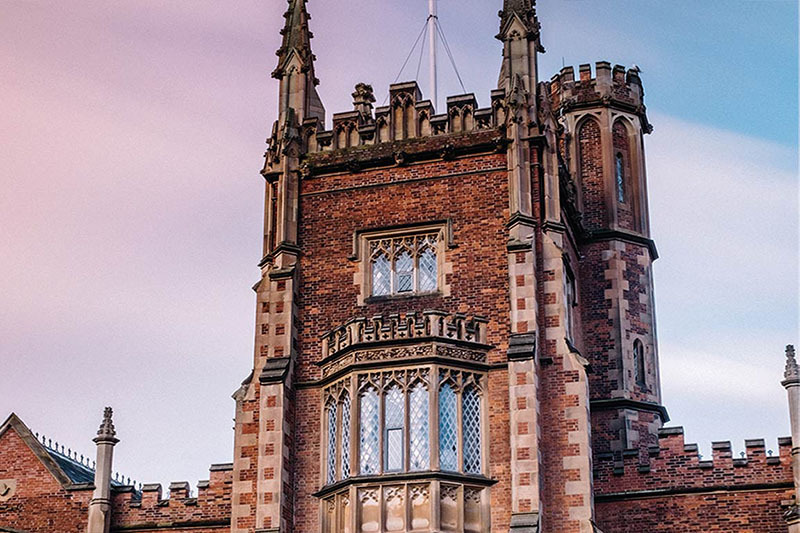 QUEEN'S UNIVERSITY BELFAST
Ranked 200 in the world (Times Higher Education World University Rankings 2021)
Part of the elite Russell Group – the UK's Ivy League – we're the 9th oldest university in the UK (Complete University Guide 2018) with a worldwide reputation for excellence.
We have 17,000 students from over 80 countries, 3,500 staff and 100,000 graduates worldwide. We're one of the UK's leading universities with a heritage dating back over 150 years.
---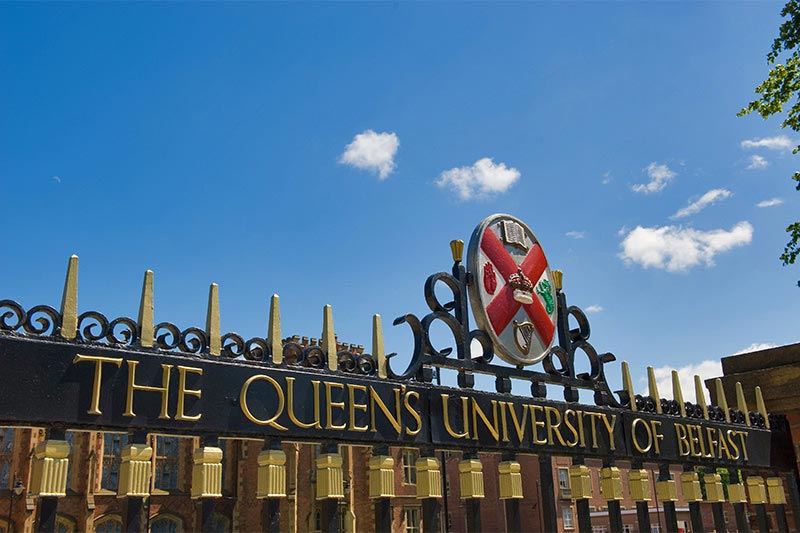 IRELAND'S OXBRIDGE
Why Choose Queen's?
25 Queen's subjects are in the UK top 20 (Times and Sunday Times Good University Guide 2018)

We're ranked 8th in the UK for research intensity (REF 2014)

Queen's has significantly lower course fees than many other Russell group universities, and Belfast is the cheapest student city in the UK, with low rent and living costs. (Which? University, 2018)
---
ENTRY
Undergraduate entry requirements
The following qualifications will be considered for direct entry to our undergraduate programmes:
The South Korea High School Diploma with good grades, plus a recognised Foundation programme.
Applicants who have successfully completed the first year of study at a South Korean University degree with good grades in relevant subjects may be considered for stage 1 entry.
Between 30 and 36 points in the International Baccalaureate Diploma (IB). Information on required grades
The grades required will vary according to your chosen programme. Please check our Course Finder for detailed entry requirements.
---
ENTRY
Postgraduate Entry Requirements
Entry to graduate diploma or taught Masters programmes usually requires either a UK upper second-class (2:1) or a lower second-class (2:2) undergraduate degree. For most courses, your major subject or content of your Bachelor degree may also be considered. Please check our Course Finder for detailed entry requirements.
The comparable qualifications from South Korea are as follows:
UK Upper Second-Class Honours (2:1)
A good Bachelor degree (Haksa) from a recognised university with 80-89% (B/B+).
Typical GPA requirements are 3.0 out of 4.0, 3.3 out of 4.3, or 3.5 out of 4.5.
UK Lower Second-Class Honours (2:2)
A good Bachelor degree (Haksa) from a recognised university with 70-79% (C/C+).
Typical GPA requirements are 2.6 out of 4.0, 2.8 out of 4.3, or 3.0 out of 4.5.
Note: the grades required will depend on the official grading system used by your University.
Supporting Documentation
When submitting your application, please ensure that you upload copies of official transcripts for completed programmes as well as those currently in progress. Degree award certificates for programmes already complete should also be provided.
Borderline Cases
Sometimes, it may be possible to exercise flexibility in the case of applicants who have completed their degree with slightly lower grades than those outlined in their offer letter. In these cases, the decision will be at the discretion of the Academic Selector.
On completion of your degree, please forward a copy of your official transcript and award certificate to intl.student@qub.ac.uk to confirm the award of your qualification and the overall grade. Unfortunately, we cannot advise you further until we receive this documentation.
INTO Queen's Preparation Courses
If you are interested in Computing, Finance and Management courses, but do not meet the entry requirements, you may wish to consider a a pre-masters Graduate Diploma offered by INTO Queen's.
PhD Study
Students interested in undertaking a PhD at Queen's University need good grades in their Bachelor and Masters degree programmes awarded by a recognised university, in addition to a strong research proposal.
Read more
Read less
---
ENTRY
English language requirements
Applicants will normally need to demonstrate a level of English equivalent to 6.5 IELTS or 90 TOEFL IBT (Internet based test). However, some degree programmes have higher or lower requirements (please check individual programme requirements in the relevant undergraduate or postgraduate University Coursefinder. View the full list of acceptable English Language qualifications.
INTO QUEEN'S - PRE-UNIVERSITY ENGLISH LANGUAGE PROGRAMMES
INTO Queen's University Belfast offers a wide range of English Language courses, which may assist students to meet the required standard of English language to be eligible for entry to degree programmes at the University. If you wish to apply for an INTO Queen's English course please contact into@qub.ac.uk or consult the INTO website
---
How to apply
For details on the application process for both undergraduates and postgraduates, please visit the University's How to Apply section.

Fees and Scholarships
Find out how much you'll pay to study at Queen's and what potential scholarships you might be eligible for.

University preparation courses
INTO and Queen's University Belfast work in partnership to prepare you for your degree at the University.

Contact us
Kong Tzer Miin
Email: m.kong@qub.ac.uk | Tel: +60 16 5269165
Popular courses with students from South Korea: