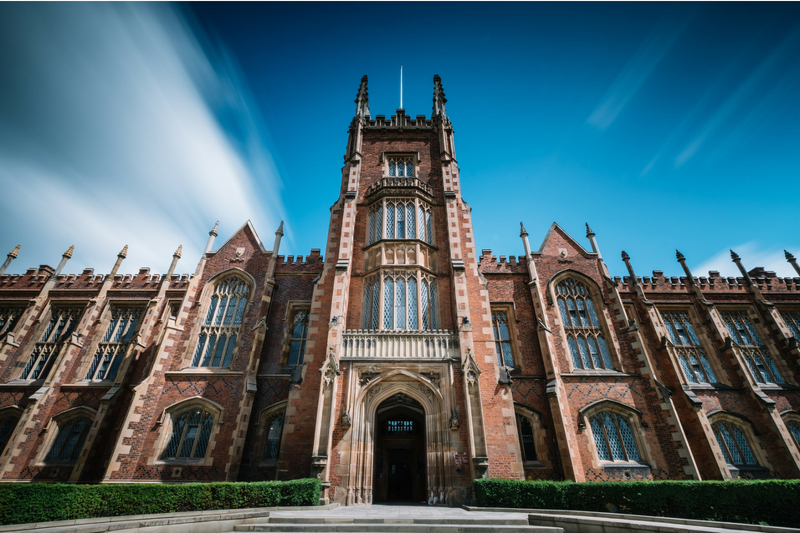 Information for your country
Thailand
Queen's University Belfast welcomes students from Thailand and from all over the world. We have 17,000 students from over 80 countries, 3,500 staff and 100,000 graduates worldwide. We're one of the UK's leading universities with a heritage dating back over 150 years.
We accept a wide variety of qualifications. Below you will find information on undergraduate and postgraduate entry requirements, English Language requirements, potential scholarships for international applicants and details of our overseas agents and representatives.
Meet with us
Our Representatives
One of our representatives may be in a city near you soon. Please contact our team to set up an appointment or get further details.
Check back regularly to see the dates and locations for our visits.
Important information for applicants
Undergraduate entry requirements
Postgraduate entry requirements
English language requirements
Scholarships
Representatives and overseas visits
How to apply
For details on the application process for both undergraduates and postgraduates, please visit the University's How to Apply section
You can also make an application to study with Queen's through one of our local agents in Thailand, who will provide you with free guidance and support to submit your application. Contact our representatives listed below to find out which of our agents are local to you.
KONG Tzer Miin
Regional Manager (South East Asia)
Mobile: +60 16 5269165
Email: m.kong@qub.ac.uk
Yurika Sunardi
Country Manager (Indonesia & Thailand)
Mobile: +62(0) 812 1919 9081
Email: y.sunardi@qub.ac.uk
Further information
INTO Preparation Courses (Undergraduate and Postgraduate)
Our INTO Queen's Centre also offers a number of attractive scholarships from between 10 per cent and 100 per cent of the pre-university course tuition fees for the Foundation, Diploma and Graduate Diploma (pre-Masters) programmes
To find out more about the range of courses and scholarship awards available to students in Thailand please contact:
KONG Tzer Miin
Regional Manager (South East Asia)
Mobile: +60 16 5269165
Email: m.kong@qub.ac.uk
Yurika Sunardi
Country Manager (Indonesia & Thailand)
Mobile: +62(0) 812 1919 9081
Email: y.sunardi@qub.ac.uk