Teaching and Learning
We will commence teaching in September for most courses, applying the relevant social distancing and hygiene measures to assure the safety of students. We will deliver a connected learning approach with face-to-face teaching being complemented by online delivery as necessary. Pro Vice-Chancellor, Professor Richard English explains more in the following video.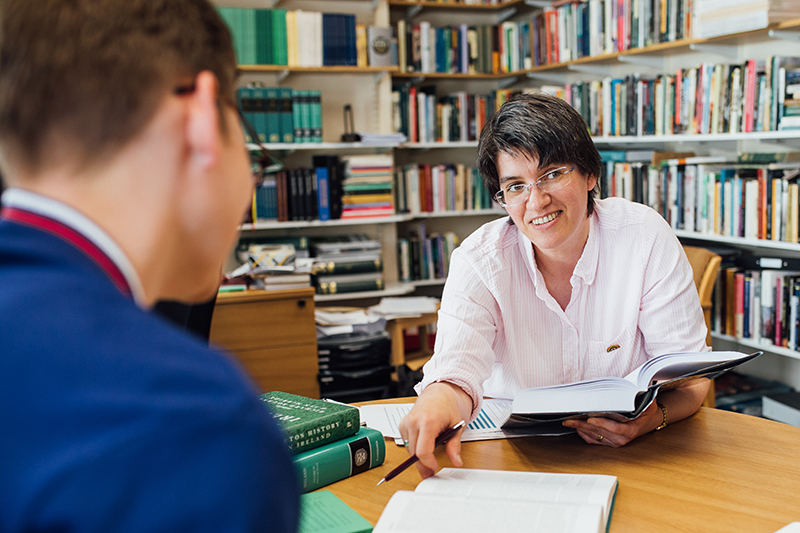 Face-to-face
A crucial part of the Queen's experience
We will still deliver face-to-face teaching in accordance with social distancing when we can and it remains the optimum method of teaching. Teaching in small groups, seminars and tutorials are a crucial to this. However, traditional lectures in large groups are likely to be delivered online, at least at the beginning of term.
Lecturers will be available for one-to- one meetings as long as social distancing is applied.
Lab-based learning that can be conducted in-person with social distancing applied will go ahead as normal.
---
Interactive Learning
Cutting-edge technologies to enable Connected Learning
Where it is not possible or optimal to deliver face-to-face teaching, our state-of-the-art digital technologies (such as 'Canvas') will provide a full, interactive learning platform.

In some cases, we believe that this form of learning will actually be preferable to large traditional lectures as it provides greater flexibility to meet your needs and encourages greater interaction. Face-to-face teaching will also be recorded and live-streamed as much as possible.
View our student guide to Canvas, our online learning platform
---
Canvas Virtual Learning Environment
"Canvas is adaptable, reliable, customisable, easy to use, mobile and time-saving. It is designed to let you do your thing. Every last feature, every last interface is crafted to save you time and effort and to make teaching and learning easier."
---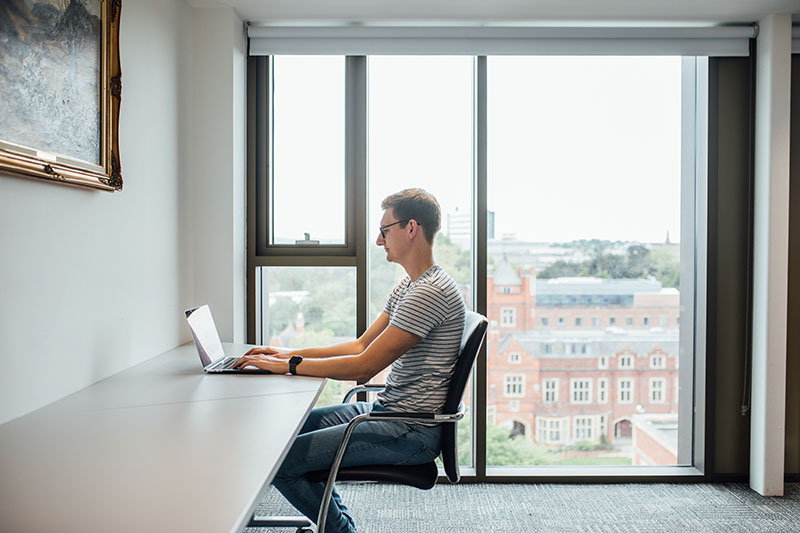 Dual Delivery and Balanced Learning
Campus life will be different for a while
All teaching will be available remotely to students who are not able to travel to Belfast for the start of the academic year.
The balance of face-to-face, interactive online and pre-recorded teaching that each student receives will be determined by the availability of space to facilitate social distancing restrictions and the aims of each module as determined by the academic.
---
INTO
The INTO Queen's Centre Programmes will start in September as planned and operate in a similar way as the University using a connected learning approach.
All teaching will be available remotely to students who are not able to travel to Belfast for the start of the academic year. Teaching, tutorials and seminars for all programmes will be a balance of interactive online and pre-recorded sessions. For students who are in Belfast face-to-face tutorials and seminars, may be available in line with social distancing restrictions.
This will allow you to start your study plan online and join us in person in January if circumstances allow or continue with your studies online.
---
WATCH: Morgan Mattingly, MA Conflict Transformation and Social Justice on her online learning experience at Queen's
"My professors, during this lockdown, have been amazing. One of the benefits of studying at Queen's is that the lecturers are some of the best in the world. They have amazing knowledge and are willing to share it and that's what they have been doing through the online classroom which is prett wonderful."
---
Other Academic Support
Work Placements
If providers are happy, all work placements that can be conducted within the context of social distancing will go ahead.
Stay in-touch support groups
Support/ Skills Development
To ensure students can still maximise their potential, our professional support teams will deliver sessions such as:
The training will take the form of videos, live sessions, discussions and 1-2-1 support.
In-Sessional English Language Support
In-sessional English language will be available to support students throughout their studies and academic skills support provided by INTO Queen's.
---
Student Experience: Living in Lockdown | International Student Accommodation
LLB Law student Xin Yi Heah from Malaysia on what Queen's accommodation has been like during lockdown.
---