Queen's University Belfast welcomes Tánaiste Simon Coveney
Queen's University Belfast has welcomed Tánaiste Simon Coveney for a discussion on 'Maintaining the habit of Co-operation'.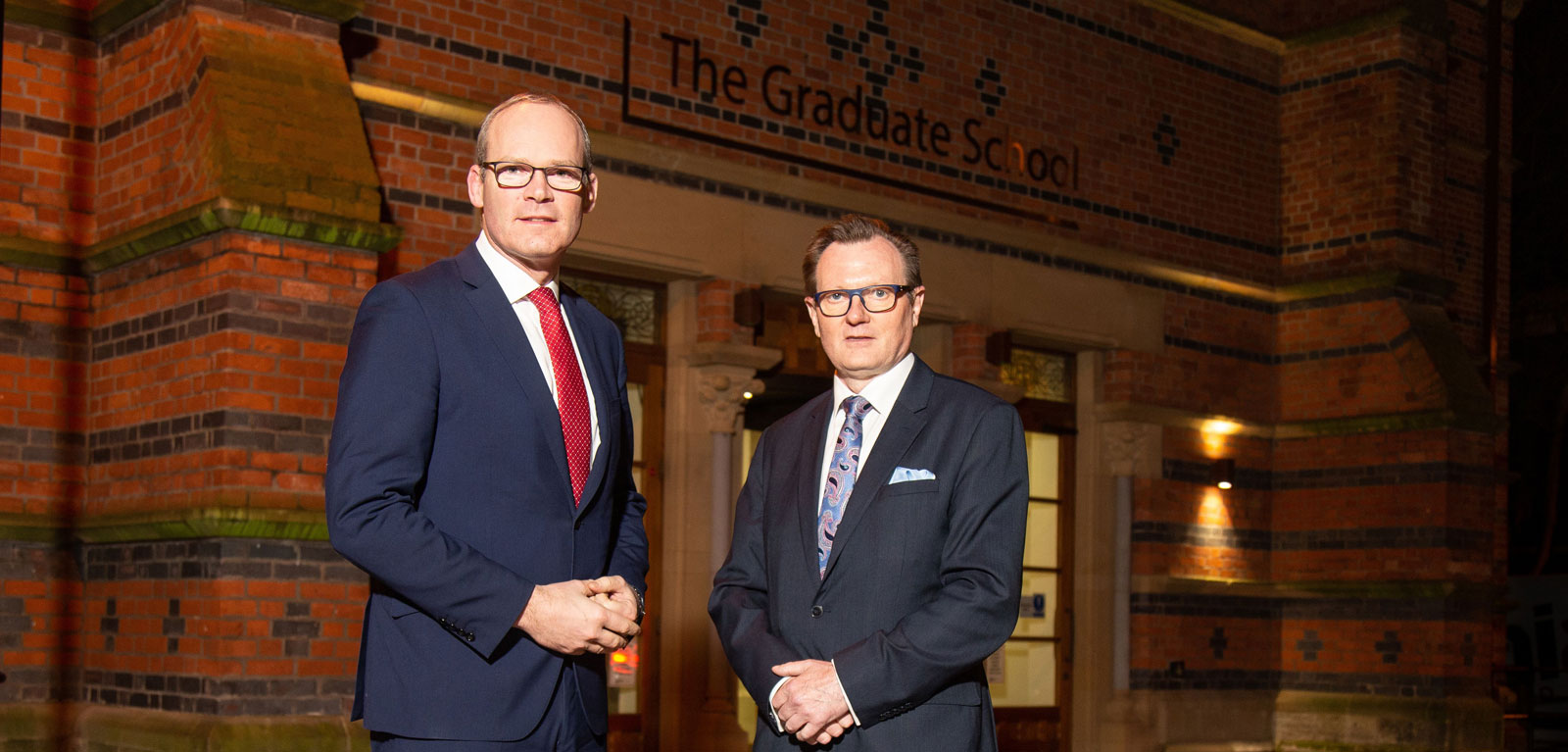 As part of the Queen's University Policy Engagement Lecture Series, the Tánaiste joined a packed room of more than 300 people for meaningful discussion, engaged debate and open dialogue.
Speaking about Brexit at the event, the Tánaiste said: "We want to make sure that UK withdrawal from the European Union doesn't jeopardise the foundation of the shared, peaceful future for everyone on this island provided by the Good Friday Agreement. That is our agenda."
He also called for more public discussion on pressing political issues. He said: "Indeed, we need to find more ways and provide more spaces for such public conversations, where passionate beliefs and imaginative ideas can be aired in an environment that is as calm and considered as possible.
"Universities like Queen's are the perfect places to do that, as they engage our young people while stressing the values of objectivity and high-quality research, as well as inclusivity and mutual respect."
Vice-Chancellor and President of Queen's University Belfast, Professor Ian Greer said: "I was delighted to welcome Tánaiste Simon Coveney to participate in the Queen's University Policy Engagement Lecture Series. It was an engaging speech and debate."
The Tánaiste's full speech is available to view here