Professor Emeritus Henry Halliday is first in NI to be awarded prestigious James Spence Medal
Professor Emeritus Henry Halliday from Queen's University Belfast has been awarded the highest honour bestowed by the Royal College of Paediatrics and Child Health - the James Spence Medal - for his outstanding contributions to neonatal care.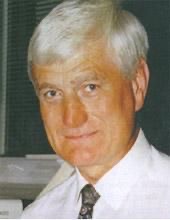 Professor Halliday is one of the UK's most distinguished researchers with almost 50 years experience in the field of neonatal care.
After qualifying at Queen's in 1970, he trained in Belfast and three US centres before returning to Northern Ireland to establish a network of neonatal care.
He is a firm advocate of evidence-based medicine and has led a number of significant randomised trials since his first in 1973. He successfully coordinated two of the largest neonatal multicentre trials with 24-hour telephone randomisation in the Regional Neonatal Unit in Belfast.
His research interests have focused on the prevention for and treatment of a number of neonatal respiratory illnesses. He has undertaken systematic reviews and was European coordinator of the Cochrane Neonatal Group, which prepares systematic reviews of randomized controlled trials (RCTs) of treatment for neonatal diseases or problems.
He is well known in his field internationally thanks to several awards and scientific achievements. He has published over 430 full papers, which have been cited almost 25,000 times.
He has been Joint Editor-in-Chief of Biology of the Neonate (now Neonatology) since 2004. He is a member of many international societies and has been President of the European Society for Paediatric Research, the Irish and American Pediatric Society and the European Association of Perinatal Medicine.
Professor Pascal McKeown, Head of the School of Medicine, Dentistry and Biomedical Sciences , said: "Professor Emeritus Henry Halliday has made an enormous contribution to the field of neonatology. In 1981, with colleagues, he published the Handbook of Neonatal Intensive Care, a textbook which has been used by countless numbers of doctors across the world.
"During his long and very distinguished career, he has also led vital research projects, which have resulted in greatly improved survival and reduced morbidity for premature babies. My colleagues and I in the medical school are delighted that his exceptional academic and clinical work over many years has been recognised by the award of the James Spence medal."