Survey launched of management practices in Northern Ireland businesses
A new survey of management practices in local businesses, 'Northern Ireland Management Practices Survey 2022', has been launched today (Wednesday 30 March).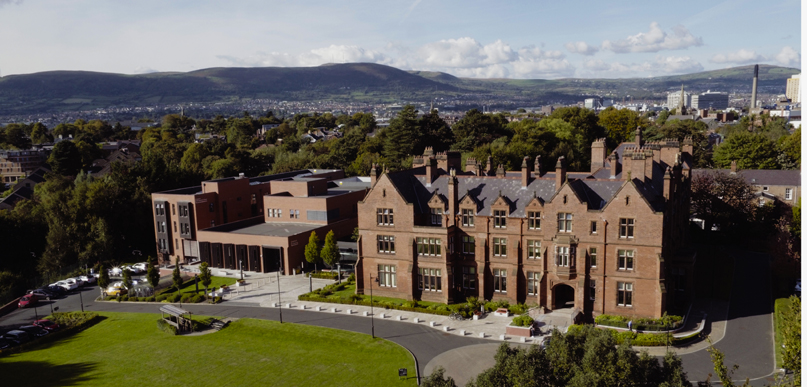 The survey measures how local businesses perform relative to best practice, and helps identify where they can improve their performance, by calculating a management practices score for those that complete the survey.
The survey is being run by academics from Queen's University Belfast, in partnership with the Northern Ireland Productivity Forum, and is open to businesses which operate in Northern Ireland that have at least five employees.
John Turner, Professor at Queen's Management School and Northern Ireland Productivity Forum Lead, explains: "Northern Ireland has the lowest productivity of any UK region, with a 20 per cent gap to the UK average. International evidence shows a strong link between management practices and low productivity, but we have very little evidence for Northern Ireland.
"The aim of the survey is to understand how management practices vary across different types of businesses and across different sectors in Northern Ireland. In return for completing the survey, each business can opt-in to receive their own management practices score, which will be benchmarked relative to their peers and best practice."
Dr David Jordan, Research Fellow in Economics at Queen's Management School and a Research Associate of The Productivity Institute, said: "To calculate a business's score, we measure their current management practices across several key areas, including employment practices, service delivery, key performance indicators, and their use of targets.
"By surveying a large number of businesses across Northern Ireland, it will create a new evidence base for policymakers when considering how best to support local business and raise productivity."
The survey builds on research already completed by the Northern Ireland Productivity Forum, in its Green Paper, 'Northern Ireland's Productivity Challenge: Exploring the issues'. This highlighted the role of skills and leadership in raising productivity within the local economy.
Emphasising the benefits for local businesses in taking part in the survey, Dame Rotha Johnston DBE, Chair of the Northern Ireland Productivity Forum, said: "There are many successful businesses in Northern Ireland, but there are also those that may not have realised their full potential. Through this survey we want to help local businesses identify where they can improve and learn from best practice, so that they can continue to grow and succeed."
The Northern Ireland Productivity Forum is one of eight regional forums, which are part of The Productivity Institute, a UK-wide organisation that works across academia, business and policy to better understand, measure and enable productivity across the UK. It is funded by the Economic and Social Research Council.
To take part in the survey, please click this link.
Further information about the survey is available on the survey site: http://go.qub.ac.uk/NIManagementSurvey2022