Conversations on Britishness and Irishness Series launched at Queen's
A series of talks designed to facilitate discussion about cultural and political identities in and relating to Ireland has launched at Queen's.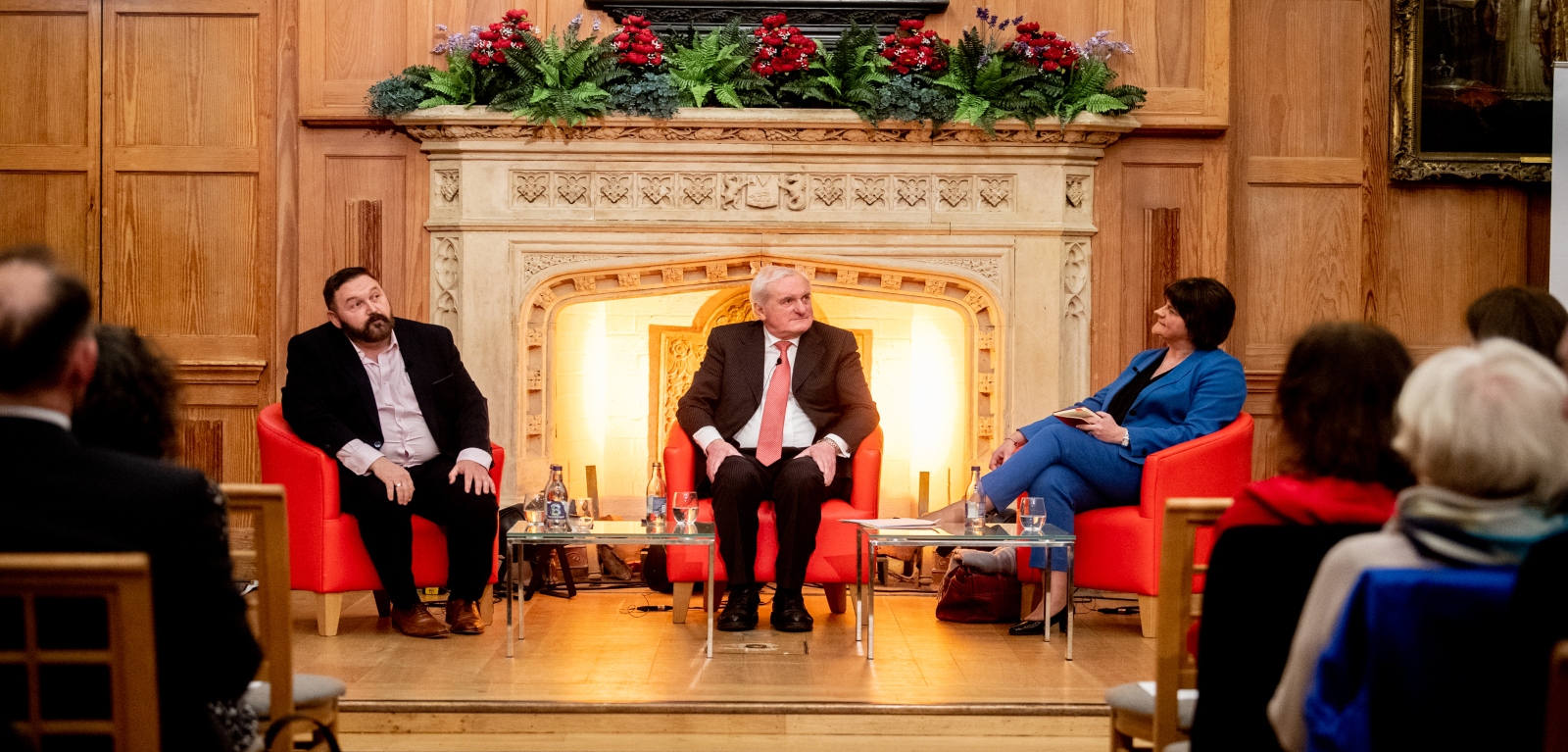 William Crawley, Bertie Ahern and Arlene Foster at the

C

onversations on Britishness and Irishness

Series

at Queen's
The Senator George J. Mitchell Institute for Global Peace, Security and Justice at Queen's, in partnership with the Royal Irish Academy and the University of Notre Dame, have initiated the Conversations on Britishness and Irishness series with a Conversation between Dame Arlene Foster and former Taoiseach and Mitchell Institute Honorary Professor of Practice Bertie Ahern.
The Royal Irish Academy and Notre Dame ARINS initiative (Analysing and Researching Ireland North and South) aims to generate authoritative, independent and non-partisan research and analysis on a range of important issues for contemporary Ireland. The Conversations series is intended to support this initiative, and the first in the series was Chaired by Queen's Honorary Graduate Dr William Crawley, involving questions and wider discussion from the audience.
Mitchell Institute Director Professor Richard English commented: "One of the commitments of the Mitchell Institute is to contribute to debate and reflection about major societal issues. We're delighted to be partnering with the RIA and Notre Dame in hosting the first of these important Conversations, and hope that the series makes a strong contribution to respectful debate."