Director and writer Mark Cousins appointed Honorary Professor at Queen's
Irish-Scottish director and writer Mark Cousins has been appointed Honorary Professor in Film Studies and Production at Queen's.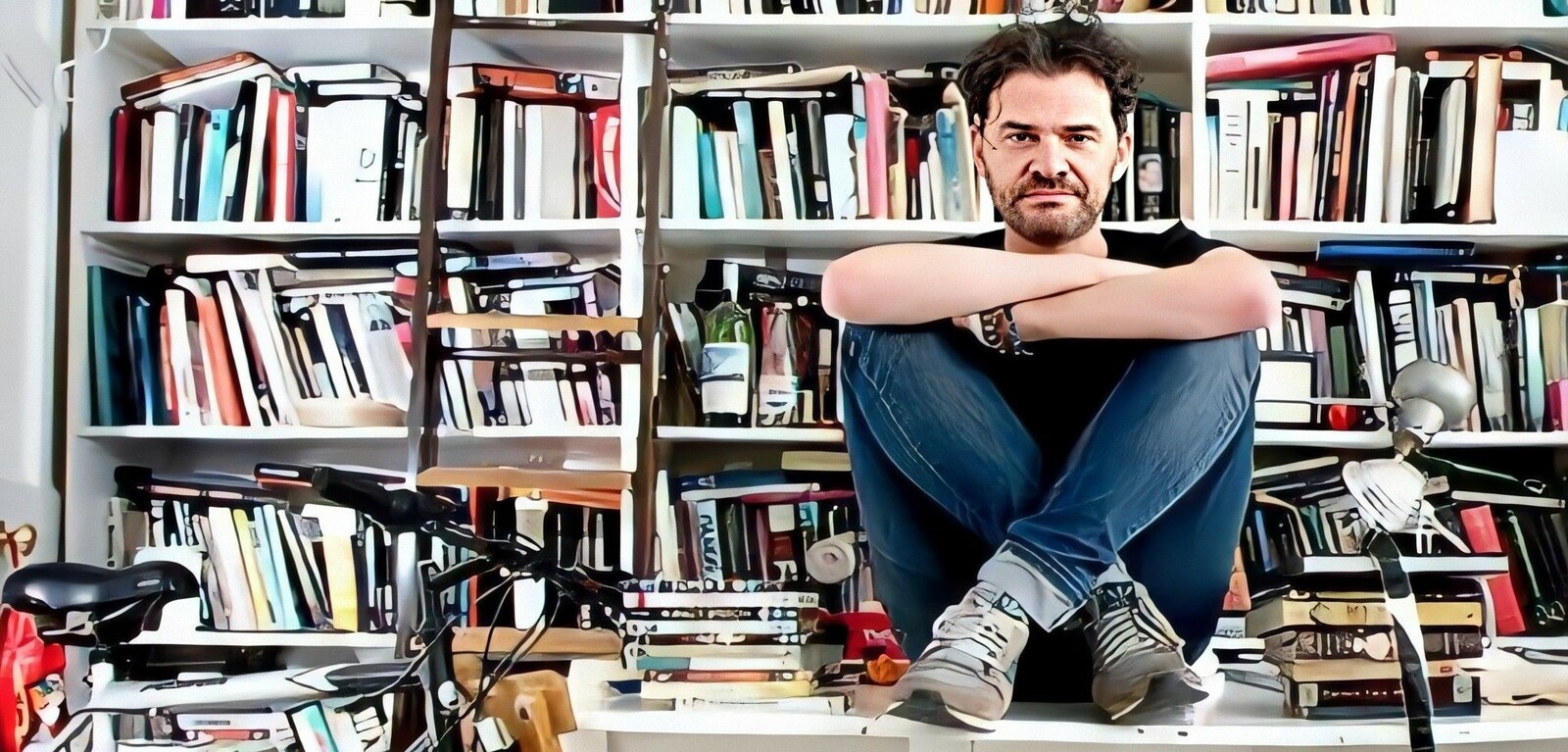 Born in Belfast, Mark is former Chair and a current board member of the Belfast Film Festival and Docs Ireland, having brought his unique blend of internationalism, creativity, and passion with an ever-present connection to and love for the place of his birth.
Speaking about his appointment, Mark said: "I like it when practical filmmaking and university studies interact. We can learn from each other. So, I'll be very pleased to step away from my camera and edit suite for a bit, into the world of Queen's to see how we can overlap."
Mark will visit the University in the Spring 2023 to work with Queen's film studies students, bringing a wealth of expertise and experience from behind the camera lens to the lecture theatre.
Dr Sian Barber, Subject Lead for Film from the School of Arts, English and Languages at Queen's commented: "We are thrilled to have Mark Cousins as Honorary Professor and are very excited about the opportunities that his valuable expertise, knowledge and creativity will bring to our students."
Mark's films – including The Story of Film: An Odyssey, I am Belfast and The Eyes of Orson Welles – have premiered in Cannes, Berlin, Sundance and Venice film festivals and won the Prix Italia, a Peabody, the Stanley Kubrick Award and the European Film Academy Award for Innovative Storytelling.
His books include Imagining Reality: The Faber Book of Documentary and The Story of Looking. His work finds filmic ways to explore such themes as: looking, cities, childhood, and recovery.
His roles in filmmaking, education and advocacy are broad and deep. He was co-artistic director of Cinema China and with Tilda Swinton organised The Ballerina Ballroom Cinema of Dreams festival and A Pilgrimage in the Highlands of Scotland. He and Swinton also created Human Rights Award nominated children's film event, The 8 ½ Foundation.
Mark is releasing two new films in 2022, My Name is Alfred Hitchcock and The March on Rome, which is showing at the Belfast Film Festival.
Media
Media enquiries to Zara McBrearty at Queen's Communications Office on email: z.mcbrearty@qub.ac.uk