Exceptional researcher receives prestigious Philip Leverhulme Prize
A Queen's University Belfast academic has won a Philip Leverhulme Prize for his exceptional research.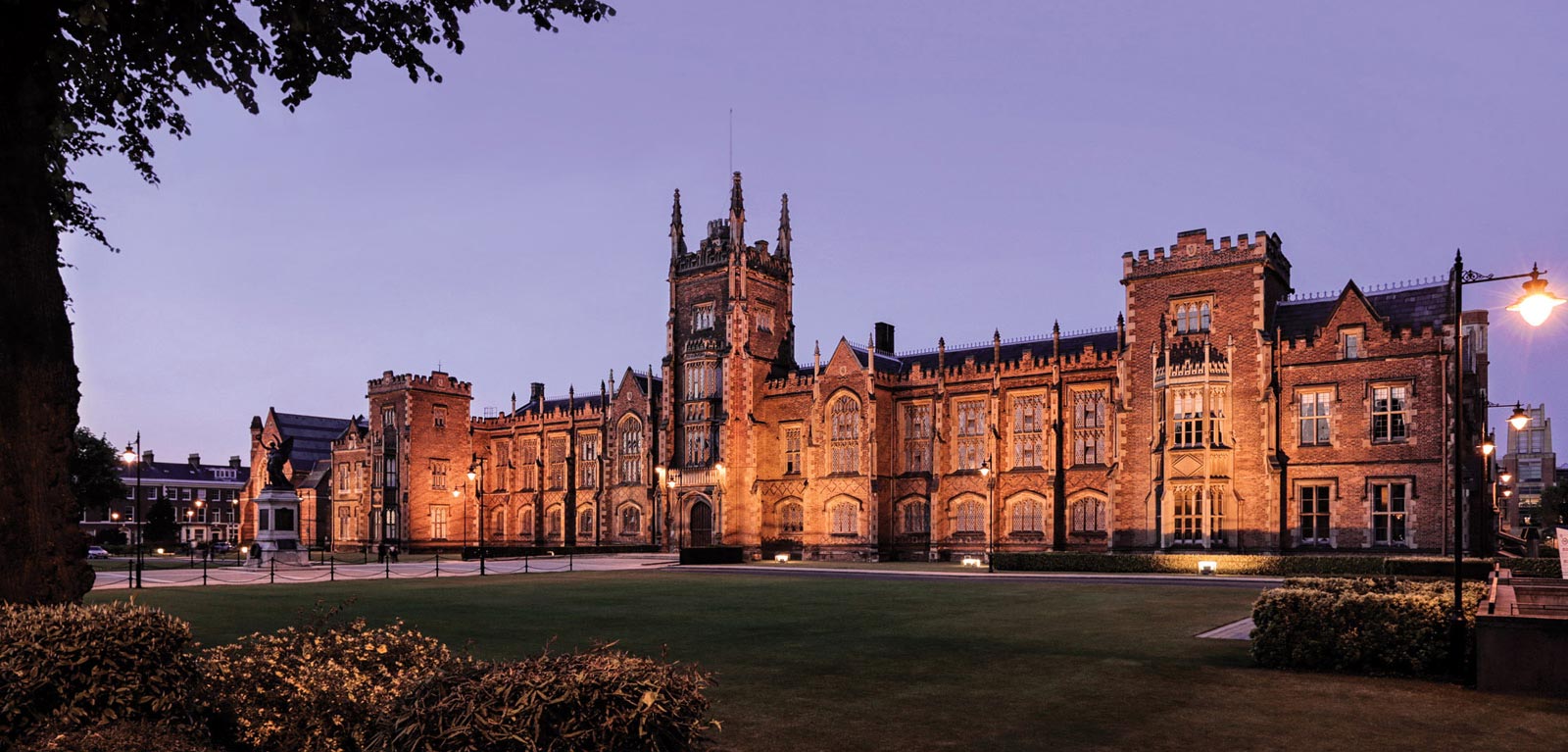 Prizes are awarded by the Leverhulme Trust to researchers at an early stage in their careers, whose work has had an international impact, and whose future careers show exceptional promise.
Each prize is worth £100,000 and can be used for any purpose that advances the prize winner's research.
Dr Patrick Gleeson from Archaeology and Palaeoecology in the School of Natural and Built Environment at Queen's, has been awarded the prize in recognition of his work on the landscape archaeology of later prehistoric and medieval Europe.
In particular, the prize recognises the impact of his research on royal landscapes, cult and religious transformation in the first millennium AD. Dr Gleeson currently leads remote sensing and excavation at a number of major 'royal' landscapes in Ireland, including Navan Fort and the Rock of Cashel. His research also utilises new approaches to examine human-environment dynamics in the past.
Dr Gleeson is one of 30 winners who were chosen from more than 300 nominations. The Trust offered five prizes in each of the following subject areas: Archaeology, Chemistry, Economics, Engineering, Geography, and Languages and Literatures.
Dr Gleeson's project aims to advance understanding of the role of religion in the socio-political transformations of first-millennium AD Northern Europe. His research also looks at the rich evidence from Ireland alongside other transformational evidence from Britain and Scandinavia.
Commenting on the award, Dr Gleeson said: "I am extremely honoured and humbled to receive this prize. I am grateful to the colleagues who collaborate with have supported my research in the past, and for the opportunities that this prize presents to advance my research by pursuing novel multi-proxy fieldwork on cult places and rulership in Northern Europe."
Now in its twenty-first year, this scheme commemorates the contribution to the work of the Trust made by Philip, Third Viscount Leverhulme and grandson of William Lever, the founder of the Trust. The prizes recognise and celebrates the achievements of outstanding researchers whose work has already attracted international recognition and whose future careers are exceptionally promising.
Professor Anna Vignoles, Director of the Leverhulme Trust, said: "In its twenty-first year, this scheme continues to attract applications from an array of researchers of an incredibly high calibre, and the decisions get harder every year. The Leverhulme Trust is delighted to award prizes to academics undertaking work on an impressively wide range of topics, from robotics to Romans, labour markets to Black British literature, and greenhouse gases to disability and wellbeing. We are very proud to support these researchers through the next stage of their careers."
Media
For media inquiries, please contact emma.gallagher@qub.ac.uk