High Distinction for Northern Ireland's Italian Honorary Consul
Honorary Italian Consul for Northern Ireland, Dr Federica Ferrieri, has been awarded the prestigious Knight of the Order of the Star of Italy ("Cavaliere dell'Ordine della Stella d'Italia).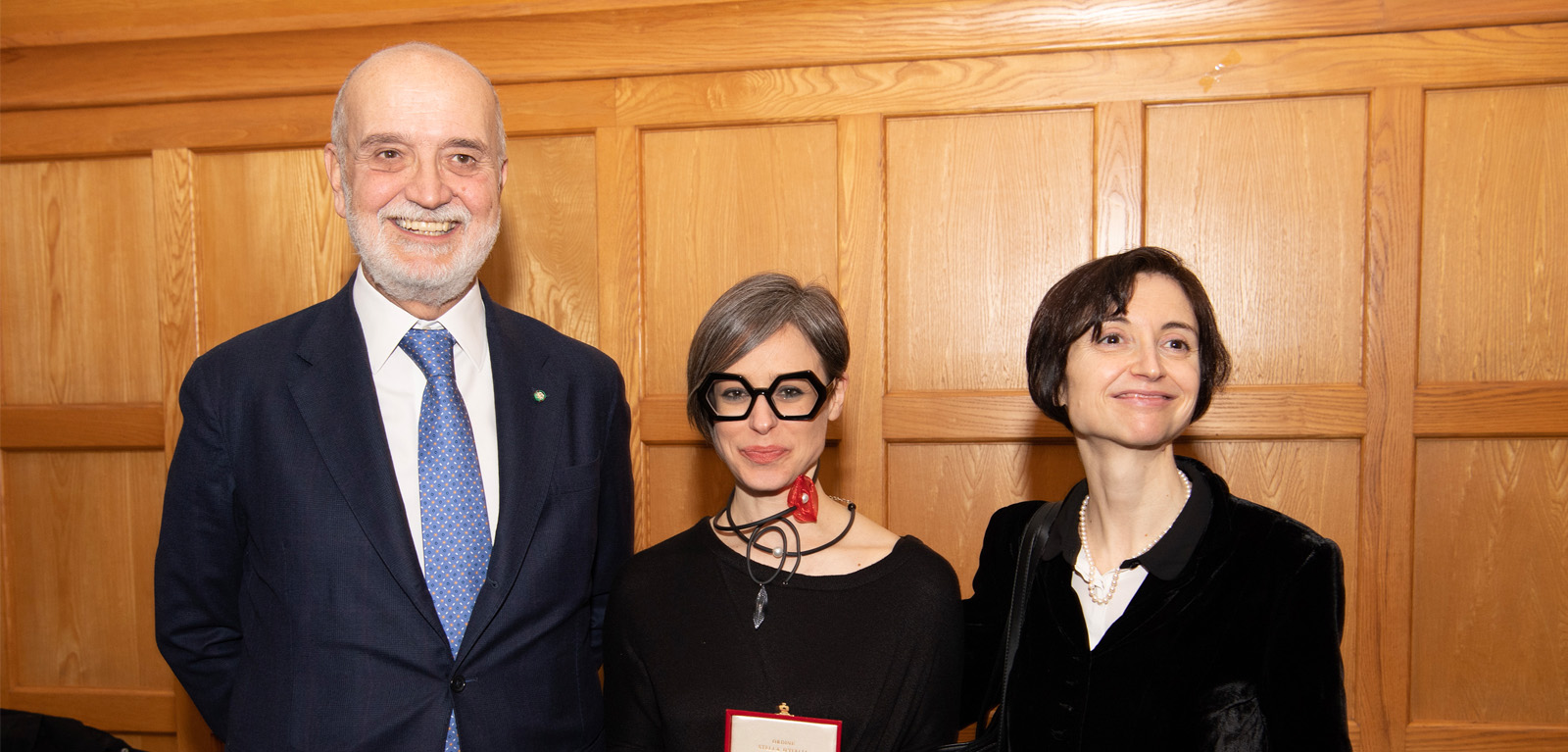 The award is conferred on Italians abroad or foreigners, who have acquired special merit in the promotion of friendly relations and cooperation between Italy and other countries and the promotion of ties with Italy.
Dr Ferrieri, who co-ordinates engaged research projects within Queen's University Belfast's Open Learning Programme and teaches languages at Queen's, the Crescent Arts Centre and the Linen Hall Library, said: "It has been my privilege to work with so many communities here in Northern Ireland to promote greater understanding of Italian culture and indeed, to foster connections between a wide range of cultures here in Northern Ireland."
The honour, conferred by the President of the Italian Republic, was presented to Federica at a specia ceremony at Queen's University, by the Italian Ambassador, His Excellency, Inigo Lambertini, on a visit to Northern Ireland which included meetings with business leaders, politicians and members of the Italian community. The visit was co-designed and attended by Veronica Ferrucci, Italian Consul General in Edinburgh.
Professor Nola Hewitt-Dundas, Pro-Vice-Chancellor, Faculty of Arts, Humanities and Social Sciences at Queen's said: "I am delighted for Dr Ferrieri and congratulate her on this significant recognition of her contribution to cultural life, both within and beyond the University."
Dr Ferrieri has provided consular advice and guidance to some 2500 Italians in Northern Ireland since 2016. In addition to her teaching, she is a book author, life coach and restorative Justice practitioner. She has organised a wide range of events to promote understanding between cultures.
Media
For media inquiries, please contact comms.office@qub.ac.uk