Queen's counterterrorism and human rights expert visits Guantánamo Bay
An academic from Queen's has visited the U.S. Naval Station Guantánamo Bay, Cuba, as part of her role as United Nations (UN) Special Rapporteur on the promotion and protection of human rights and fundamental freedoms while countering terrorism.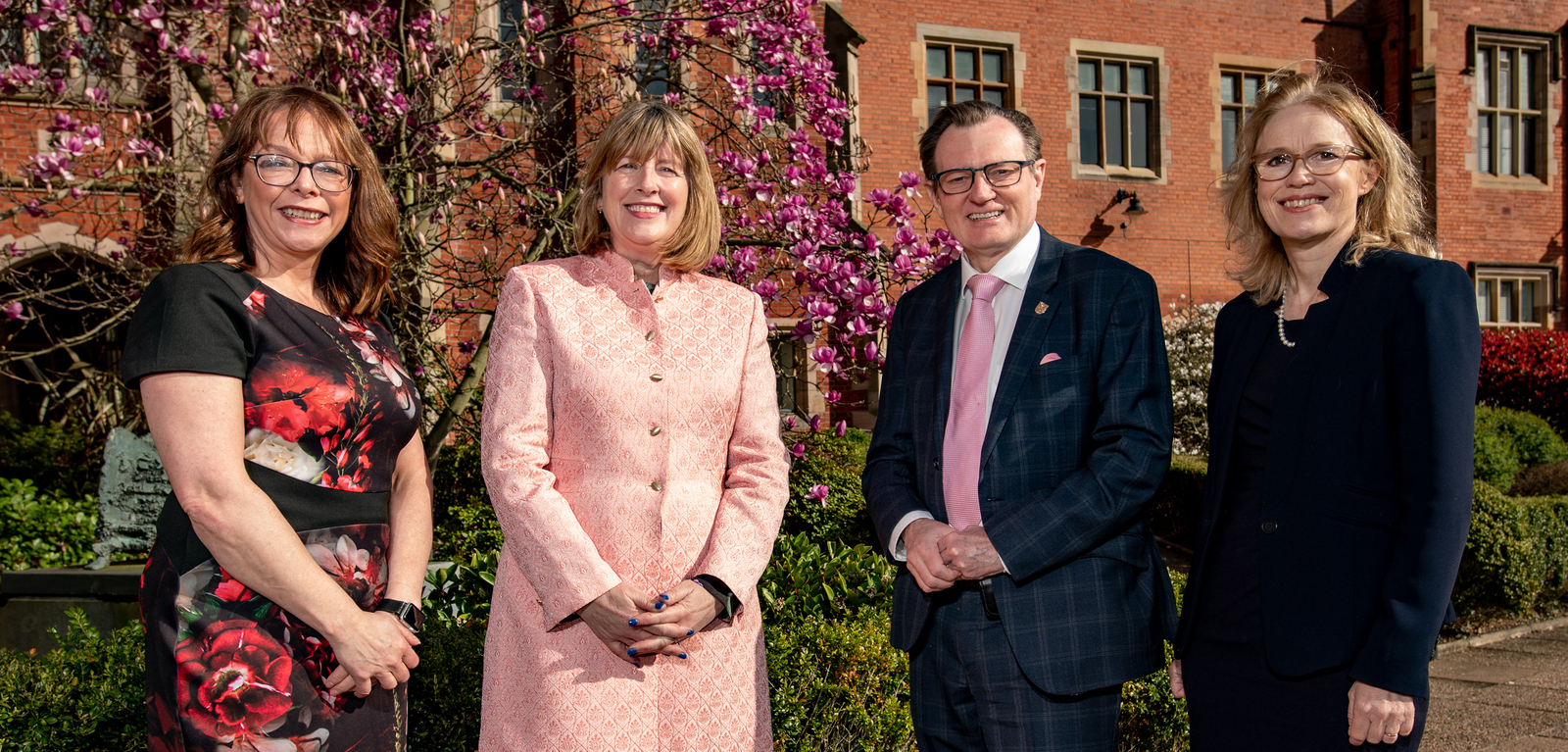 She is the first UN official to have access to the site since its establishment and the visit has been described as "historic" by U.S. government officials.
Professor Fionnuala Ní Aoláin, a counterterrorism and human rights expert from the School of Law at Queen's and Regents Professor and Robina Professor of Law, Public Policy and Society at the University of Minnesota Law School, made the visit in February 2023 as part of a wider three-month mission to Washington D.C., as well as countries of repatriation and resettlement of former detainees and the detention facility at Guantánamo Bay.
Professor Ní Aoláin is carrying out a series of interviews with individuals in the United States and abroad, on a voluntary basis, including victims and families of victims of the 11 September 2001 terrorist attacks and former detainees in countries of resettlement/repatriation.
Speaking about the significance of the visit, Professor Ní Aoláin said: "This visit redeems the core legal principle of access to all sites of detention across the world and ensures that persons detained have their rights protected. It is also a visit that affirms the importance and human rights of victims of terrorism, bringing a human rights framework to even the most challenging security contexts."

Professor Ian Greer, President and Vice-Chancellor of Queen's said: "I congratulate Professor Ní Aoláin on this important and historic work she is undertaking in her capacity as UN Special Rapporteur. This is an excellent example of how Queen's experts continue to shape the world around us and are making a difference to society for future generations."
The visit took place in accordance with the Terms of Reference for Country Visits by Special Procedures Mandate Holders and gives the mandate holder full access to sites of detention and allows for private and confidential interviews with detainees.
An end-of-mission statement of the Special Rapporteur's findings and recommendations will be issued following the end of the technical visit.
Professor Ní Aoláin was appointed as Special Rapporteur on the promotion and protection of human rights and fundamental freedoms while countering terrorism by the United Nations Human Rights Council and took up her role on 1 August 2017. Her mandate covers all countries and has most recently been renewed by Human Rights Council resolution 49/10.
The Special Rapporteurs are part of what is known as the Special Procedures of the Human Rights Council. Special Procedures, the largest body of independent experts in the UN Human Rights system, is the general name of the Council's independent fact-finding and monitoring mechanisms that address either specific country situations or thematic issues in all parts of the world. Special Procedures' experts work on a voluntary basis; they are not UN staff and do not receive a salary for their work. They are independent from any government or organisation and serve in their individual capacity.
Professor Ní Aoláin undertook both her LL.B. and doctoral studies at the School of Law at Queen's, and her work confirms and extends the long commitment of the University to advance international law and human rights.
Media
Media enquiries to Zara McBrearty at Queen's Communications Office on email: z.mcbrearty@qub.ac.uk or Mob: 07795676858.