Queen's hosted conference on Trauma-informed Legal Practice
The Human Rights Centre based within the School of Law at Queen's recently hosted a hybrid conference, 'Trauma-informed Legal Practice: Better Outcomes for Clients, a Better Day's Work for Solicitors and Barristers'.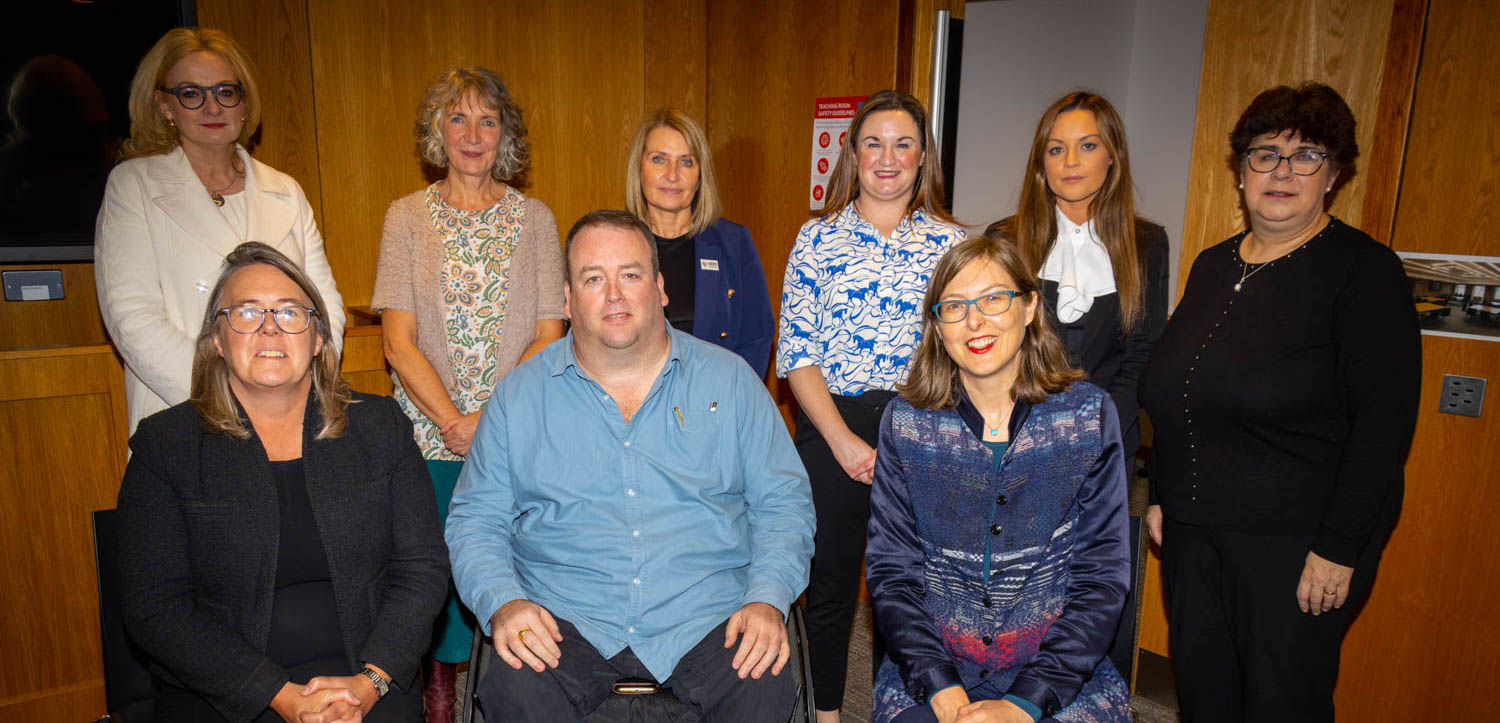 The conference looked at the different ways that trauma informed practice can revolutionise legal work, and provided practical briefings on the basics of the trauma informed approach and what it means in family, criminal, legacy and general practice.
Dame Siobhan Keegan, Lady Chief Justice of Northern Ireland opened the conference and the audience also heard from a number of speakers including Melissa Rutherford from Trauma Informed Lawyers Network Scotland; Helen McKenzie from the Safeguarding Board; Marianne O'Kane from the Public Prosecution Service; Dr Paul Gallagher from WAVE Trauma Centre; and Niamh Warnock from Lawcare.
During the opening remarks, the Lady Chief Justice said: "As legal professionals we play a pivotal role in representing clients and in doing so we must determine vulnerabilities and adapt our approach to enable them to both understand and participate in proceedings.

"It is important that we as a profession are alert to and informed of how trauma shapes those we represent in order to help them have a better future."
The conference was organised by Dr Cheryl Lawther, from the School of Law at Queen's and Claire Archbold, Honorary Professor of Practice in Public Law in the School of Law at Queen's.
Dr Lawther commented: "Organising the first Trauma-informed Legal Practice event in Northern Ireland has been very exciting. There has been a level of support for developing a trauma informed approach to legal practice and are looking forward to seeing how this work develops over the next number of months."

Speaking about the importance of Trauma-informed Legal Practice, Professor Archbold added: "It is great to be part of a conversation with barristers and solicitors about how they can use the new tools of trauma-informed practice to improve outcomes for their clients and form part of a trauma-informed justice system in NI."
The recording of the conference is available here: https://www.youtube.com/watch?v=BV9lWVpAa8g
Media
Media enquiries to Zara McBrearty at Queen's Communications Office on email: z.mcbrearty@qub.ac.uk