Back of the net for Denis Clarke
The Chair of Queen's Soccer Club for the past 50 years, Denis Clarke, has been awarded a Doctor of the University for distinction in sport.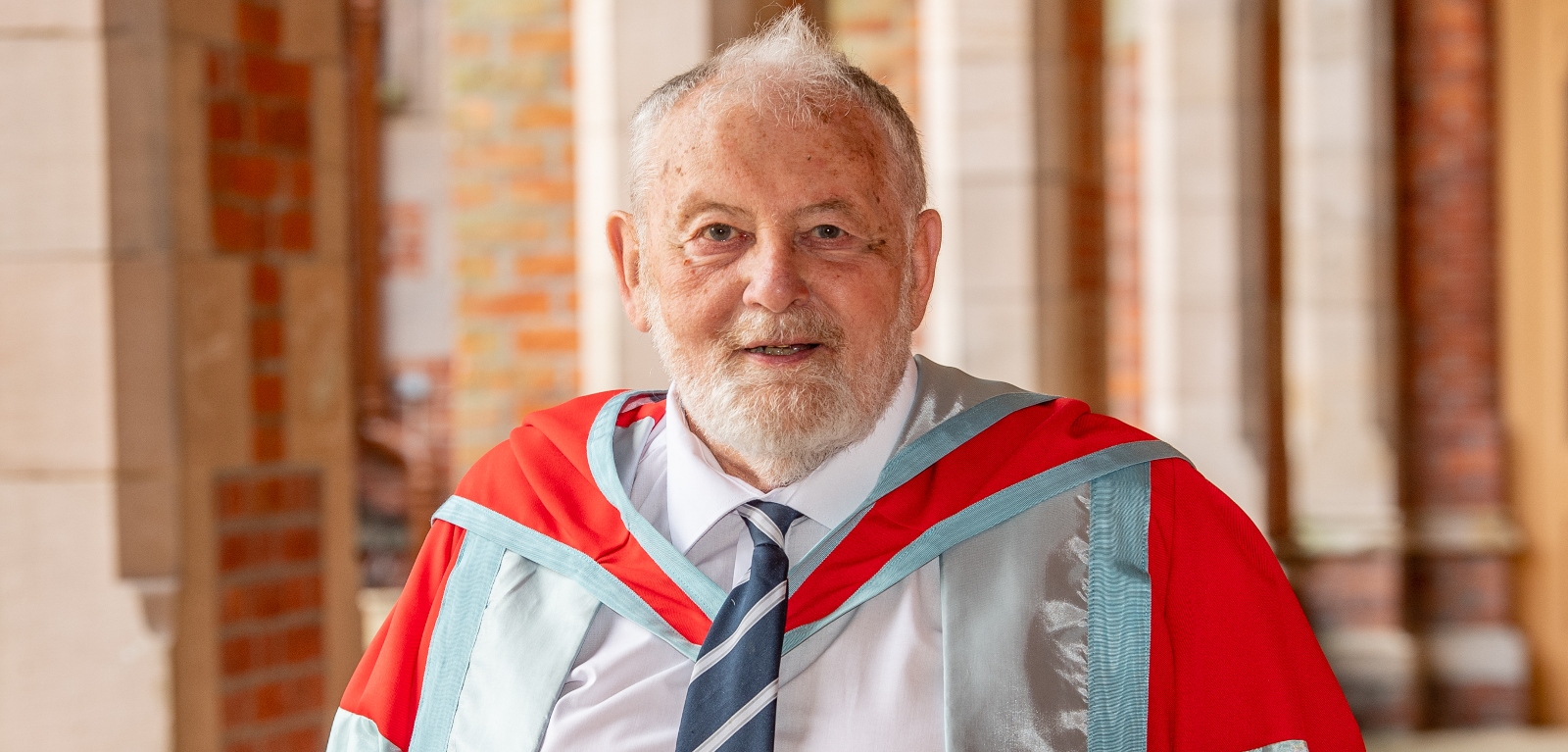 Denis studied and worked at Queen's, making a significant contribution to sport at the university. His dedication and commitment to volunteerism and mentoring has ensured the successful running of the club and benefited generations of Queen's students.
Denis sits on the management committees of the Northern Ireland Football League (NIFL), the Colleges and Universities Football League (CUFL) and the Irish Universities Football Union (IUFU). He has organised numerous Irish Universities Football tournaments over the last 50 years.
Denis said: "It's a great honour for me to receive this Doctor of the University for distinction in sport.

"Sport has always been an important part of my life and it has been my pleasure to contribute to the soccer club and a variety of other sports during my time studying and working at Queen's. Not only is it essential for physical and mental wellness but it gives us all the opportunity to work as part of a team and socialise, something which has shown itself to be so important over the past couple of difficult years.

"I would also like to acknowledge the outstanding support which the Club receives from Queen's Sport."
Media
Media inquiries to comms.office@qub.ac.uk