Queen's welcomes nine technicians to university under new apprenticeship scheme
Queen's University today welcomed nine technicians to its workforce as part of the Technician Apprenticeship Pilot Programme, launched earlier this year.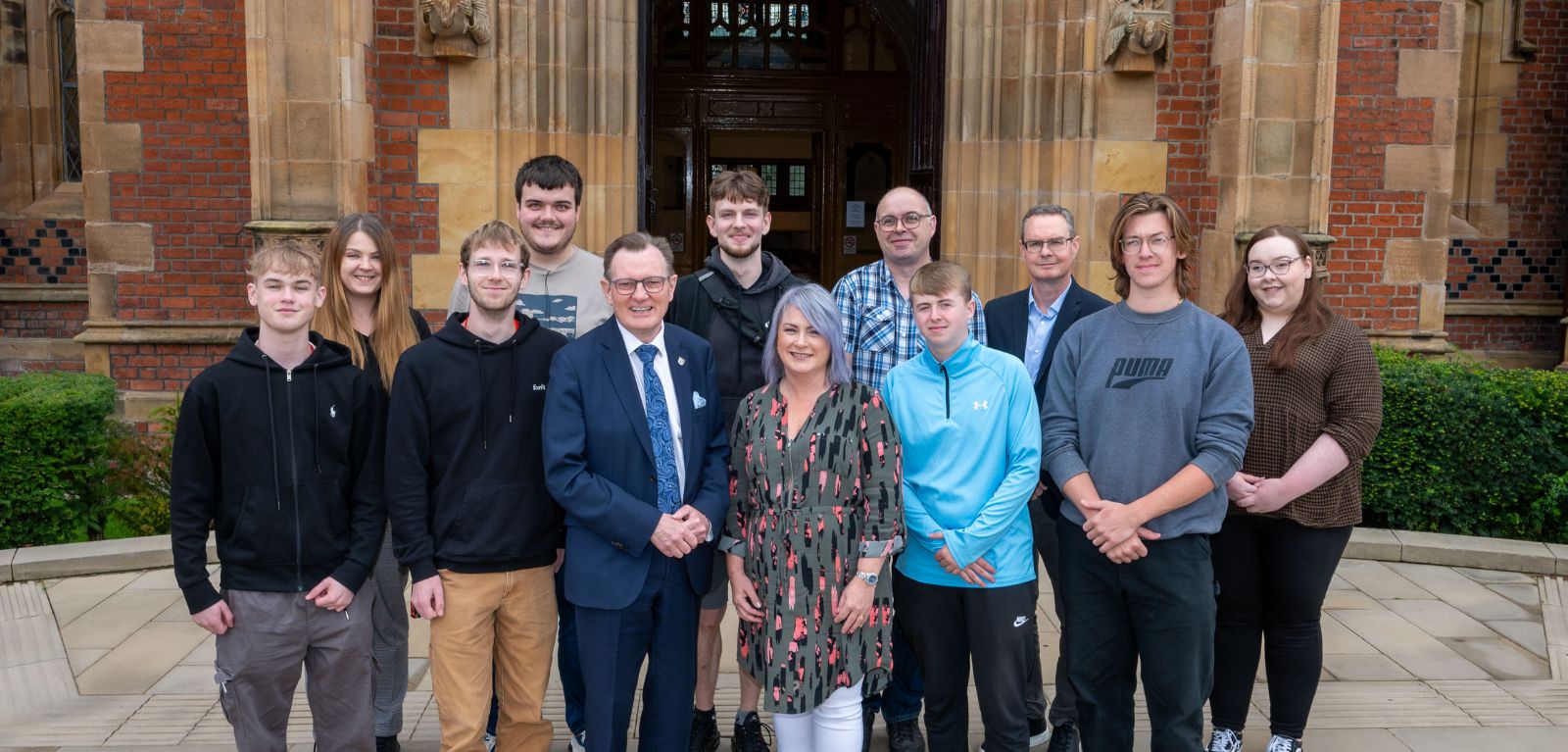 Following a competitive recruitment selection, the nine successful technicians met with colleagues across the university today to learn more about the programme and what it's like to work at Queen's. The three-year pilot programme will help the university develop its own workforce, while also providing opportunities for the apprentices to learn while they earn.
The pilot will see the nine apprentices undertake paid employment at the university while also attending the Belfast Metropolitan College to complete an NVQ Level 3 qualification as part of their apprenticeship. Following successful completion of the three year paid programme, the technicians will be offered permanent employment in a more senior role.
Queen's President and Vice-Chancellor Sir Ian Greer, said: "I am delighted to welcome the first cohort of technician apprentices through this programme. The introduction of the Technician Apprenticeship Programme at Queen's University Belfast is an exciting opportunity for both the university and the wider community. By providing advanced level apprenticeships, Queen's is investing in the future of its workforce while supporting the development of skills in the wider community.
"This initiative also supports our Technician Commitment, which we signed up to in 2017 to ensure visibility, recognition, career development and sustainability for technicians working in higher education and research, across all disciplines."
The technician roles will be based in the Medicine Health and Life Sciences and Engineering and Physical Sciences faculties.
Paul Bryans, Head of Apprenticeships Delivery and Performance Branch, Department for Economy, added: "Apprenticeships have a key role to play in helping to deliver Northern Ireland's 10X Economy Vision. This partnership with Queen's and Belfast Met is an excellent initiative, which will be of benefit to the apprentices and both institutions."
Chris Corken, Belfast Met's Head of Science, Engineering and Construction, said: "We are absolutely delighted to partner with Queen's University in the all-new Technician Apprenticeship Pilot Programme. At Belfast Met we pride our Science and Engineering expertise to deliver a wide range of apprenticeship pathways supporting employers to invest in Tomorrows Talent Today.
"I am excited to support the nine technicians as they embark on their apprenticeship journey."
Rachael Campbell, who has joined the programme, said: "This is a fantastic opportunity that doesn't come around very often. It's a very comprehensive programme and I'm so excited to get started."
Media
Media enquiries to comms.office@qub.ac.uk