Case Studies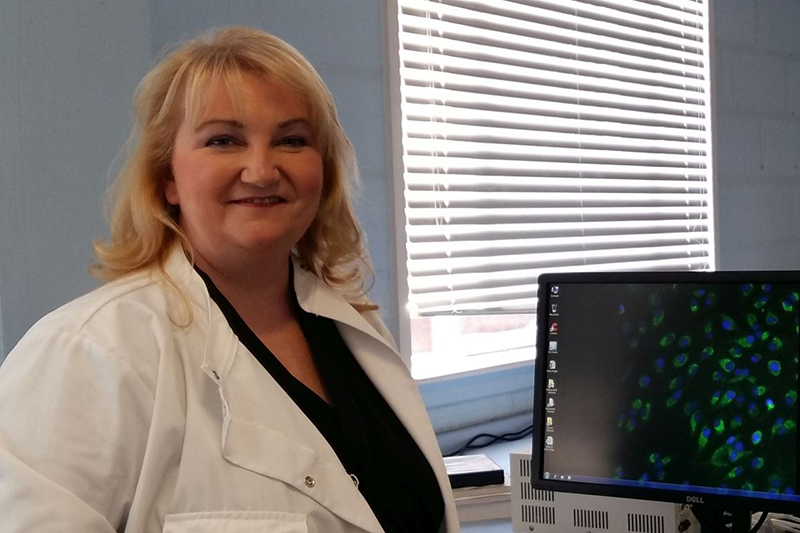 EU Protected
The chemical cocktails in our everyday
EU Protected is a project funded by the EU Horizon 2020 and Marie Sklodowska-Curie programmes investigating how 'endocrine disruptors' may be interfering with our hormones and adversely affecting human health. These endocrine disruptors are everyday chemicals including pesticides, plastics, household cleaners, cosmetics, paints, metals and flame retardants.
The project is headed up by Prof Lisa Connolly from IGFS and involves 15 x ESRs from countries including the UK, France, Spain, Belgium, India, Norway plus a number of academic and industry partners.
Read more
Read less
---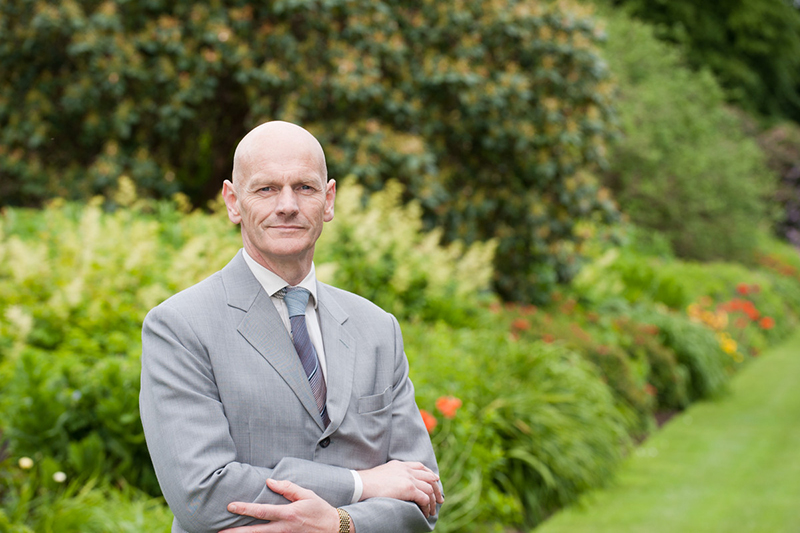 EU-China-Safe
Key players across the world's largest trading areas
EU-China-Safe involves key players in the food industry, research organisations and governments across two of the world's largest trading areas. The project aims to reduce food fraud and improve food safety through focusing on improving food legislation, food inspection and increasing access to information across both continents.
State-of–the-art technologies including a virtual laboratory are creating a unique space to share and demonstrate best practice. The project is led by Professor Chris Elliott of IGFS and is funded by H2020 and the Chinese Ministry of Science and Technology.
Click here for further information
Read more
Read less
---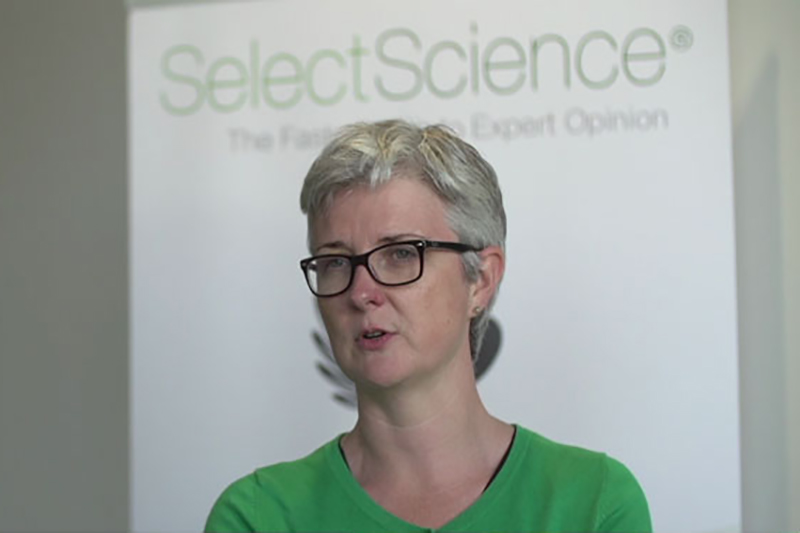 Project Daire
Promoting greater food knowledge among schoolchildren
Project Daire is a unique, public-private partnership to promote greater knowledge about food - and where it comes from - among Northern Ireland schoolchildren. It is spearheaded by IGFS with Professor Jayne Woodside as PI.
Project Daire will bring together primary-school children from selected schools, their teachers and parents; university researchers; and the agri-food industry in a bid to positively influence how schoolchildren make informed choices about food.
Read more
Read less
---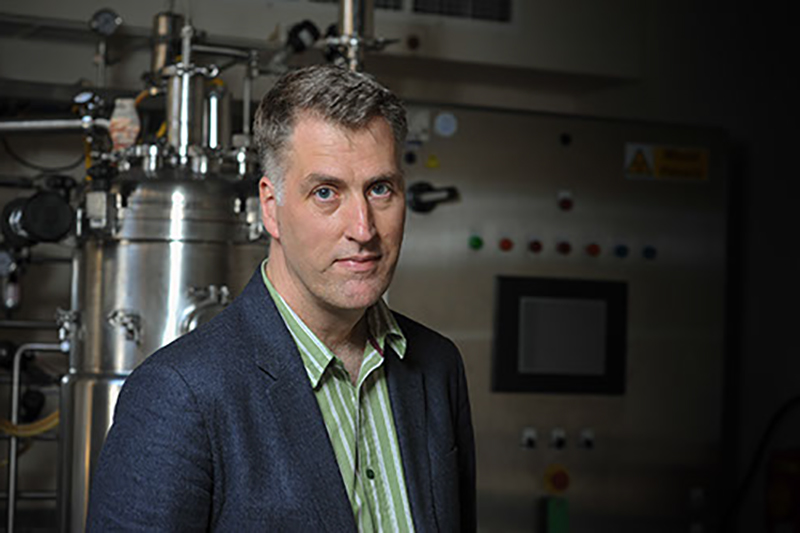 Paleosol ecology
Studying ancient soils for future food-security
Professor Chris Allen is PI on a number of IGFS-led projects exploring the microbial ecology of relatively 'pristine' alpine paleosols, with funding from diverse sources including Invest NI, PTDF and other research councils.
The project has two applied objectives in mind:
How can this allow us to understand the nutritional basis of agricultural soils for food production? More specifically, how can the relationship between the structure of microbial communities and 'soil health' be ascertained? What constitutes a 'healthy' agricultural soil?
Can these communities also be used as a source of new enzymes for food-based applications?
Read more
Read less
---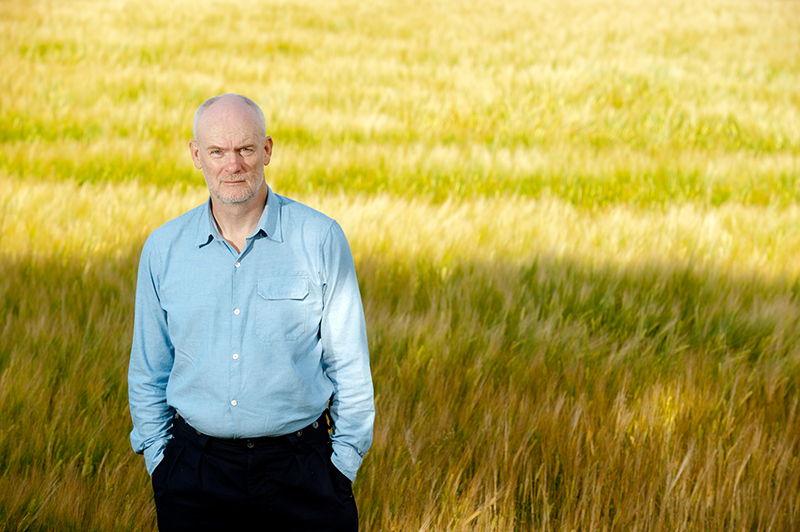 Feeding a growing population
Improving soil health for better rice yields
Professor Andy Meharg's latest project uses a BBSRC GCRF foundation grant to explore 'Recycling agronomic wastes to improve paddy soil sustainability while enhancing rice nutrition and yields' in Bangladesh; co-investigators are Dr Caroline Meharg and Dr Paul Williams, also from IGFS.
The agronomic soils of Bangladesh are over-cropped. While fertilized with nitrogen, phosphorus and potassium, and sometimes zinc or sulphur, all other mineral nutrients are being depleted. This is compounded by the local practice of using nearly all agronomic wastes for domestic fuel, primarily cooking. The IGFS team suspect that ash from this cooking, if used as a fertilizer, could return to the soil a wide range of mineral nutrients that had been agronomically removed. The research team have set out to understand the volumes and quantity of ash produced, and study its impact on rice crops and soil health.
The project continues Professor Meharg's longstanding research into rice - he has gained widespread media attention and effected policy changes at international level for his breakthrough discoveries about naturally occuring inorganic arsenic in rice. For more on the research conducted by Prof Meharg and his team into arsenic in rice, see here, here, here and here.
Read more
Read less
---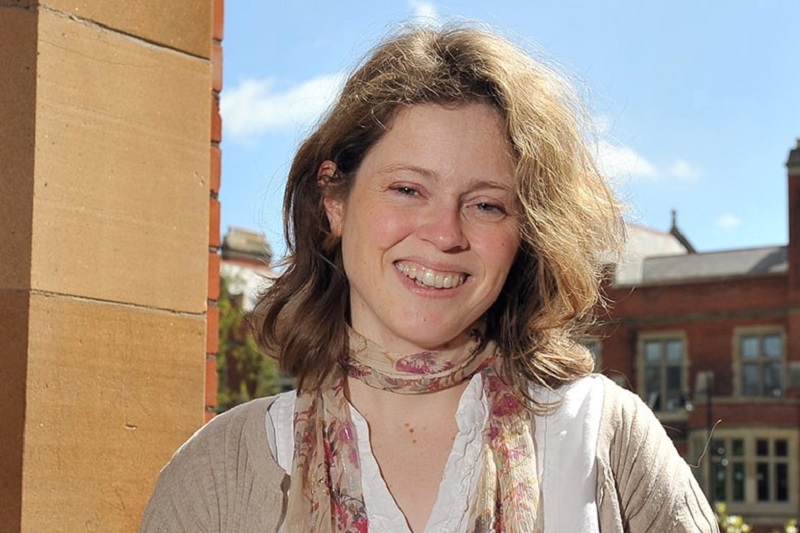 Poultry Production
Environmental and welfare improvements for broiler chickens
Chicken is one of the most consumed meats in the world and it is increasingly important to consumers that production systems cater for the behavioural needs of these birds - this is the research focus of Professor Niamh O'Connell.
Prof O'Connell and her team have been working with the broiler chicken industry for a number of years to design 'bespoke' housing environments. The project Understanding the Benefits of Appropriate Environmental Enrichment for Broiler Chickens, funded by industry and government initiatives, has included fully understanding the benefits of having access to natural light through windows, developing optimum perch designs, and also investigating novel forms of environmental enrichment such as dustbaths. The approach taken by the team generally involves firstly understanding what really matters to the birds through behavioural observations and preference tests, and then determining how best to cater for this in a commercial environment. The research has shown clear animal-welfare benefits associated with providing the right type of environmental enrichment, and findings are being applied on commercial farms. The team continues to work on the next generation of environmental enrichments and also to develop new methods of measuring positive emotions in the birds.
Read more
Read less
---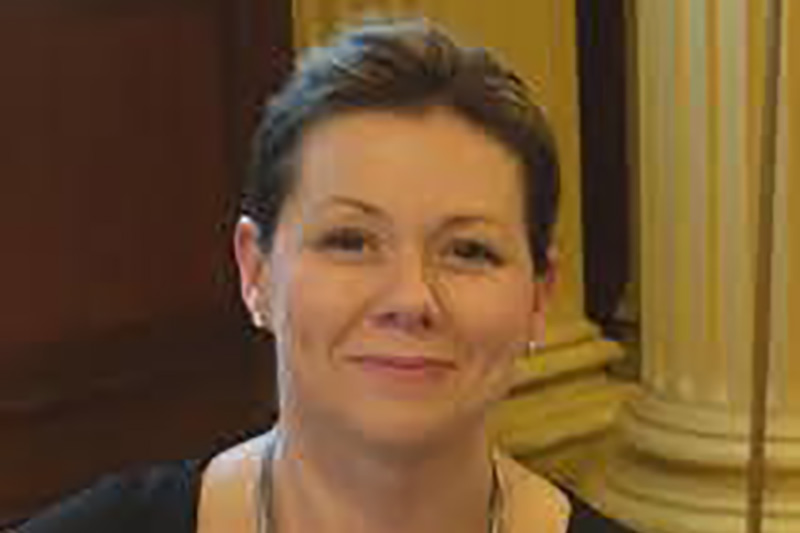 Promoting healthier populations
Health management for new mothers
The Supporting MuMS study is led by Dr Michelle McKinley in the Centre for Public Health at Queen's. Funded by the NIHR Public Health Research Programme, this study has developed a library of text-messages designed to support healthier lifestyles for women who have had a baby in the last two years and is testing the acceptability and feasibility of this approach with 100 women in a pilot randomised-controlled trial.
Many women find it difficult to manage their diet, nutrition, health and weight during the childbearing years. This is not surprising as life changes radically for women when a baby arrives. Interventions at this life stage need to be sensitive about this and less intensive interventions, that can be delivered any time, any place, may be a good way to support post-partum women.
To this end, employing mobile technologies to influence nutrition, diet, activity and weight-related behaviours presents a promising and expanding area of behavioural research but one that has not been explored extensively in postpartum women.
A text-message intervention has been chosen for this population because it has the advantage of unlimited reach, flexible scheduling and individual tailoring of content. The messages have been developed with the help of post-partum women and are being tested in a 12-month randomised controlled pilot study.
The project brings together a multi-disciplinary team from Queen's; University of Stirling; University of Glasgow; University of Dundee; and London School of Hygiene and Tropical Medicine.
See here for futher detail: https://www.journalslibrary.nihr.ac.uk/programmes/phr/146720/#/
Read more
Read less
---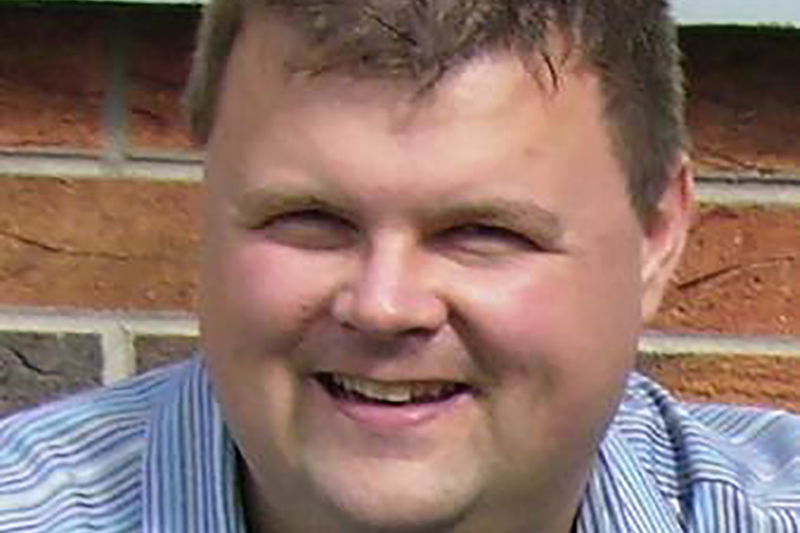 Irish Nutrient Sustainability Platform
Recycling phosphorous from waste
In a cross-disciplinary (with the School of Chemistry & Chemical Engineering at Queen's), collaborative project with Prof Vincent O'Flaherty (NUI-Galway) and funded by the Environmental Protection Agency of Ireland, Professor John McGrath of IGFS is establishing the 'Irish Nutrient Sustainability Platform (INSP)' under the auspices the UN Agenda for Sustainable Development.
INSP's vision is to promote the UN Sustainable Development Goal Agenda - with respect to food, waste, energy, water and the environment - across the island of Ireland, through a stakeholder-led coalition.
This envisions waste as a valuable resource and advocates for its sustainable re-use. INSP is founded on the principle that waste is a valuable resource of nutrients, energy and other high-value products. Its mission is to enhance economic prosperity, whilst safeguarding the environment, through development of a circular, sustainable, society by advocating better resource management, recovery and re-use through industrial co-operation, corporate responsibility, education and technological innovation.
Membership and Member Benefits: INSP operates as a not-for-profit organisation that is membership-fee funded. Membership of INSP is open to all allied organisations that support our vision.
Member benefits include: a) A 'safe-space' for stakeholders to interact with regulators to discuss policy, challenges, solutions and technological innovations; b) Corporate visibility in the waste recycling sector; c) Brand association with respect to environmental stewardship and UN SDGs; d) Access to working groups established to address technical, legislative, institutional and societal barriers to implementing UN SDGs with respect to nutrient sustainability and the recovery of other high-value products from waste; e) Build research programmes and access collaborative funding with QUB & NUI-Galway as centres of academic excellence; f) Access to research facilities and the opportunity to select, mentor and direct research projects with University partners; g) National and international recognition as a leader in sustainability via logo placement and promotion via platform media outlets and events (eg. online via the INSP website, social media, conferences, workshops, focus groups etc); h) Networking and knowledge exchange with stakeholders from across the waste value chain both nationally and internationally.
For more information on INSP please visit the website. For info on how to join INSP please contact Dr Katrina Macintosh, INSP Programme Manager, k.macintosh@qub.ac.uk
Read more
Read less
---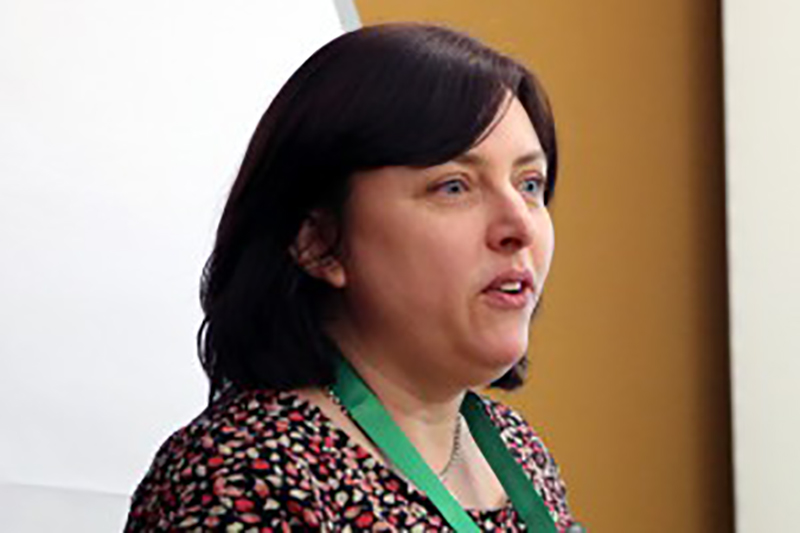 EU RumenPredict
Tackling the methane outputs of ruminants
RumenPredict is an EU FACCE ERA-net gas cofund project, focused on mitigating the environmental effects of livestock farming, and co-ordinated by Dr Sharon Huws, Reader in Animal Science at IGFS.
Ruminant production is responsible for around 9% of manmade CO2 emissions and 37% of CH4 emissions. It also contributes towards NO2, a persistent gas in the atmosphere which has 296 times more warming potential than CO2. RumenPredict brings together partners from Scandinavia, New Zealand, The Netherlands, UK and Ireland to generate the necessary data to link rumen microbiome information to host genetics and phenotype and develop feed-based mitigation strategies. See http://www.eragas.eu/research-projects/rumenpredict for further information.
Read more
Read less
---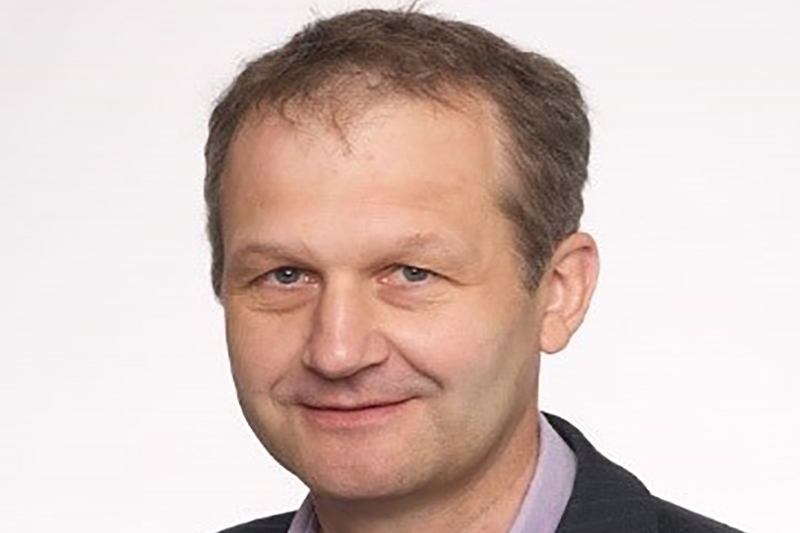 EIT Food Education project
IValueFood
IValueFood is an EIT Food Education initiative and aims to engage with the youth of today and tomorrow so that they value food, its integrity and the primary production from whence it came. Through a range of actions locally and internationally, IValueFood sets out to empower and educate school children and students so that they can make better food choices. It is led by Prof Paul Brereton.
---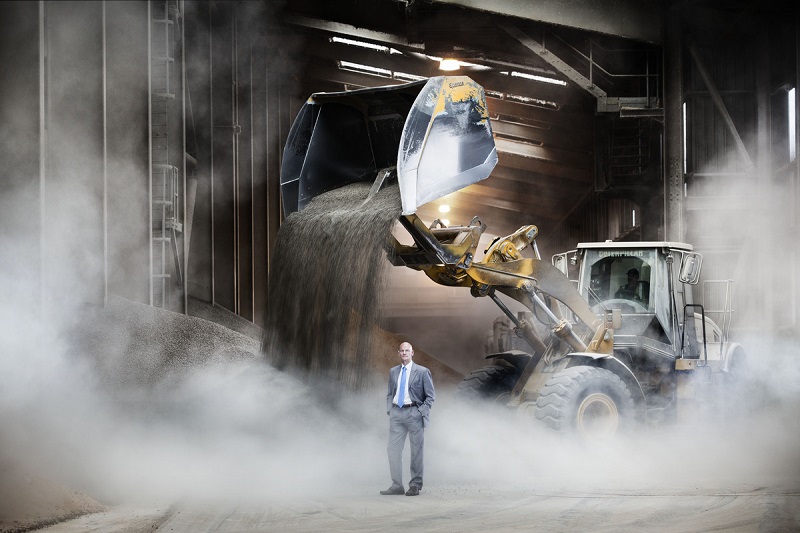 Food Fortress
Providing early detection of contamination in animal feed
The Food Fortress project was initiated in the wake of the Dioxin crisis in animal feed. Professor Chris Elliott led a team to come up with an effective surveillance system to provide early detection of contamination at this early stage of the food life-cycle.
In the next stage of the project, the diagnostic model is being extended to detecting and preventing contamination in the NI dairy system, and to tracing and tracking NI-produced poultry and pork, in partnership with local industry. It is funded by Invest NI through the Agri-Food Quest Competence Centre.
Read more
Read less
---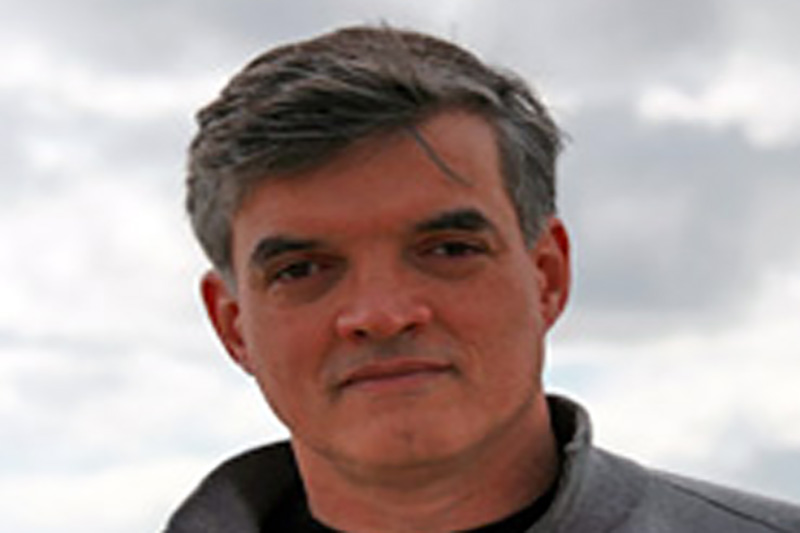 Fish Populations
What happens when wild and farmed salmon meet
Wild farmed interactions in a changing world: formulation of a predictive methodology to inform environmental best practice to secure long-term sustainability of global wild and farm fish populations is a five-year project funded by a SFI/DEL Award (over €2 million) divided equally between Queen's and University College Cork. It is headed up by Professor Paolo Prodohl at IGFS.
The project seeks to exploit new analytical techniques in population genomics (eg. NGS; high density SNP arrays; gene expression; epigenetics) and quantitative genetics (eg. animal model) to investigate mechanisms by which Atlantic salmon escaping from farms reduce the survival potential of wild salmon, when they breed together in rivers.
This reduces the productivity of rivers and is detrimental to fisheries and biodiversity. The issue is limiting the expansion of the salmon farming industry, in Ireland and worldwide. Prof Prodohl's group has worked in this area more than two decades and has a large bank of archival and contemporary material.
In summary, this project aims to produce a working eco-genetic model for predicting the adaptive capacity of hybridised populations to respond to environmental change. The model can be directly applied to inform the sustainable management and/or restoration of wild populations in addition to the improvement of aquaculture strains. The results will allow for better management and enable sustainable expansion of this valuable food industry.
Read more
Read less
---