Institute for Global Food Security and School of Biological Sciences score UK No 1
Research at IGFS and the SBS (in which it sits) has been rated 1st in the UK in the latest Research Exercise Framework (REF) – an independent assessment of research quality, impact and environment at UK universities.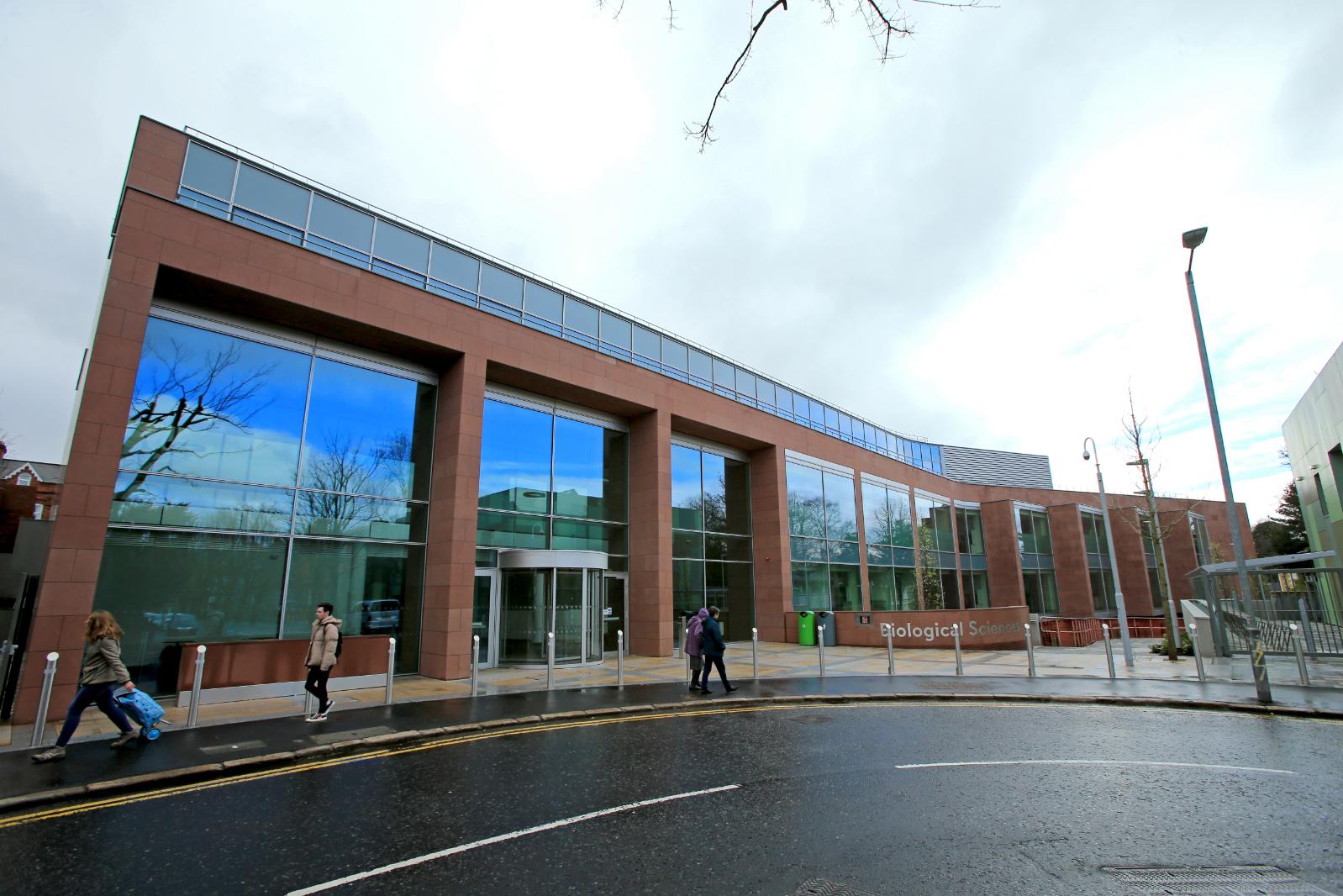 IGFS/SBS topped the national league table for Agriculture, Veterinary and Food Science, with 94% of research in those areas deemed "world-leading" or "internationally excellent".
Additionally, the research environment at IGFS/SBS scored a phenomenal 100%. Such high metrics saw the Institute and School jump from No 5 in the last REF (2014) to top the rankings in REF 2021.
REF carries out robust assessment across all disciplines in universities, providing accountability for public investment in research and demonstrating the benefits (impact) of that research. The assessment is carried out by panels of academics and international experts.
Among the research projects assessed for REF 2021 were an assurance scheme for authenticity in animal feed developed and run by IGFS for the UK and Irish agrifood industry, accredited by DAERA and the Food Standards Agency (NI); and an investigation into the causes of a food-poisoning outbreak in the UN's World Food Programme.
Welcoming today's announcement, Professor Nigel Scollan, Director of IGFS said: "This is evidence of the world-leading quality of the research conducted in our Institute and the richness and depth of partnerships with industry, governments and others to deliver impact which makes real difference to our society."
Professor Geoff McMullan, Head of School for SBS said: "This is an endorsement of our research culture and our research environment and I would like to thank the University for its continued investment. I would also like to congratulate all my colleagues, from post-graduate research students through to the Principal Investigators, all our support staff and technicians, on this amazing achievement."
Queen's University also scored very highly in other disciplines in REF 2021 including Health, Biomedical Sciences and Law, which all came in the UK Top 10.
The University's Vice-Chancellor, Professor Ian Greer said: "We are delighted with our overall performance, particularly with our research being ranked 1st in the UK for Agriculture, Veterinary and Food Science, 4th for Health and Biomedical sciences and 8th for Law. Our depth and strength in Engineering is also clear, with 96% of our research rated as world-leading or internationally excellent.
"These are outstanding achievements of which we should be extremely excited, not only for what they say about Queen's University but also for their current and future contribution to wider society in Northern Ireland and beyond."
For more information on Queen's University and REF 2021, click here.
Media
For further information, please contact u.bradley@qub.ac.uk