Queen's hosts international early-career researchers in animal health
IGFS and the School of Biological Sciences hosted an international delegation of early-career researchers as part of the Society for Veterinary Epidemiology and Preventive Medicine (SVEPM) annual conference, taking place in Belfast.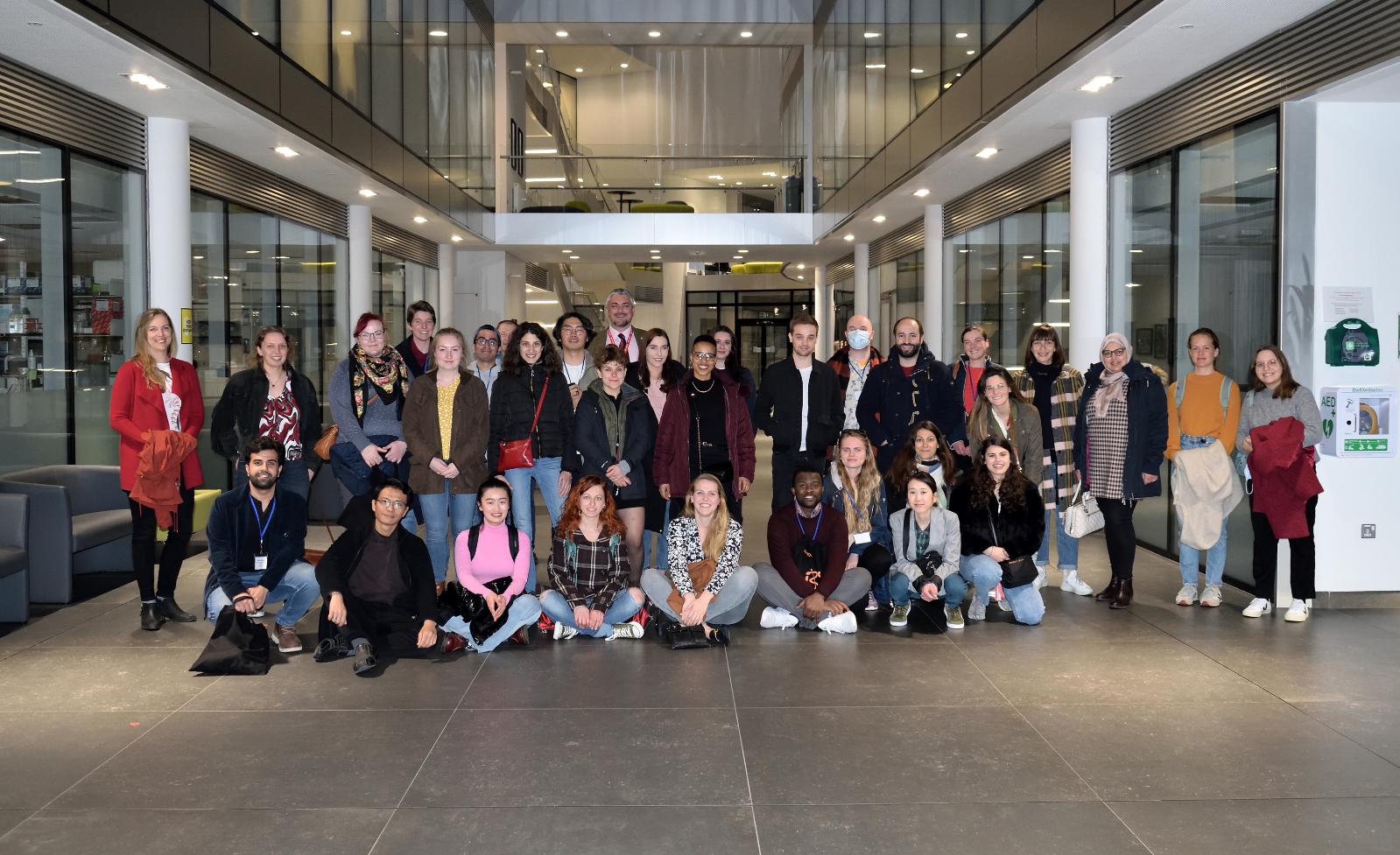 The Young Scientists Event was hosted by past-president of the British Veterinary Association, Dr Simon Doherty, now senior lecturer at the Institute for Global Food Security (IGFS) and the School of Biological Sciences (SBS); and Dr Gareth Arnott, senior lecturer and Director of Postgraduate Research within IGFS & SBS.
The group was welcomed by Dr Arnott and listened to a talk by Dr Doherty on his varied career in veterinary practice, academic research, One Health and sustainability. The students were also given a walk-through of the Biological Sciences building, where SBS and IGFS are based.
A number of PhD students from Queen's studying animal health did 'elevator pitch' style presentations of their research and answered questions from the visiting students. The whole group then enjoyed a social reception where they could network.
Dr Doherty said the idea for the Young Scientist Event came about during a conversation with the Chair of the SVEPM Conference Local Organising Committee, Dr Fraser Menzies who is a veterinary epidemiologist in DAERA. "About a year ago, Fraser mentioned to me that the SVEPM Conference was coming to Belfast and invited me to give an 'inspirational talk' about my journey to some of the early-career delegates!," Dr Doherty explained.
"I suggested that it would be great to have them up to visit Queen's and perhaps have the opportunity to chat to a few of our own students in the Institute and School."
Dr Arnott added: "It's brilliant to see another international animal-health event of the calibre and scale of the SVEPM Annual Conference coming to Northern Ireland. At Queen's, we're very proud of our legacy of world-class excellence in teaching and research in agricultural and veterinary disciplines and tonight's event provided a platform to showcase a snapshot of our current work in livestock health and welfare to the SVEPM delegates. We were delighted to be able to support the conference in this way.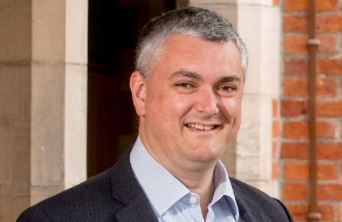 Dr Simon Doherty
Institute for Global Food Security; School of Biological Sciences
View Profile
Media
For further info contact u.bradley@qub.ac.uk