ESRC Advanced Training Initiative
Date(s)
10/04/2017 - 11/04/2017
Location
QUB Graduate School, TR6
Legal, Ethical and Moral Issues in Researching Conflict, Violence and Peace
The course is open to PhD students, early career researchers, practitioners and members of relevant civil society groups. It highlights the latest developments in the literature and raises awareness of a number of key issues involved in researching conflict, violence and peace. It will enhance skills when undertaking and evaluating this kind of research. This is an ESRC recognised course.
It is led by Professor John Brewer and includes Dr Anna Bryson, Dr Gladys Ganiel and Dr Alex Koensler from the Senator George J. Mitchell Institute for Global Peace, Security and Justice at Queen's University Belfast. The course will be run over two consecutive days (10 and 11 April 2017) at Queen's University. Course participants have to sign up to both days to receive certification of the training.
For further information about the programme and the course structure, please visit the ESRC page.
Cost & Bursaries
The course fee is £30 for the two-day attendance for registered PG Students and £50 for Early Career Researchers and Practitioners.
Up to five £150 bursaries to be awarded to external (non-QUB) Postgraduate Research Students
Up to five £30 bursaries for researchers (non-QUB)
Up to five £200 awards to cover the cost of travel of participants (non-QUB) to Belfast
This funding is only eligible upon attendance at the all day course and the bursary will be reimbursed after the course has ended.
To register for the course and apply for bursaries, please fill out the online registration at the ESRC page.
For further details on the course or how to apply for the travel reimbursement, please contact the course convenor Professor John Brewer - j.brewer@qub.ac.uk.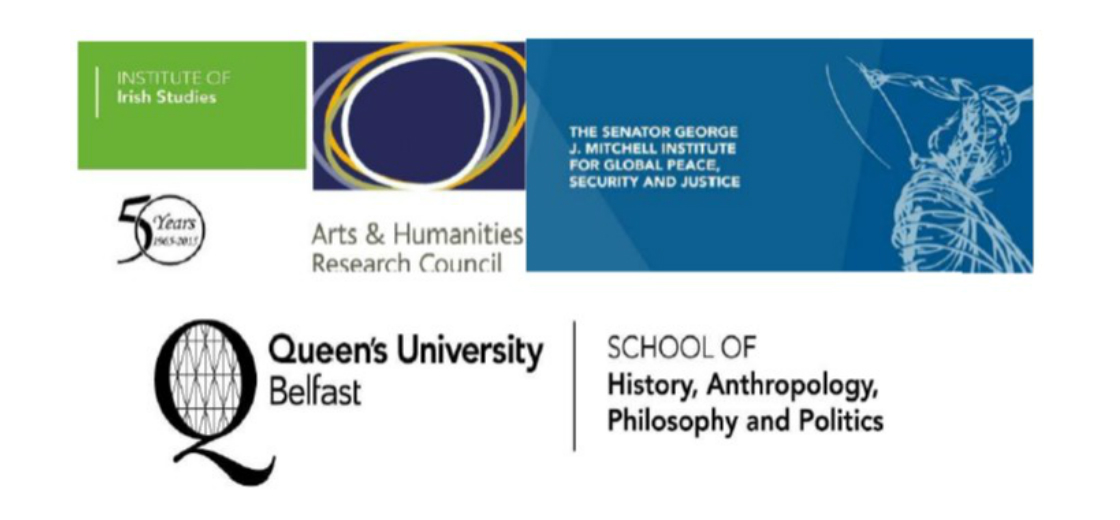 Conference
Date(s): 10/03/2017 - 10/03/2017
Time: 1:30PM - 5:30PM
Location: Institute of Irish Studies, QUB, 6-8 Fitzwilliam Street

Masterclass
Date(s): 13/03/2017 - 13/03/2017
Time: 4:00PM - 6:00PM
Location: Old Staff Common Room, Lanyon Building, QUB