LOUIS KRIESBERG, 'PIONEER OF PEACE STUDIES' VISITS BELFAST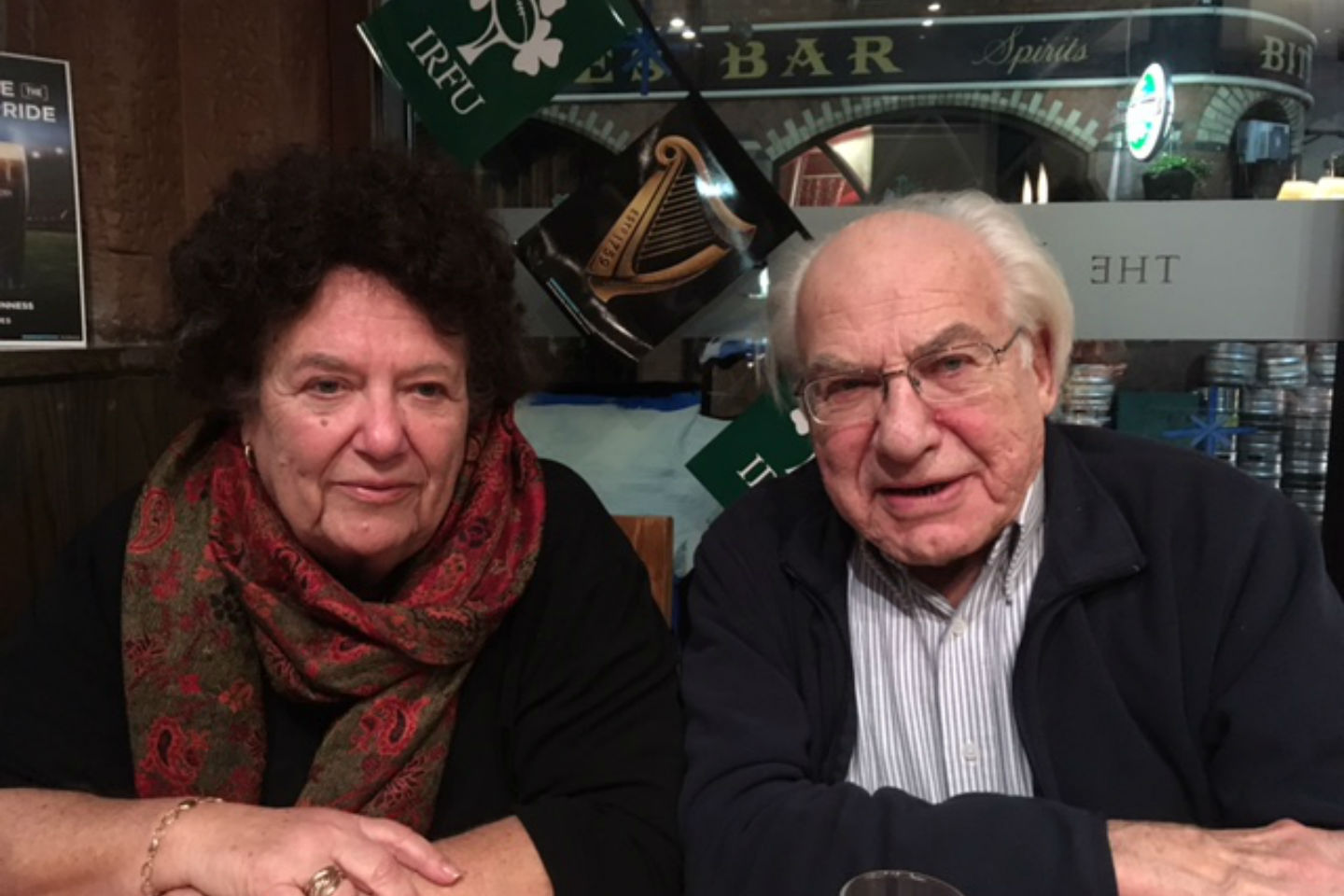 Louis Kriesberg, founding director of the Program on the Analysis and Resolution of Conflicts in 1986, has been described as a 'pioneer in peace and constructive conflict resolution studies'.
Here he is still going strong at 91 on a night out in Belfast hosted by Mitchell Institute Director, Hastings Donnan. Respected widely for his insights into conflict transformation and intractable conflicts, Lou is an inspiration for us all for his life-long and sustained commitment to conflict transformation. He is already looking forward to returning to Belfast and having more time to engage with Mitchell Institute staff.
For further information on Lou's work see here: https://lkriesbe.expressions.syr.edu/