Mitchell Institute Graduation Success Stories – Paul Gallagher and Rachel Powell
Students on the MA in Conflict Transformation and Social Justice in the Senator George J Mitchell Institute for Global Peace, Security and Justice celebrated their graduation last week.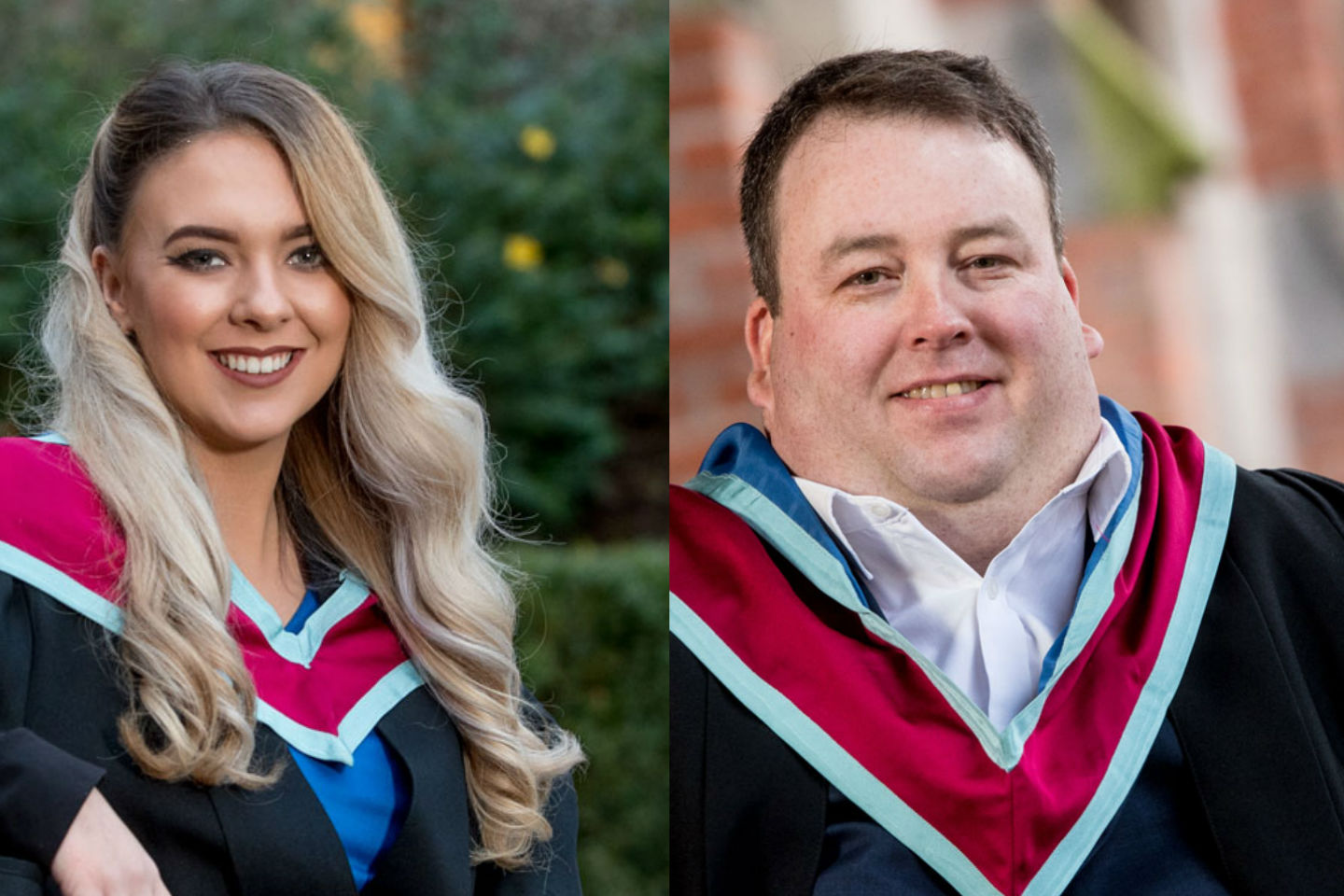 Among the many success stories were Paul Gallagher and Rachel Powell, whose achievements were among the most outstanding in the university. Both earned distinctions for their coursework, while demonstrating leadership outside the classroom.
Belfast native Paul is Chairman of the Victims and Survivors Trust (VAST), is a member of the Victims and Survivors forum and works with the victims' group, WAVE where he is campaigning for a pension for those who have been seriously injured in the Troubles. Paul was injured in an incident during the Troubles in 1994 and has been campaigning on victims' issues ever since.
Since completing his Master's, Paul is studying for his PhD in the Mitchell Institute at Queen's, focusing his research on the Injured Pension Campaign for those seriously injured in the Troubles.
Rachel, who is from Co Armagh, suffers from psoriatic arthritis, fibromyalgia and hypermobile joints syndrome. However she went on to achieve a distinction in her research on the impact of right-wing populism on minority groups. She is the current QUB Students' Union Vice President of Equality and Diversity and plans to pursue a Ph.D. Rachel said:
"It is worth noting that, whilst I had a great experience for the majority of my university education, we should celebrate all people with disabilities and continue to collectively strive for more inclusive educational institutions and society more generally."
To read more about Paul, click here.
To read more about Rachel, click here.