GENDER, ASYLUM SEEKERS AND REFUGEES
Queen's hosted Symposium on "Gender, asylum seekers and refugees: how do European societies respond to loss and displacement?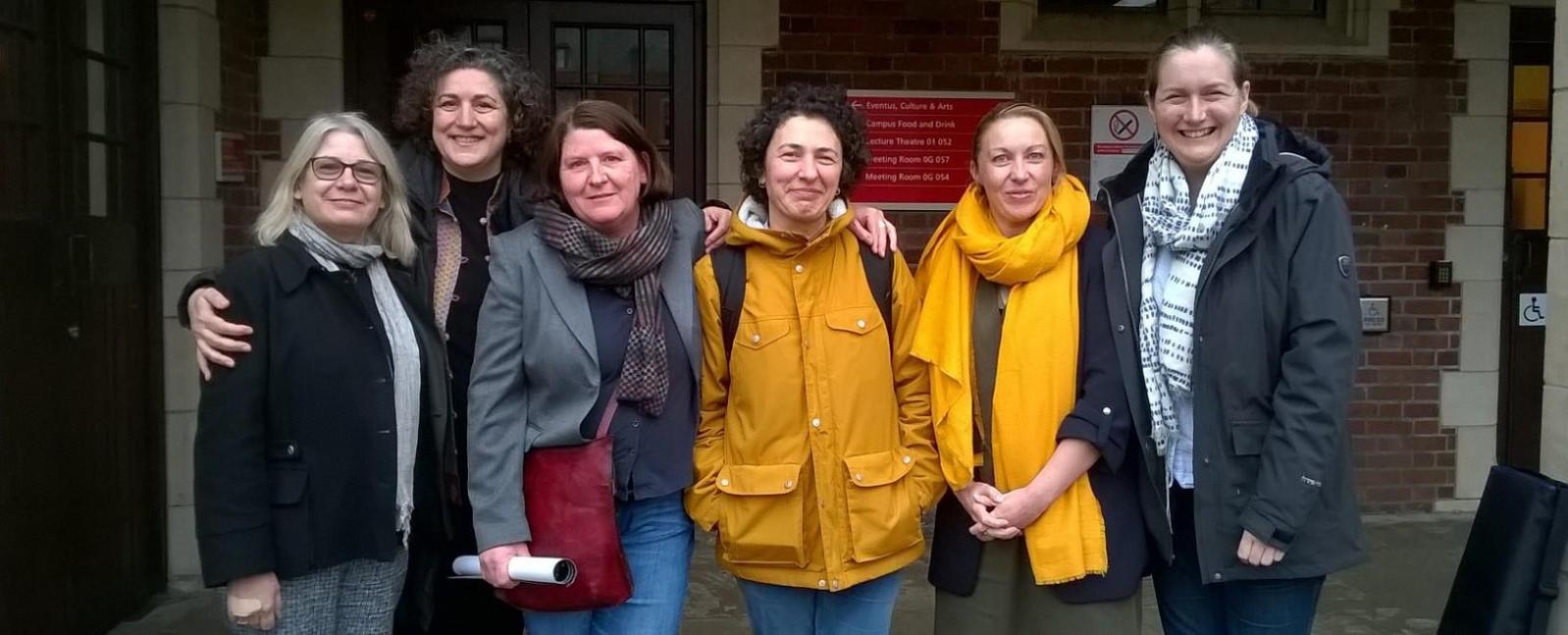 The Symposium took place on 1 March and was hosted by Dr Ulrike M. Vieten, QUB Fellow of the Senator George J. Mitchell Institute for Peace, Security and Justice in cooperation with the Centre for European and Transnational Studies.
The debate explored the gendered representation of refugees and alternative critical spaces in the UK, Italy, the Netherlands and Turkey.
International guest speakers were Professor Halleh Ghorashi (VU University Amsterdam), Professor Giorgia Dona (University of East London), and Professor Irem Inceoglu (Kadir Has University Istanbul).
Discussants to the papers were Dr Fiona Murphy (Mitchell Institute), Dr Teresa Degenhardt (SSESW) and Dr Lucy Michael (Ulster University); the excellent presentations were followed by vibrant Q & A sessions.
Pictured from left to right: Professor Giorgia Dona, Professor Halleh Ghorashi, Dr Ulrike M. Vieten, Professor Irem Inceoglu, Dr Fiona Murphy and Dr Lucy Michael.