Sabbatical Fellowship Scheme 2022-2023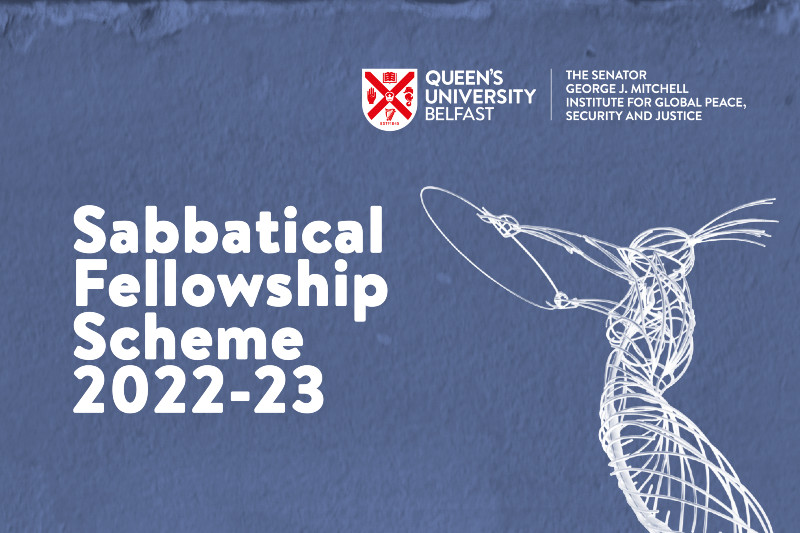 The Mitchell Institute is pleased to announce a Sabbatical Fellowship Scheme for 2022-23. This will be open to all QUB academic staff who have already been awarded sabbatical leave by their School for a semester during 2022-23. Applications are sought by 30 April 2022, with the successful applicants spending their allotted sabbatical leave during 2022-23 (up to a maximum of one semester) at the Mitchell Institute. Each successful applicant will be provided with office space at the Institute for the duration of their Fellowship, they will receive £4,000 from the Institute to support research activities during their Fellowship (the funded activities to be agreed with the Mitchell Institute Director), and they will present their research in a Mitchell Institute Lecture or Workshop during their period at the Institute.
Applicants should state which 2022-23 semester they would like to spend at the Mitchell Institute; they should confirm that they have been awarded this leave from their School prior to the application deadline; and they should attach:
a one-page outline of the proposed research to be conducted during the applicant's semester at the Institute (in line with what has been proposed to the applicant's School), including the case for its originality and importance, details of the work to be produced (eg planned publications), clarification of alignment between the proposed research and the work of the Institute, and details of the applicant's involvement with the Institute to date (if any)
a CV of no more than two pages.
Applications, marked 'Sabbatical Fellowship Scheme 2022-23', should be emailed to Dr Wendy-Louise Smith at w.smith@qub.ac.uk.
There will be three Sabbatical Fellowships awarded for 2022-23, with decisions being announced by 31 May 2022.