Congratulations to Sibel Özkan who has been awarded a PhD by Selcuk University, Turkey
A Photo-elicitation Research on the Transformation of Social Memory: The Case of Belfast and Carrickfergus (Northern Ireland)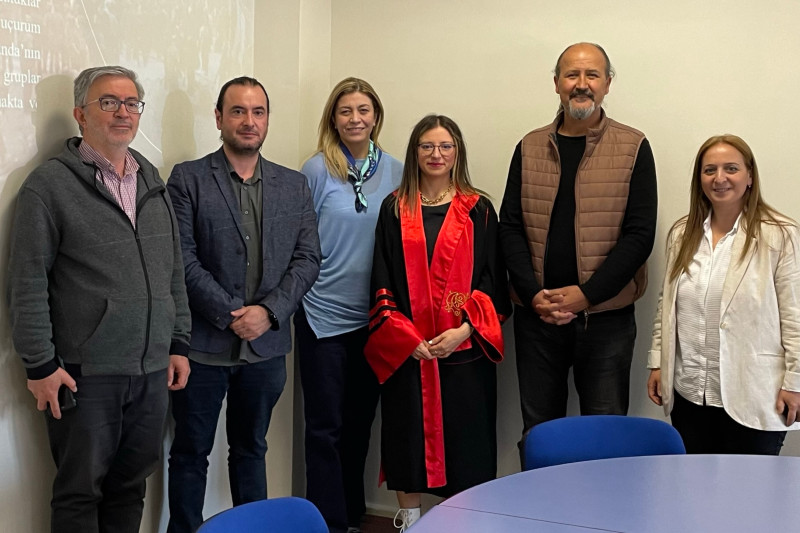 In my interviews on social memory in Belfast and Carrickfergus, I obtained very important data on the peacebuilding process. This data is very valuable for a country like Turkey that is still in conflict.
I miss Belfast so much and hope to be there again. Although it was difficult to get used to a new life during the pandemic, the people of Northern Ireland were very warm and tolerant, which helped me a lot. During the interviews, I met a lot of new people and each one was effective in gaining a different vision for me. Despite its small population, there was always something fun to do in the city. Belfast has added so much to my lifestyle.
The seminars organized by the Mitchell Institute allowed me to participate in a wider knowledge network. Attending seminars of people whose studies are similar to mine allowed me to broaden my perspective.
My mentor, Professor John Brewer, made sure I was prepared for my interviews and he also gave me ideas to reach a wider audience. His contribution to this research is invaluable to me.
Sibel Özkan was a visting student at the Mitchell Institute from January 2021 to December 2021.