Mitchell Institute Conversations Podcast Series
Episode 5 - Amnesty, Human Rights and Political Transitions: Bridging the Peace and Justice Divide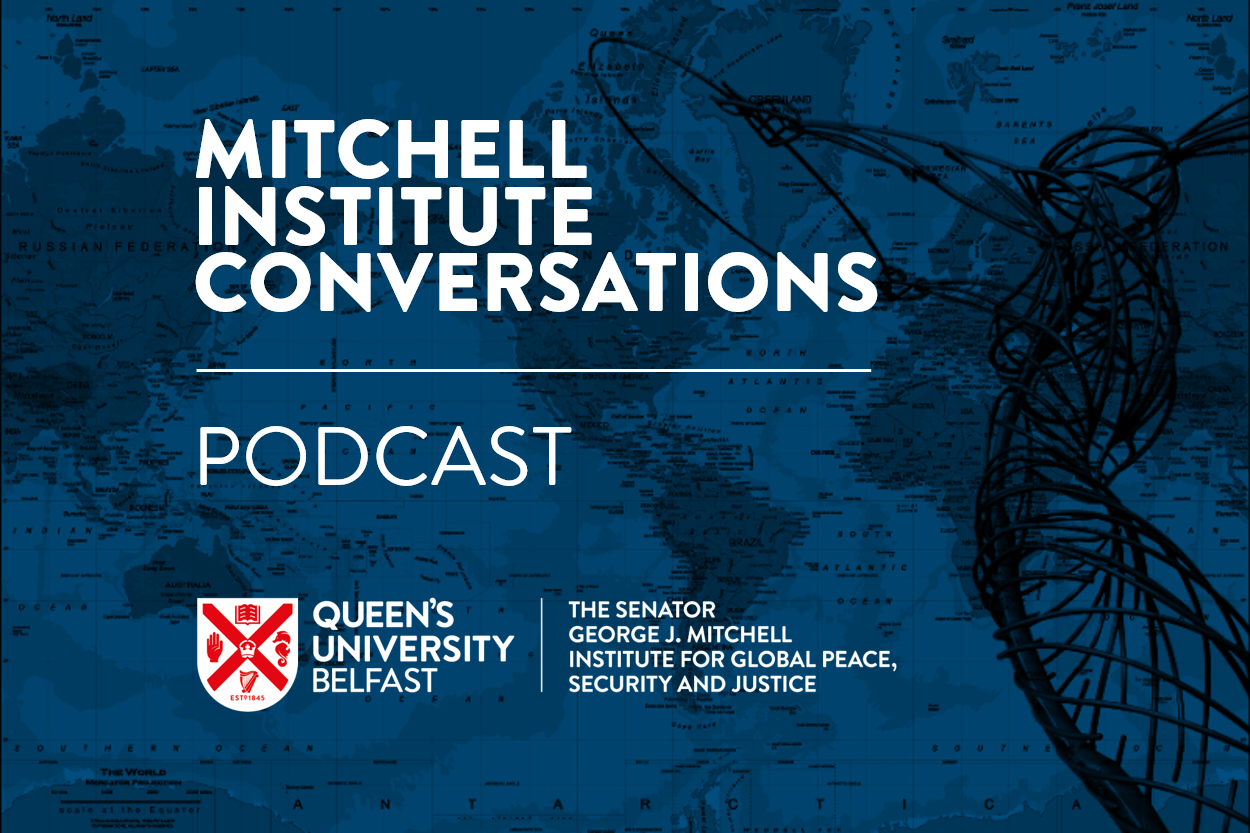 In the fifth episode of this podcast series, Professor Richard English speaks with Professor Louise Mallinder about the book 'Amnesty, Human Rights and Political Transitions: Bridging the Peace and Justice Divide' (Bloomsbury Publishing, 2008)
Professor Mallinder is the Theme Lead for Legacy at the Senator George J. Mitchell Institute for Global Peace, Security and Justice as well as Professor of Law at the School of Law at Queen's.
Professor Mallinder's research interests relate to the fields of international human rights law, international criminal law, and law and politics in political transitions. Within these areas of research, she has a longstanding and internationally recognised expertise in amnesty laws, and in recent years, she has worked on projects relating to the role of lawyers as transitional actors, dealing with the past in Northern Ireland, and socio-legal research methods related to transitional justice.
Listen to the full Spotify version of the podcast here.
Listen to the full Apple iTunes version of the podcast here.
Media