Ambassador of France to Ireland presents former Irish diplomat with major honour
Mitchell Institute Honorary Professor Rory Montgomery has been presented with the distinction of Officier de l'Ordre National de la Légion d'Honneur.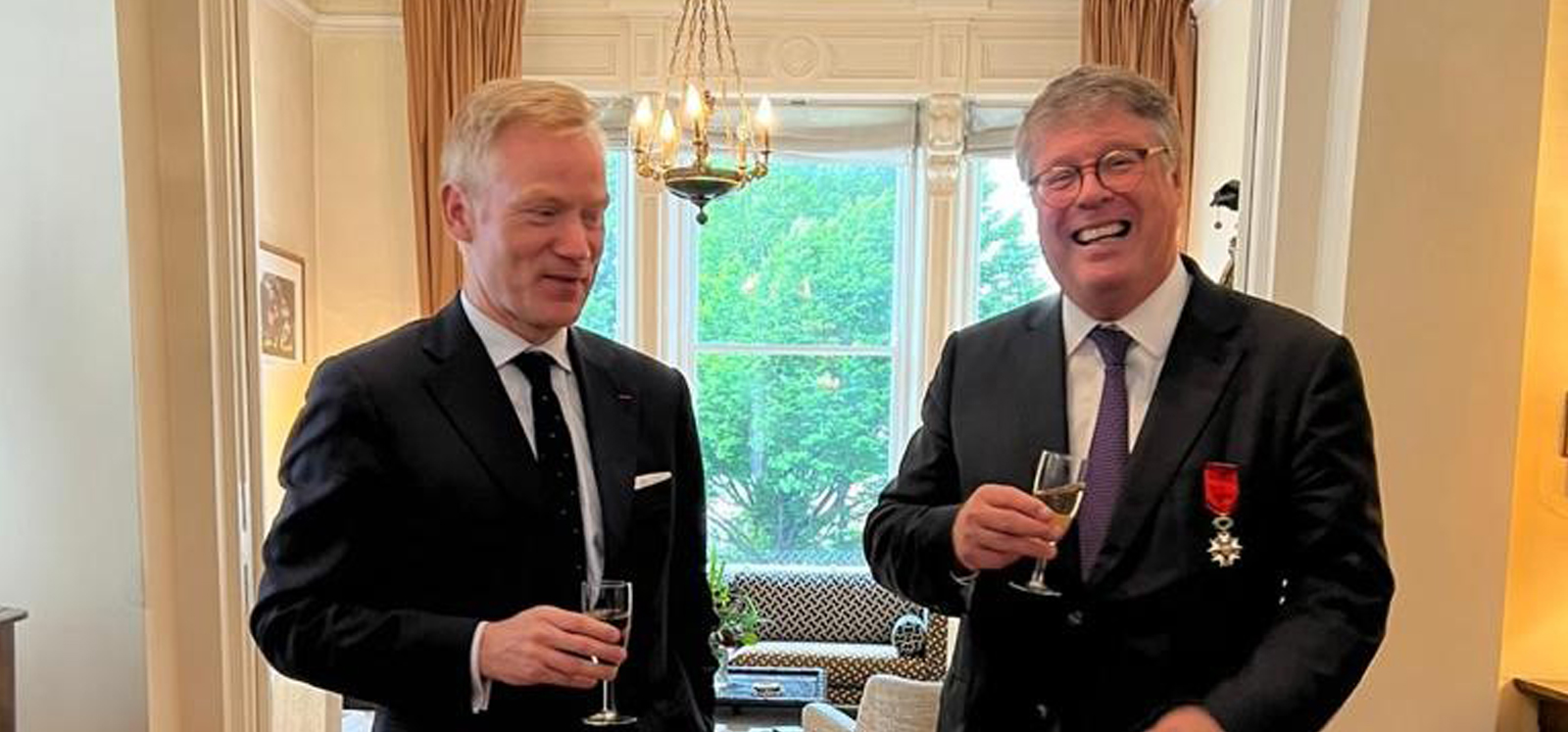 The Légion d'Honneur is France's highest order of merit, having been created by the Emperor Napoleon in 1802. It has five levels, of which Rory Montgomery has been appointed to the second (officier). While recipients are mostly French citizens awards are also made to foreign nationals who have contributed to France or to the relationship between France and their country.
In his remarks at the ceremony yesterday evening the French Ambassador, Vincent Guérend, highlighted Rory's roles as Irish Ambassador to the EU and to France and as the senior Irish official in Dublin on EU matters, and his continuing commitment to French-Irish relations.
Rory Montgomery is a former Irish diplomat who served as Permanent Representative to the EU, Ambassador to France and Second Secretary General at the Departments of the Taoiseach and Foreign Affairs with particular responsibility for Brexit.
He has been principal EU adviser to Enda Kenny and Simon Coveney and has worked extensively with Irish, Northern Irish, British and European politicians and officials. He was part of the Irish team which negotiated the Good Friday Agreement. He is also a Member of the Royal Irish Academy.
Since his retirement, he has published articles on subjects including Margaret Thatcher, the state of the EU, Brexit, a united Ireland, and the history of Irish foreign policy.
Rory Montgomery was recently appointed as the new chair of the Press Council of Ireland and he is also the vice-chairman of the Irish Cultural Centre in Paris.