Institute Fellows Win British Academy Mid-Career Fellowship Awards
Congratulations to Institute Fellows Dr Anna Bryson and Dr Cheryl Lawther who have each won a highly competitive British Academy Mid-Career Fellowship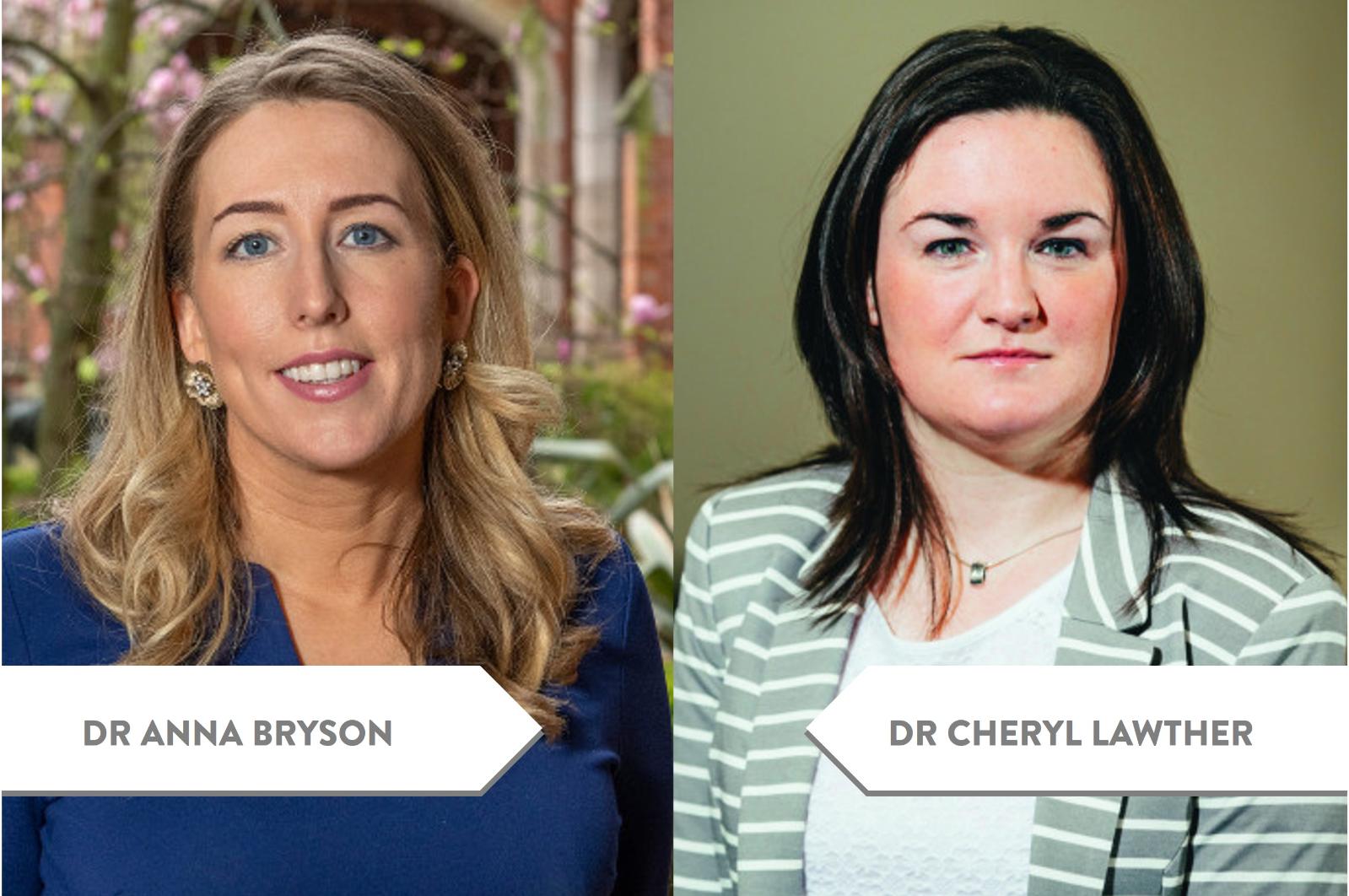 The British Academy Mid-Career Fellowships support talented individual researchers to promote public understanding and engagement with subjects in the humanities and social sciences. The scheme is open to scholars with a significant track record as an excellent communicator and champion in their field and who are normally no more than 15 years from the award of their doctorate degree.
The Fellowships allow academics time to focus on a major piece of research, by taking time away from their teaching and administration commitments.
Dr Anna Bryson, Senior Lecturer at QUB School of Law, will use the Fellowship to focus on Conflict and Civility: Memory, Identity and Dealing with the Past in Northern Ireland. In addition to completion of a monograph and other scholarly outputs, there will be dissemination and public engagement, as well as an international conference at QUB in October 2022.
Find out more about Anna's research here.
Dr Cheryl Lawther, Senior Lecturer at QUB School of Law, will focus on her project Beyond Innocence and Guilt: Constructing Victimhood in Northern Ireland. The resulting monograph will be published with the highly prestigious Clarendon Studies in Criminology Series, Oxford University Press.
Find out more about Cheryl's research here.