Mitchell Institute Conversations Podcast Series
Episode 6 - Professor Colin Harvey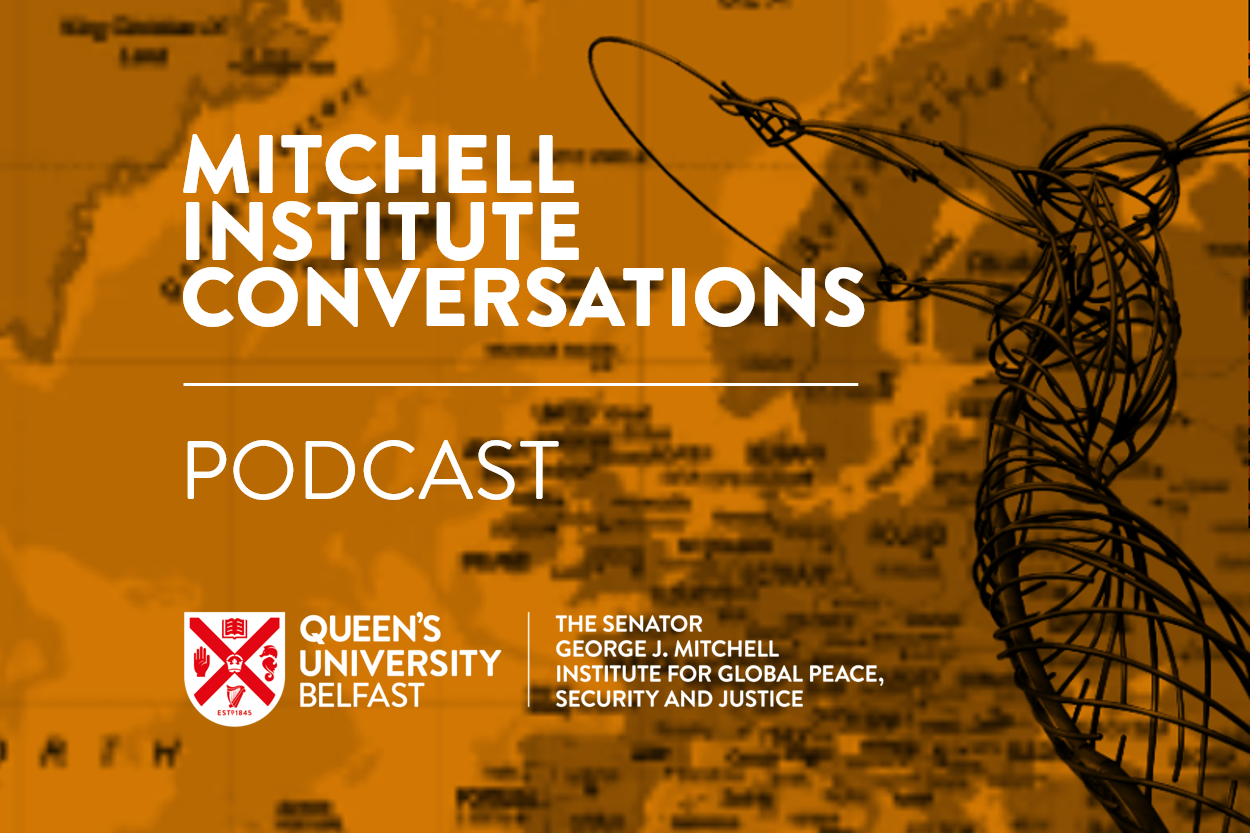 In the sixth episode of this podcast series, Professor Richard English speaks with Professor Colin Harvey about his research on human rights, constitutional law and what it means to be a legal academic.
Colin Harvey is Professor of Human Rights Law in the School of Law, Queen's University Belfast, a Fellow of the Senator George J Mitchell Institute for Global Peace, Security and Justice, and an Associate Fellow of the Institute of Irish Studies.
Professor Harvey is a leading expert in Human Rights Law and Constitutional Law, with a particular focus on bills of rights, refugee and asylum law, as well as the relationship between constitutionalism and rights and equality. His has also worked extensively on the implications of Brexit for the island of Ireland. He has written and taught widely on human rights law and policy and recently led an ESRC funded project on the consequences of Brexit for Northern Ireland.
Podcast produced by Colm Heatley.
Listen to the full Spotify version of the podcast here.
Listen to the full Apple iTunes version of the podcast here.
Media