Art of Identity: Generation Peace
Dr Joceyln Dautel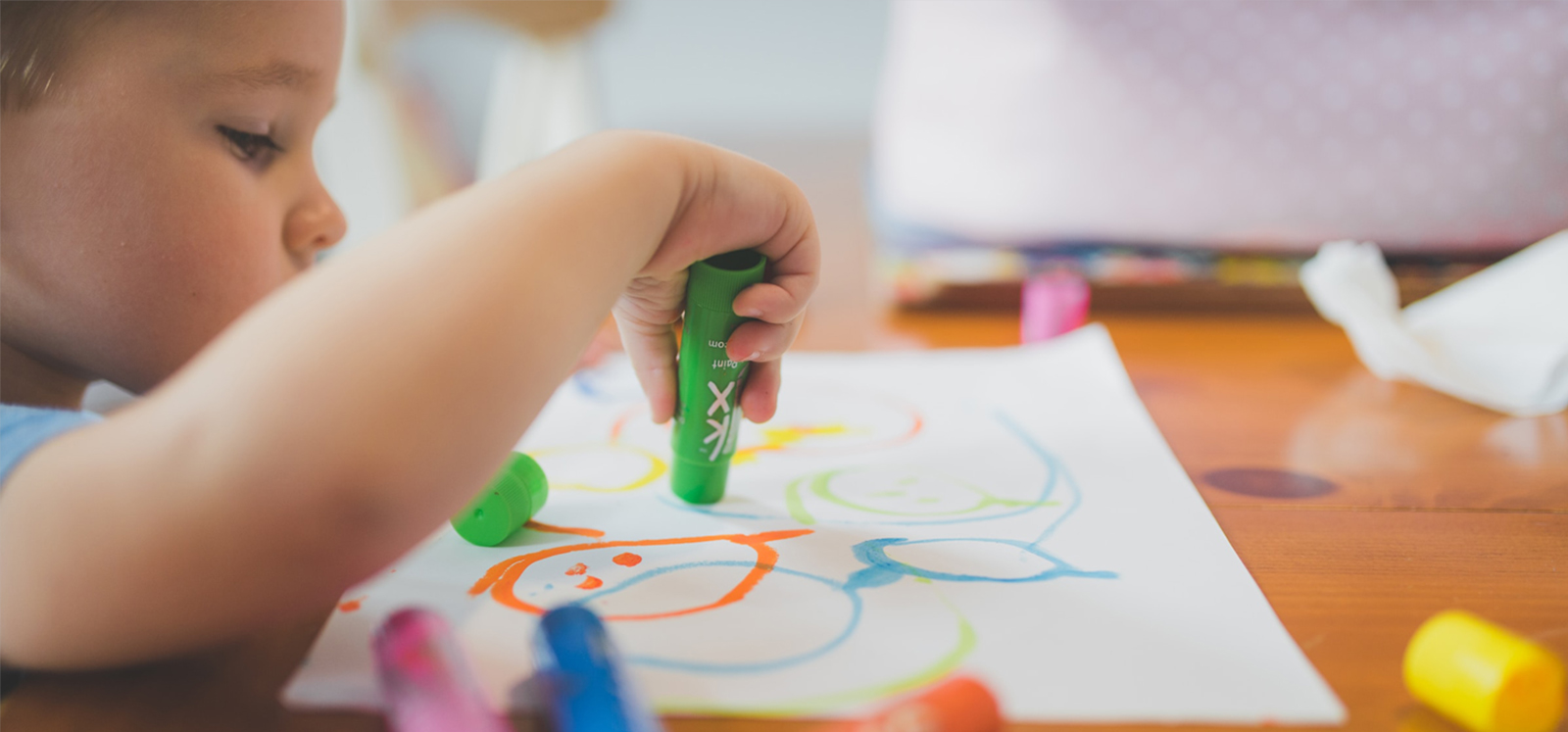 I am one of a group of global researchers working in collaboration to explore and understand children's empathy and prosocial behaviours within a development intergroup framework.
We hosted The Art of Identity: Generation Peace and European Identities event in November 2022 at the Ulster Museum. Part of the ESRC Festival of Social Sciences in NI, the event included an exhibition of the artwork produced by the children taking part in the research showcasing their perspectives of, and attachment to, different national and ethnic identities across four conflict-affected societies that have different relations with the European Union (Northern Ireland, Croatia, Kosovo and the Republic of North Macedonia). Children's drawings of where they live, Europe, and peace were displayed along with key quotes from children in each site. The event also included interactive art activities for children visiting the exhibition.
The next interactive art exhibit event, co-hosted with child development researchers across Queen's University Belfast and Ulster University, will take place on 4 November at the Ulster Museum as part of the ESRC Festival of Social Science 2023 'Appy Families: How Do We Learn About Learning? Places can be booked via Eventbrite.
Fun for all the family, this interactive workshop will feature hands-on activities for parents and children. Each activity demonstrates the interactive games that researchers use to study child development. Activity stations will be set up in the Ulster Museum Grainger Room, including: a colouring book game and a word learning game for exploring language development, an Art of Identity display and drawing 'peace' station, a self-regulation app to promote Child Wellbeing and an app to support the development of the Fundamentals of movement skills.
Context for the research behind Art of Identity: Generation Peace
The Kids in Context Lab at Queen's University Belfast and Helping Kids! Lab at University College Dublin collaboratively conduct research with children across the globe.
We worked with children in four European societies: Croatia, Kosovo, Northern Ireland, and the Republic of North Macedonia. Each society has in common a history of conflict and enduring division. For example, children in each of these societies attend different schools, or sessions of the same school, by ethno-religious background. Yet, each society has a unique history marked by a peace agreement, and different relationships with the European Union.
Croatia

- The Croatian War of Independence (1991–1995).

-Primarily between Croatians and Serbians-Peace Agreement: Dayton Agreement, 1995.

-Croatia has been a full member of the European Union since 2013.

Kosovo

-The Kosovo War (1998-1999).

-Primarily between Albanians and Serbians

-Peace Agreement: Rambouillet Agreement (1999)

-The Accession of Kosovo to the European Union (EU) is on the current agenda for future enlargement of the EU.

Northern Ireland

-Northern Ireland, "The Troubles" (1968-1998).

-Primarily between Catholics and Protestants

-Peace Agreement: Good Friday Agreement (1998).

-Northern Ireland, with the United Kingdom, recently left the European Union during 'Brexit' in 2020.

Republic of North Macedonia

-North Macedonia, "The 2001 Insurgency".

-Primarily between Albanians and Macedonians

-Peace Agreement: Ohrid Agreement (2001).

-Macedonia submitted its membership application to European Union in 2004, thirteen years after its independence from Yugoslavia and is currently a candidate country
Using the Draw-and-Tell method (Driessnack, 2006), children drew pictures exploring the topics 'peace' and 'Europe,' and responded to open-ended questions about their understanding of a local or ethnic identity and their European identity.
For example, they were asked "Whenever you think of peace or groups of people getting along, what do you think of?" In response to this question, an 8-year-old from Northern Ireland drew a picture and described it as "group of friends holding hands." Another answer from an 8-year-old from Kosovo said, "It is nice to me because there are no more wars and there are no bomb holes everywhere, everything is peaceful now." This study allowed an exploration of children's perceptions of peace and European identity growing up in conflict-affected areas.
Using interview and survey measures, we also worked with another 442 children aged 7-11 participated from across the four conflict-affected sites (Taylor, Corbett, Maloku, Humer, Tomovska Misoska & Dautel, 2023). We found that children's social identification with Europe differed depending on the context and their group membership. For example, in Northern Ireland, children from Catholic backgrounds identified more strongly as European than children from Protestant backgrounds, while in Kosovo, group membership did not seem to affect the strength of identification with Europe. These patterns vary with each country's socio-historical context, demonstrating the importance of studying Kids In Context.
The study's findings suggest that stronger identification with Europe, as a subordinate group membership, promotes more positive attitudes and prosocial behaviour to those in other groups. You can read more about the findings in the article Strength of children's European identity: findings from majority and minority groups in four conflict-affected sites in the European Journal of Developmental Psychology, Volume 20, 2023, Issue 5.
Outcomes of Art of Identity Event 2022
In order to make this exhibition as interactive and as fun as possible, we had several different activities ongoing on the day. A drawing station was set up for children to make their own drawings around 'peace' and 'where I live.' They then hung up these on a wall, creating a lovely display.
We were so pleased that so many families came along, and all of the children seemed to enjoy the activities! Altogether, we had 33 drawings of 'Peace', 10 of 'Europe', and 34 of 'Where I Live.' Some of the beautiful displays and the art by the talented children are in the images below.
A museum scavenger hunt was also organised for the children. This allowed children not only to explore our own exhibit, but also seek out different artefacts of the museum focused on the topic of peace and where they live. This could've helped to aid cultivate understanding, as well as potentially educate around past conflict and the attempts for peace that have come as a result.
We also used this opportunity to recruit for future studies. This included an opportunity for families to sign up to be contacted in the future, as well as pilot studies happening on the day in a separate room for families that wished to take part there and then.
Reflecting on their experience, a visitor of the exhibit said: "An enjoyable, and extremely thought-provoking experience. My son loved the workshop – the crayons, pencils, drawing his idea of peace, and interacting with other children and families doing the same. Within this, we all had an opportunity to reflect on how children make sense of conflict, and peace and national identity. It was interesting to see similarities and differences between post-conflict societies across Europe. I feel I got a better understanding of a child's perspective of living in our post-conflict society. If he were a bit older, I imagine it would give us a conversation starter to see how he makes sense of himself, the city and our communities. I also took a moment to reflect on my own perspective. When I was my son's age, it was the middle of The Troubles and wondered what I might have drawn if presented with the same task."
In order to evaluate the success of our event, we surveyed parents and children upon entry and exit, as well as monitoring social media likes, shares, and replies.
The children's survey had only two questions:
1) Did you like learning about kids in other places? and
2) Did you like learning about peace?
The kids had the opportunity to answer these questions by pressing a button on a tablet.
On the day, we had 25 children take our survey to get their feedback on the event. We found that 100% of them liked learning about kids in other places, and 96% liked learning about peace!
For adults, 31 responded to our pre- and post-event survey. Adults were more likely to agree with the statement 'I think the next generation can build peace' after they had viewed the exhibit and participated in the event, compared to when they entered.
Jocelyn Dautel is a Mitchell Institute Fellow: Religion, Arts and Peacebuilding and Lecturer in Education in the School of Psychology at Queen's University, Belfast. Jocelyn holds a PhD in Developmental Psychology from the University of Chicago. Jocelyn is interested in the development of social cognition, or in other words, how young children think about the world around them and navigate their social relationships. Her research uses experimental methods from cognitive and social psychology to understand the processes underlying children's thinking about social groups, with a particular emphasis on how social context influences these processes.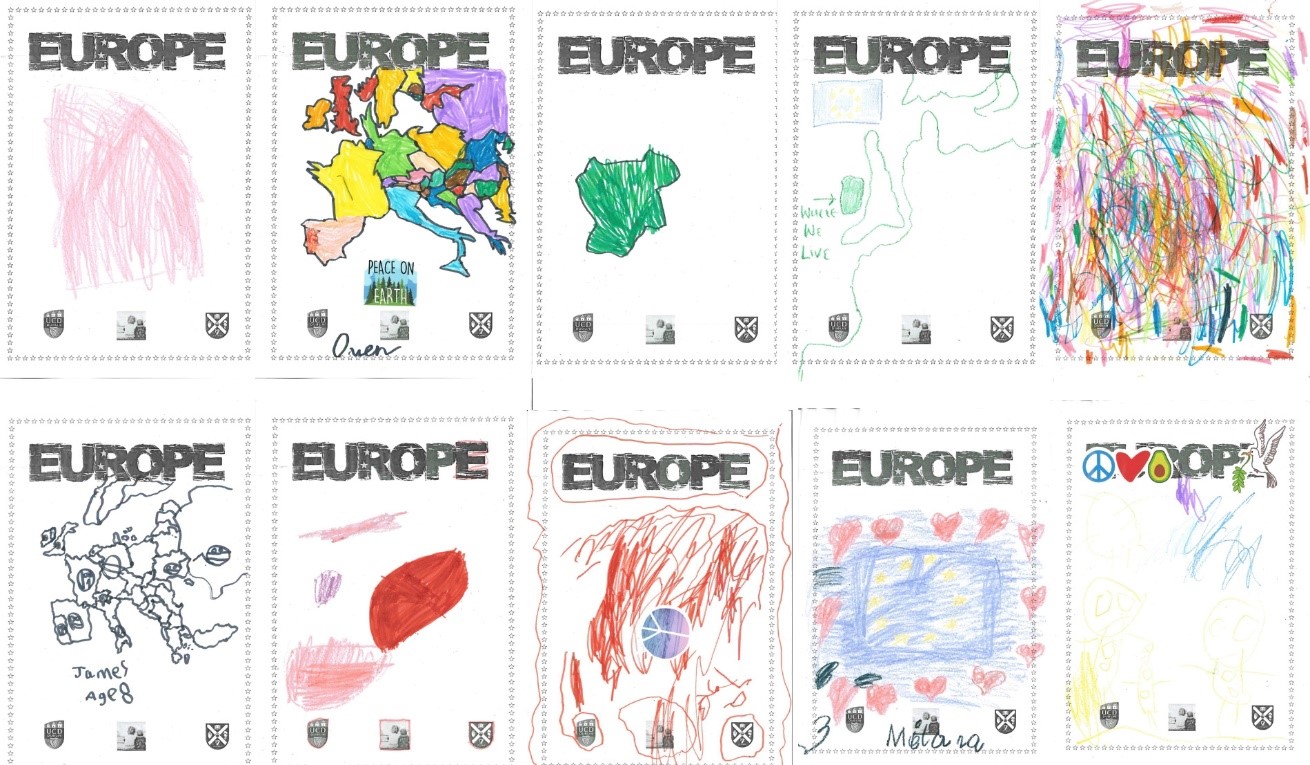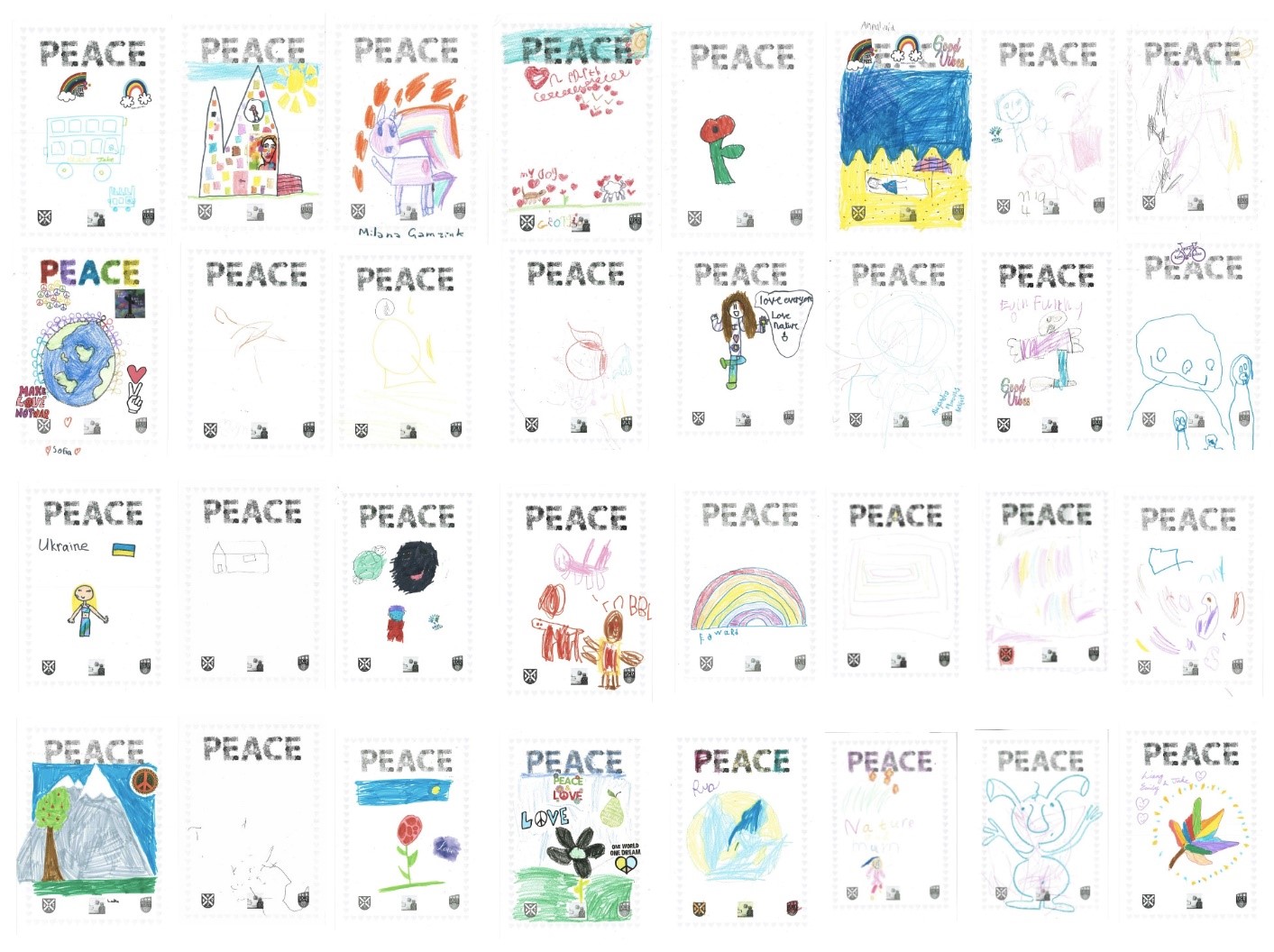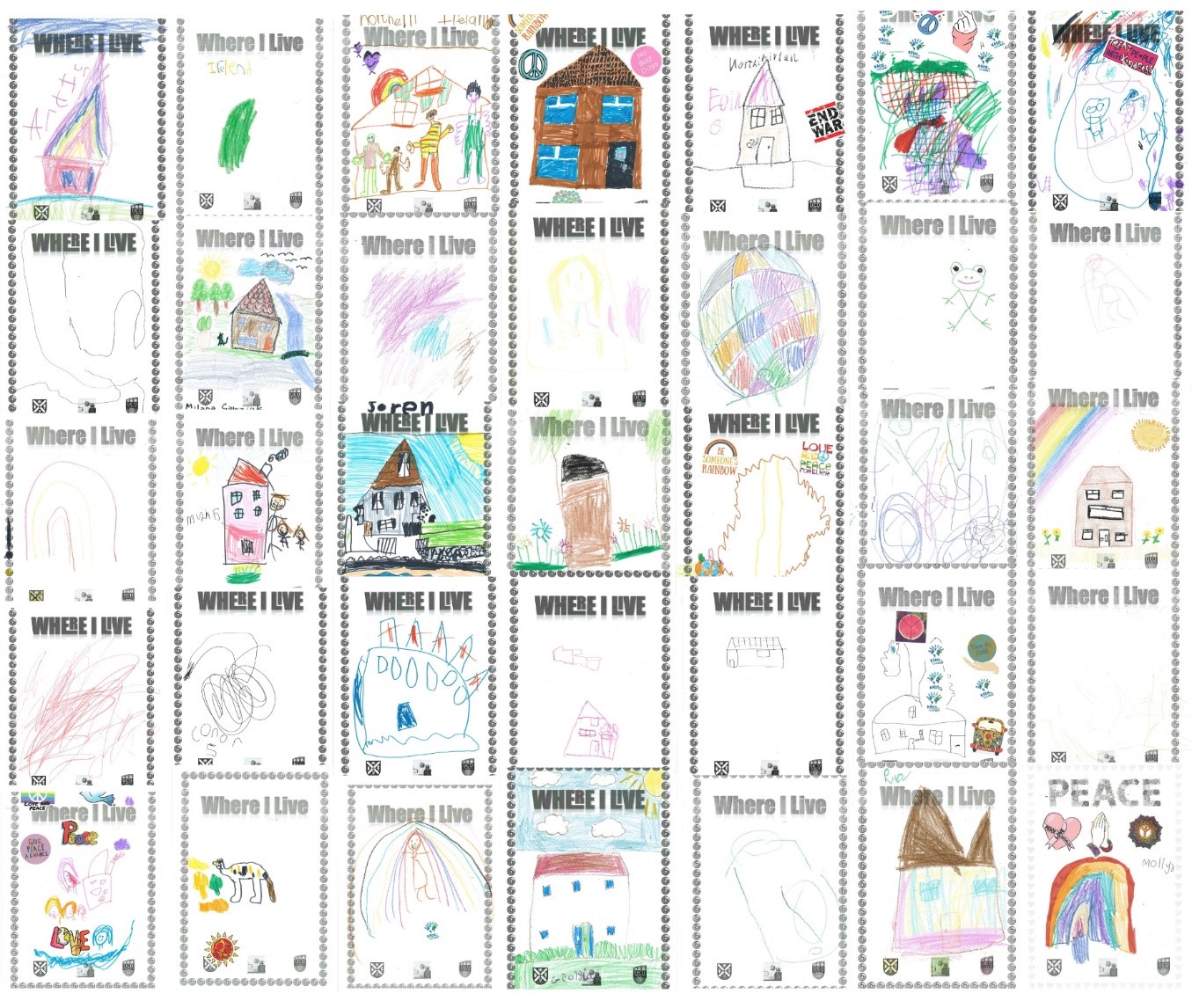 The featured image has been used courtesy of a Stephen Andrews, Unsplash.