Life as a first year PhD student on the LINAS Doctoral Training Programme
Karli Gibson, LINAS Doctoral Scholar, Queen's University Belfast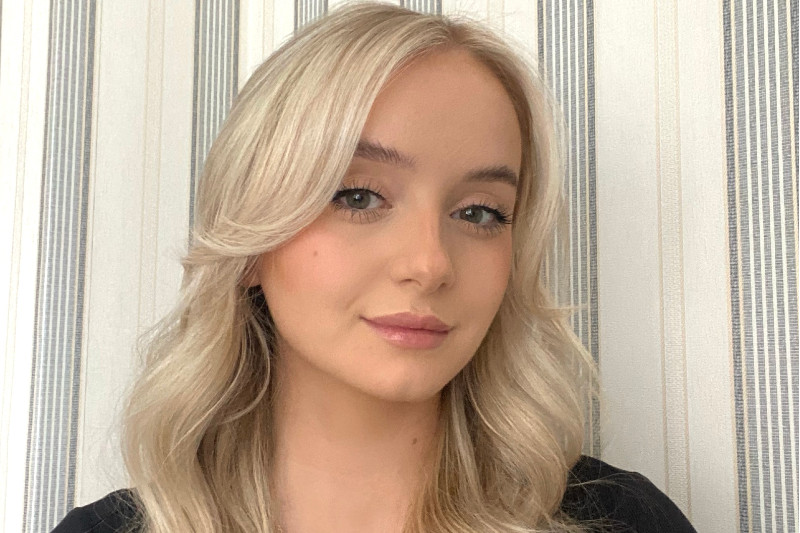 Upon starting my PhD as part of the Leverhulme Interdisciplinary Network of Algorithmic Solutions (LINAS), my initial inductions had prepared me for the worst: I was warned by peers and academics that my doctoral study would be filled with hours of lone working in the library and, at times, it would be isolating. This is, after all, the nature of the work – whilst others may be undertaking similar research, no one will be studying the exact same subject matter as you. I was apprehensive that this would be my experience especially after two long years of a pandemic, spent mostly working from home. I was ready to meet and build new relationships with like-minded people, who were also excited to be taking their research one step further – was this not to be the case?
After the first LINAS induction, my concerns were quickly suppressed. Six of us were to begin our PhDs as a cohort based in offices within the Mitchell Institute, and all of us were to be broadly studying algorithmic decision-making and its ethical, social and legal implications. As we chatted at the reception after our induction and exchanged numbers, I was hopeful that the experience was going to be different to the one I had been worried about. It's safe to say that it has been: we were quickly organising social events outside of work and going for drinks together as a group, but often inviting doctoral students outside of the LINAS programme or visiting scholars within the institute to come along, too. At the start of this year, we also organised a LINAS reading group that has given us a monthly opportunity to meet and chat about algorithm-related books over coffee and traybakes – although the conversation often extends well beyond our book of the month.
The benefits of the programme have not just been social, but also academic: within the cohort there is a heterogeneous range of backgrounds, including law, maths, social science, and computer science, which means that we spend a lot of time asking about and learning from each other's knowledge. We get to transcend the boundaries of our own disciplines on a daily basis. For example, I am researching where responsibility lies for algorithmic decision-making, which necessitates that I ask (or pester) my officemate and former barrister David Mark with questions about legal liability. Given that we are all situated within the Mitchell Institute, it is easy to go and knock someone's door to ask a question, or even just to have a quick chat. After acclimatising to Covid-19 restrictions and lockdowns, regaining a sense of normality in the Institute has not been taken for granted, and being able to collaborate and learn from each other in this way has ensured that the experience has been anything but isolating.
The interdisciplinary aspect of LINAS provides us with access to a wide range of academics from law, the social sciences, computer science, engineering, mathematics and physics. Our monthly Fireside Chats within the Institute routinely link us to these academics, and they have ranged from informal chats about our PhD experience so far with Dr Sandra Scott-Hayward to Professor Stephen Smartt explaining and drawing the expansion of the universe on a whiteboard. We also attend the monthly LINCS/LINAS Seminars on research relating to algorithmic decision-making, which enable us to hear from scholars outside of QUB or other PhD students that are further along in their study. The value of this interdisciplinary programme cannot be understated, for we learn a great deal from this dedicated network of academics, our fireside chats and LINAS/LINCS seminars. These conversations encourage us to think in ways that we have not before and subsequently push our research forward.
Thanks to our social events and increasingly frequent coffee breaks, we have all been able to maintain a healthy work-life balance (so far!) – work often doesn't feel like work at all. We can track our progress, bounce ideas off one another, debate the ones we're not sure about, and share resources. However, most importantly, if one of us is stressed out then the rest of us try to help and provide respite through coffee, chocolate or a quick walk in Botanic Park!
We are all aware that we have been incredibly lucky to have this experience in starting a PhD as part of a cohort and as part of the dynamic network that LINAS and the Mitchell Institute provides.
View Karli's LINAS profile here