Policy Workshop: Domestic and Sexual Violence
Mitchell Institute Fellows and colleagues from the Department of Justice, Northern Ireland met at QUB on 29 September for a Policy Workshop on Domestic and Sexual Violence.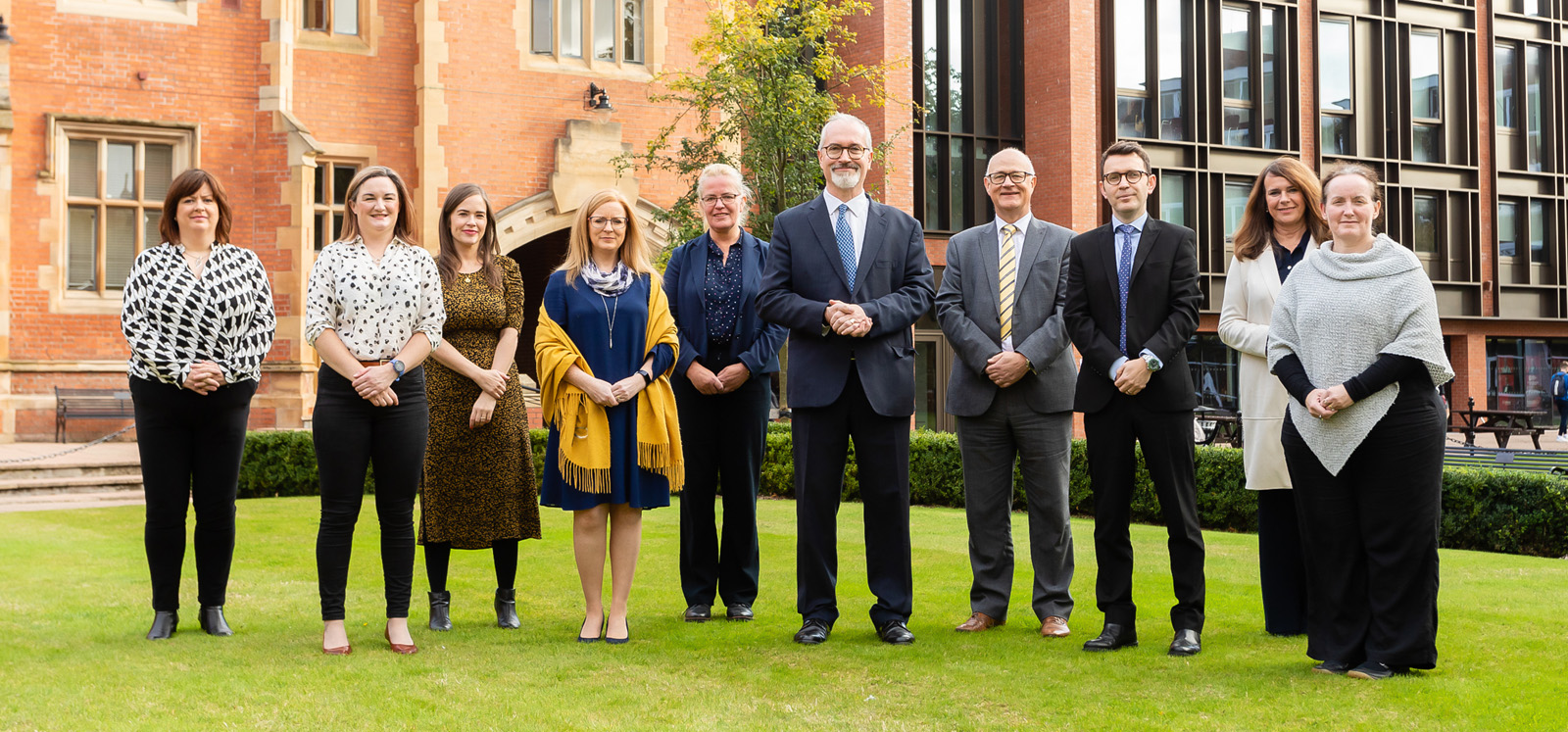 This Workshop was informed by the implementation of The Domestic Abuse and Civil Proceedings Act (Northern Ireland) 2021 and subsequent statutory guidance published in March 2022.
Prof Richard English introduced the event, with Deborah Brown, Justice Delivery Director, Department of Justice providing the context for developing partnerships with the 2 local Universities – Queen's University Belfast and Ulster University – to enhance evidence-based policy making and the need for engagement between policy makers, analysts, and researchers.
Prof Anne-Marie McAlinden presented the findings from her research on sexual violence. She discussed the need for a trauma-focused approach to understand the dynamics of sexual offending, the role and impact of digital technology in offending and sexual norms and the role of public health and community in preventing and responding to sexual violence.
Dr Cheryl Lawther presented the findings from her research into the "Shadow Conflict" – the experience of sexual and gender-based violence in Northern Ireland. She highlighted a number of policy recommendations including the need to develop a trauma-based approach to criminal justice and legal practices, the need to respect vulnerability and the need to develop best practice on how to include the voice of victims in developing policy.
The presentations were followed by discussion and debate around a number of key issues including:
Understanding the prevalence and impact of violence in the short, medium and long term
The role and impact of law, legal processes and the criminal justice system
Understanding a holistic approach to safer communities and the role of public health and care services.
Mitchell Institute Director Richard English commented:
'This excellent Workshop reflected just how valuable engagement between Queen's University and the Department of Justice can be. Discussing the evidence-based insights of Mitchell Institute colleagues allowed for real progress in terms of partnership between academics and the policy community. The challenges faced in this area are enormous. But the possibilities for fruitful progress were also evident, based on exactly this kind of partnership and dialogue.'