Congratulations to Institute Fellow John Morison on New Leverhulme-Funded DTC
Well done to John Morison for leading on a successful application for funding for a new Doctoral Training Centre (DTC) to be known as the 'Leverhulme Interdisciplinary Network on Algorithmic Solutions' (LINAS).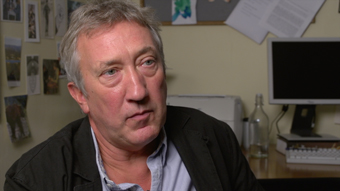 Building on the record of its predecessor, the 'Leverhulme Interdisciplinary Network on Cybersecurity and Society' (LINCS), LINAS will bring together researchers from two of the university's Global Research Institutes -- the Mitchell Institute and the Institute of Electronics, Communications and Information Technology (ECIT) – and will engage directly with researchers from Humanities, Social Science, Law and Electronics, Electrical Engineering and Computer Science to support Doctoral Scholars who will select topics at the cutting edge of research across these areas.
LINAS PI, Professor John Morison, will lead on the overarching social justice dimension of the programme, while Professor Stephen Smartt FRS will be responsible for the Science, Governability and Society component and Dr Sandra Scott-Hayward for the Al, Social Justice and Public Decision-Making aspects.
Already fondly known as LINCS 2, LINAS once again demonstrates the commitment of these two GRIs to strengthen interdisciplinary research across the university as well as the ability to deliver on this ambition. This £1.35m award will not only provide funding for 15 PhD studentships but through co-supervision across faculties will also deepen the foundations for the cross-disciplinary collaborations of the future.
Media
The Senator George J.Mitchell Institute for Global Peace, Security and Justice
Queen's University Belfast
18-19 University Square
Belfast BT7 1NN

E: mitchell.institute@qub.ac.uk