A farewell to Damian Whyte from Queen's University students and staff
1978-2022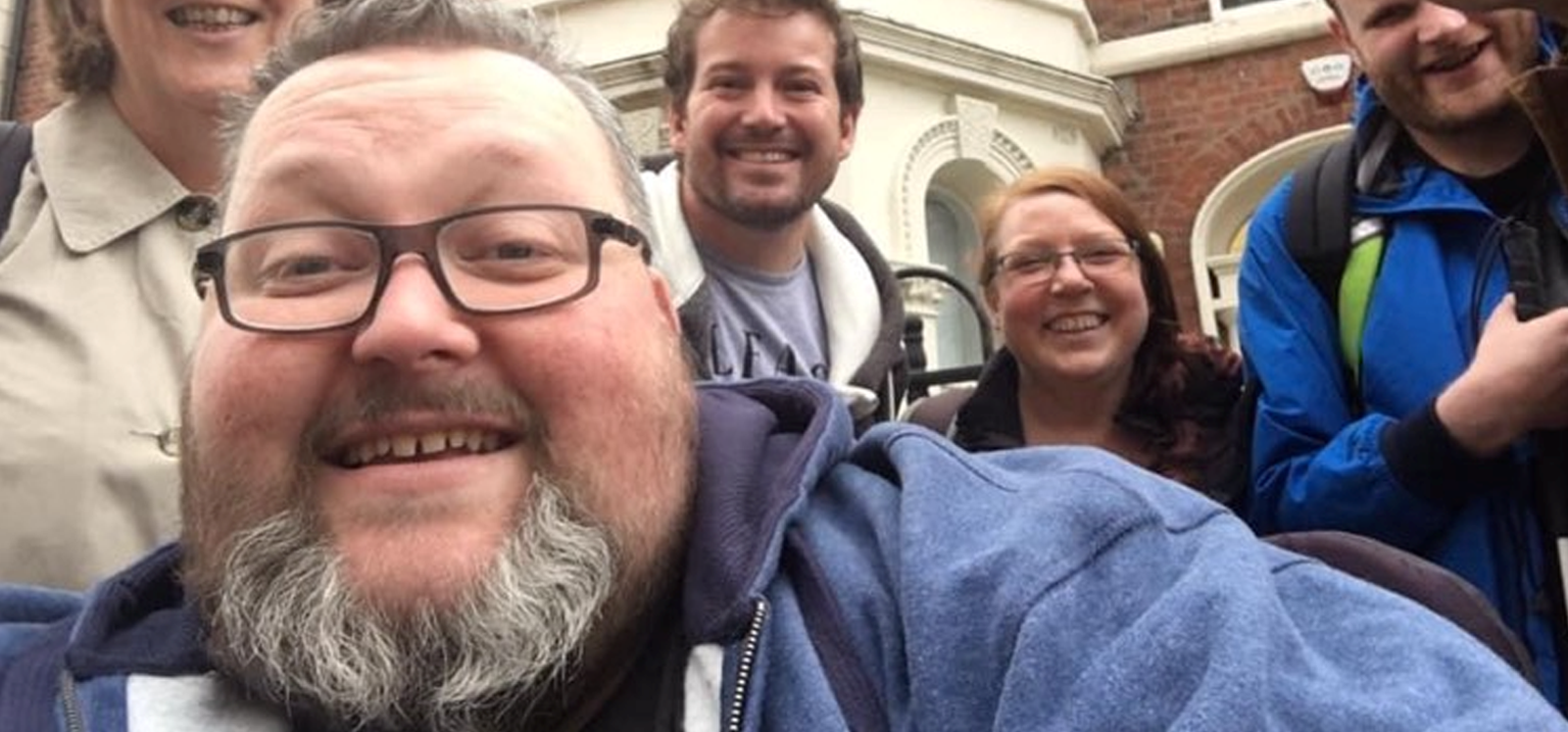 Damian's uplifting sense of humour and laughter will linger long in the rooms and halls of Queen's University Belfast. As a student on the MA conflict transformation and social justice programme, he brought friendship, solidarity and humour to our classroom and events, he also brought scholarly rigour, genuine curiosity and earnestness. His passion for social justice and human rights were at the cornerstone of how he lived his life and of how he communicated the complex histories of Northern Ireland to his classmates. As Damian was a part-time student, I had the opportunity to get to know him very well over the years. This was both a privilege and a pleasure, and we all learned so much from him, his eagerness to share and bring joy to others, solidly characteristic. Inherent in that joy was always a sense of mischief and absolute devilment -my abiding memory of Damian will be laughing with him, even on tougher days. Through his starkly realist but also comedic sensibilities, he inspired an abundance of trust in his surroundings, amongst friends, classmates and his teachers. It was within and through this spirit of trust and empathy that he helped so many people out, a humanistic worldview his primary way of being in the world.
Damian was a first-class honours student, graduating with distinction, his intellectual contribution to our MA conflict transformation and social justice programme came in many forms. His MA dissertation project supervised by Prof. John Brewer entitled "Conflicted Identities: Assessing the impact of acquired disability on social identity. A comparative study of people with spinal cord injuries who have become disabled through accident or illness with those attained through the Conflict in Northern Ireland" was a deeply personal project anchored sensitively in a sophisticated rendering of social identity and disability theory. He was a stalwart advocate for disability justice and improved accessibility across all lines- locally in QUB and more widely in Northern Ireland. Damian had ambitions to start a PhD project after his MA, and we know that the academic world would have benefited greatly from his intellectual and ethical contributions. His passing brings many losses.
Goodbye Damian, you were both student and teacher, and from you so many of us learned about life lived through a lens of care and concern for equality and social justice. You helped so many of your classmates push forward, you buoyed people up. You brought love and warmth to the world, you never compromised on your principles. We are richer for having known you and your passing is a great loss to the Queen's University Belfast community.
Ní Bheidh A Leithéid Ann Arís.
Dr. Fiona Murphy, School of History, Anthropology, Philosophy and Politics and fellow of the Mitchell Institute.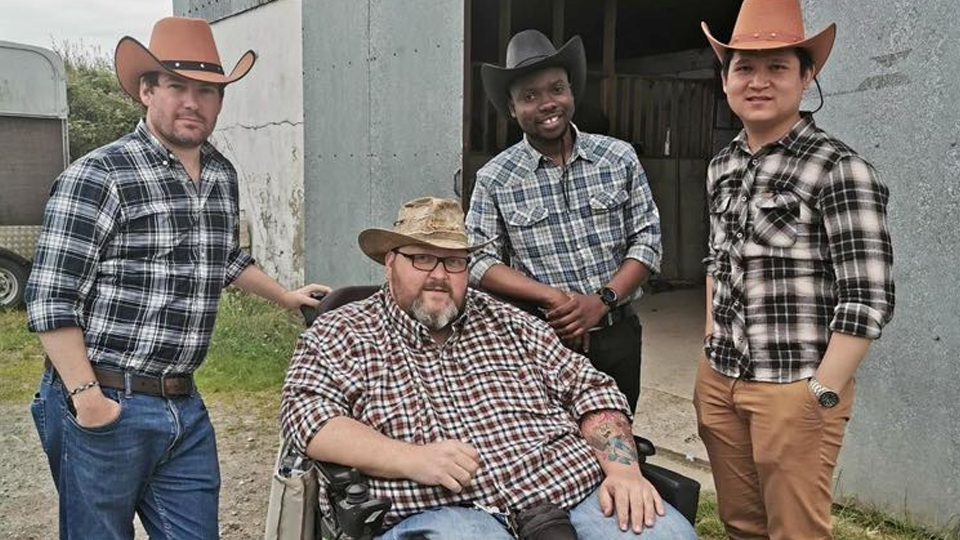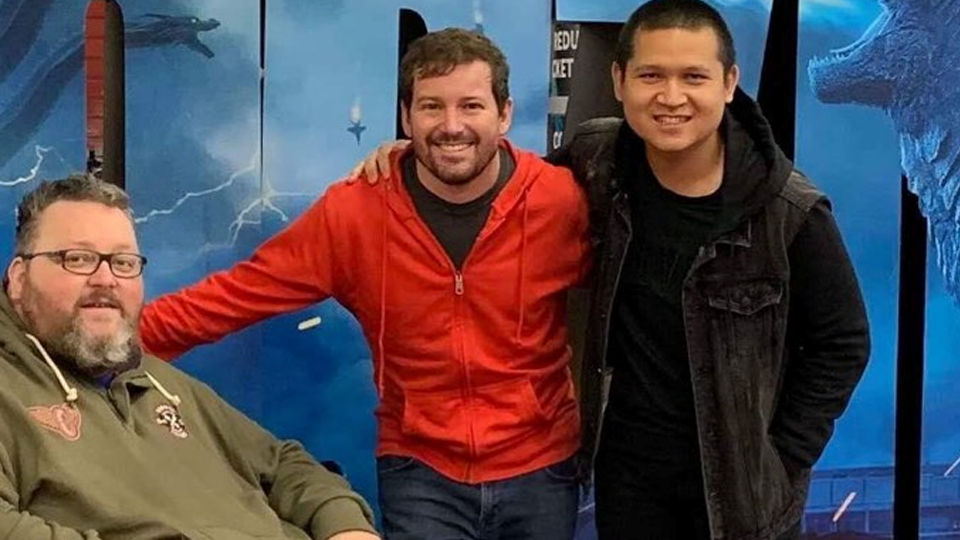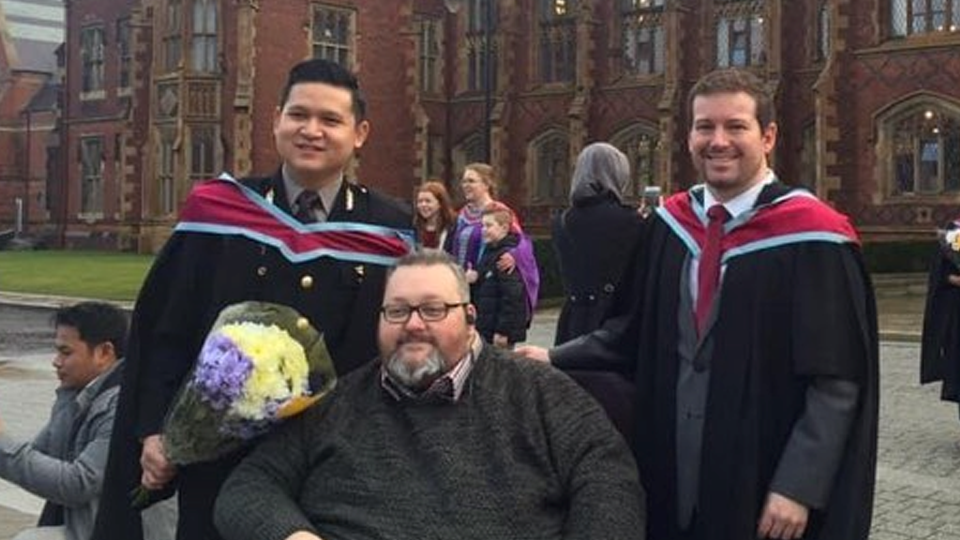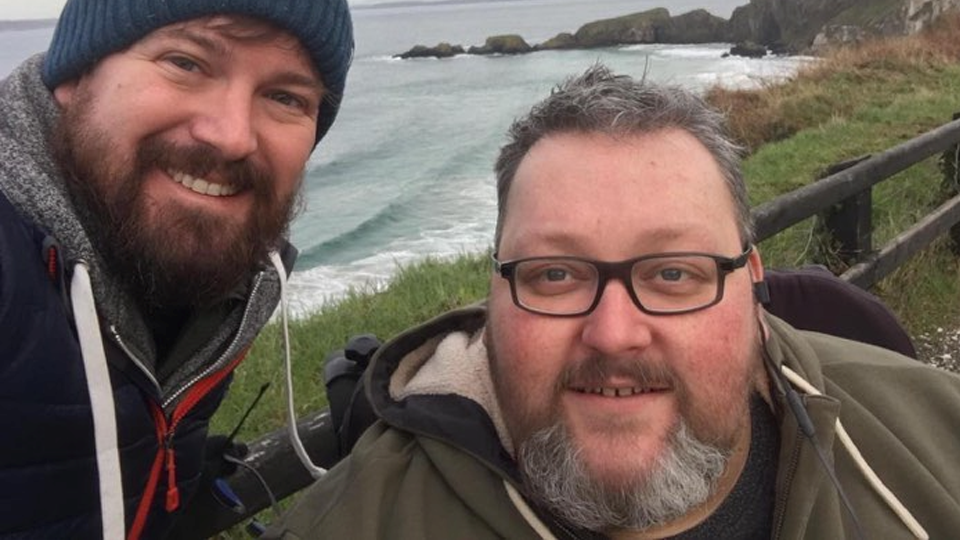 All photographs courtesy of David Mills.
Tributes to Damian
Damian offered friendship and a wisdom that made time in Belfast sing. His insights into the situation in Northern Ireland brought a depth of understanding that wouldn't have been possible in any other way. His generosity was extraordinary, he once hosted a Thanksgiving Dinner and every surface was groaning with food piled high, it resembled a feast for a medieval royalty but this time held in a flat in East Belfast. He channelled his anger about the lack of real access for those with disabilities into campaigning for change. He will live on in many ways but a fitting legacy would be true access for all across Queens and Northern Ireland.

Jan King
Damian is one of those people who I will never forget. We were not in the same year but it was always good to bump into him at Mitchell. For someone who had been through so much he got himself through each day with a smile and a bit of devilment. You crossed every barrier with ease. It was great to work with each other on our own projects and to provide advice and some support when we got lost. Will miss you big man.

Dr. Paul Gallagher
Damian was a force; so brilliant and passionate, and eager to talk about anything and everything. He encouraged all the CTSJ 2019/2020 people to come together as a cohort, to share and communicate. Though we went through so much in that time, Damian brought joy, laughter and a tremendous amount of empathy to every room. He was the best of us.

Morgan Mattingly
My memory of Damian is of his passion for his course of study. He brought out the best in the other students around him.

Prof. Gladys Ganiel, SSESW and fellow of the Mitchell institute, QUB.
Damien was a great student who was well thought of among students and staff. He was a lovely guy, very friendly and always a pleasure to meet. A first class student and foremost a gentleman that inspired all who met him.

Jill Loughlin
It was a privilege to teach and supervise Damian. He was a courageous and inspiring person, and I learned a great deal from him too. His commitment to his studies, and to the Institute, was immense. He touched everyone around him and he is sadly missed.

Prof. John Brewer
Damian was such a smart and intelligent man, always ready with a smile and witty quip and with some serious and significant insights into life. So much to offer and so sorry at his passing.

Hastings Donnan, Professor Emeritus and retired Director of the Mitchell Institute, QUB
Damian was a lovely man, he was always willing to take the time to have a chat and made me feel very welcome from day one.

Neal Halforty
I have such good memories of Belfast and Damian is in so very many of them. He was generous with his time, his solidarity (always ready to listen and commiserate when things weren't going your way and celebrate your victories when they were) and friendship. None of my family could come to see me graduate but Damian came along and cheered when I walked across the stage because it wouldn't have occurred to him to do anything else. I will miss his kindness, wit and - most of all - being his friend.

Naomi Christie
It is always terrible to learn that people you've met, even briefly, die, or died. Even more so when they die at a relatively young age.

Years ago, when I was teaching on the MA program in the Mitchell Institute, I had the honour to meet Damian. He was gentle, bright, warm and engaged with the content of our modules, whether it was intersectionality taught in the context of theoretical approaches to peace and conflict studies, or thinking about methods, later on in the dissertation module.

He made his presence felt, not only because he asked for appropriate teaching rooms on the ground floor reminding me to be more inclusive, but he was the one who would pose questions and appreciated intellectual effort. I remember that I was disappointed when he told me that he is studying part-time, so not free to do his dissertation yet. Well, I would have liked to supervise his dissertation. Bless his beautiful soul.

Dr. Ulrike Vieten, School of Social Sciences, Education and Social Work and fellow of the Mitchell Institute, QUB
Damian Whyte was truly one of the best people I have had the privilege of knowing. He was authentically kind-hearted and loving and his whit could make you laugh until it hurt. Damian was a unifier. It came naturally to him. He brought people together and made them feel at home even when they were thousands of miles from their actual homes. There is now a whole group of people from all over the world who are lifelong friends because of him. He consistently made the world around him a better place. Damian exemplified everything it means to be a graduate of the Senator George J Mitchell Institute for Global Peace, Security, and Justice. He was my best friend and he will be tremendously missed.

David Mills
Our Damo

On our first day, you let me breathe and feel welcome.

From there on in, your dry sense of humour and searing wit intersected our days.

Slash City (/city)…. I'll never forget.

The 'King of gifs', we shared the craic over coffee, traybakes and Whatsapp.

Never feeling sorry for yourself,

You inspired others with your thirst for knowledge and understanding of this crazy world.

Covid came and our world changed, heartbreakingly you said your goodbyes.

We all hid in our safe spaces as our world and our conversations went online.

Names passing on a screen wasn't what we'd envisioned, as in turn we celebrated our MA success.

You made your mark, an indelible impression on all those you met.

As you said, you are you and I am me, I'm glad we met.

Caitriona Goldhammer
As anyone who met him even once would know, Damien was a memorably splendid person; kind, wise, exceptionally clever, and funny; and the world is a much poorer place without his bright presence.

Tabitha Troughton
I met Damian on my first day in Queen's and we became instant friends. I loved his wit and his irreverent humour. He rescued me many times when I called on him for his knowledge, expertise, and academic ability, all of which he had in abundance and was happy to share.

His perseverance in the face of huge challenges was, and still is, an inspiration.

I think of him every day, every time I walk in Ormeau Park or drop into the Junction for coffee. I miss our chats. I miss him.

Katherine Blake
My heart's absolutely broken by the news - one of my last days in Belfast, he and I wandered around the botanic gardens and campus for hours and hours. It was the first time he'd been out of the hospital in weeks, and the first time I'd socialized in months. It was the most perfect day, and it helped me mark the end of my time in Belfast.

Madison Clarke