Doctoral Scholar Yumi Omori Presents Research at International Conferences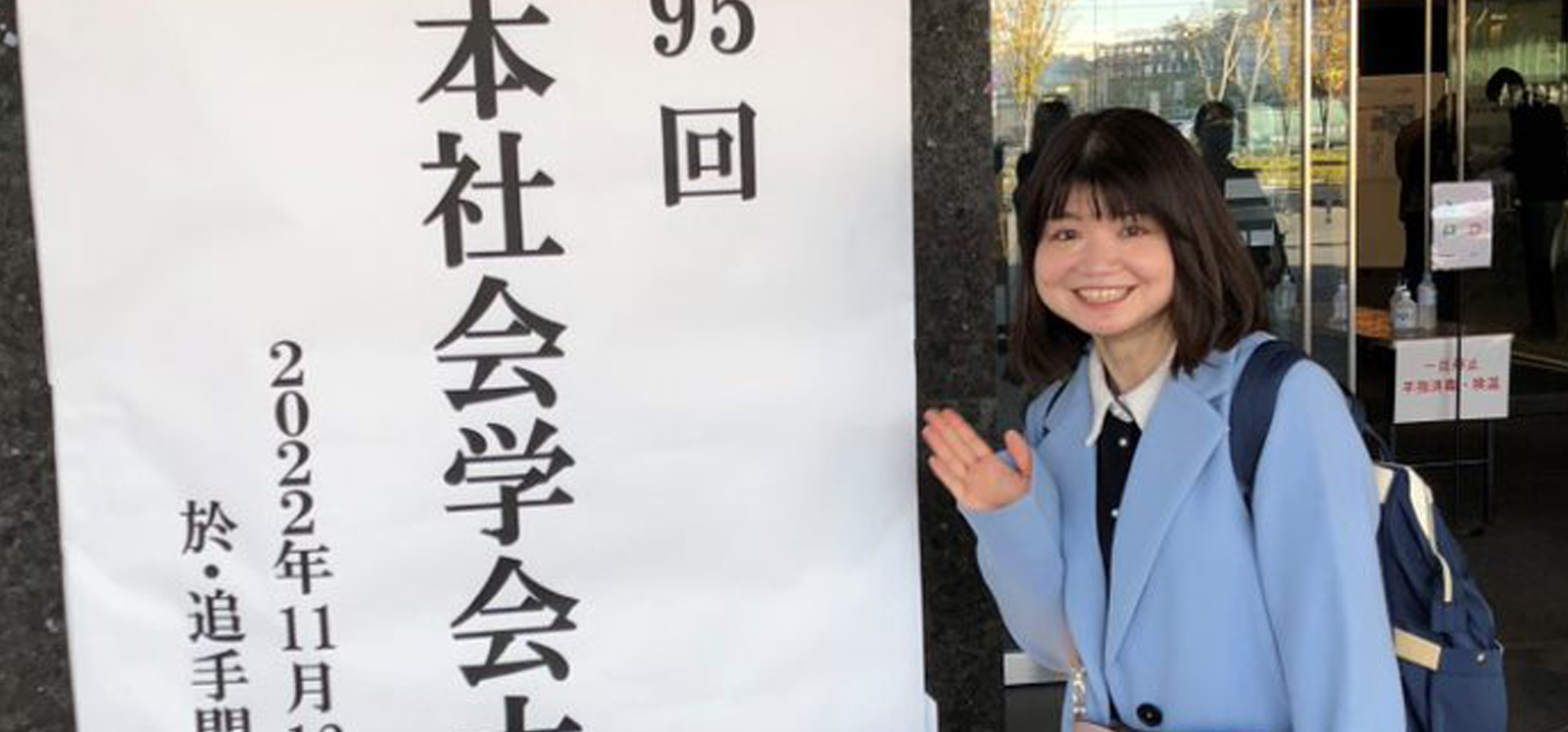 Mitchell Institute Doctoral Scholar Yumi Omori presented at the international Conference on Legacies of Violence and Trauma's Repair in the Global South, 6 - 9 December 2022 at the Centre for the Study of Violence and Reparative Quest (AVReQ), Stellenbosch University, South Africa. The Conference focused on the theme of historical trauma, its continuing violence legacies, and the quest for reparative possibilities in post-violence societies.
Yumi presented a paper on Silence as a mothering practice: Stories of motherhood during and after "The Troubles". With a novel dataset on mothers' voices in a transitional society, Yumi argued for a refined typology of silence that pays nuanced attention to different meanings attached to silence. Yumi's presentation was very well received, with constructive questions, insightful comments and discussion.
Yumi's paper explored the meanings of silence about the troubled past within families through the voices of ordinary mothers in Northern Ireland. By doing so, her research engaged in a re-conceptualisation of silence in conflict-affected societies. In 2021, Yumi conducted ethnographic research with mothers who lived through 'the Troubles'. The study suggested a prevalence of mothers' silence about their past in front of their children.
Silence is considered crucial in the ghost and haunting of the past. Recent research calls attention to silence as a choice in conflict-affected societies, not as a consequence of repression. Brewer (in An advanced introduction to the sociology of peace processes, Cheltenham, Elgar, 2022) called such self-imposed silence 'voluntary silence', contrasting it with 'involuntary silence' imposed by social power relations.
The study suggested that mothers in 'peacetime' are starting to regret their 'voluntary silence'. For instance, some regret their silence believing that they passed down their trauma to their children. The paper suggested calling such silence among mothers 'remorseful silence'.
The paper argued for a typology of silence that pays nuanced attention to different meanings attached to silences. The paper showed that while many mothers choose silence as a coping strategy, their everyday actions constantly interact with the moral landscape in societies.
In November 2022, Yumi also presented on the same topic at the Japan Sociological Society's Annual Conference held in Osaka. Despite the distance in culture and history, the discussion on the transgenerational transmission of traumatic, contested past captured the Japanese audience.
Supervised by Prof John Brewer (Institute Fellow and Professor of Conflict Studies), Yumi's research explores motherhood experiences during and after 'the Troubles' in Northern Ireland.
Her research interest is in how ordinary mothers' mundane reasoning and practices in everyday family life interact with the transformations of the moral landscape in conflict-affected societies.