International Postgraduate Summer Module
Public Arts Garage: Transnational Tinkering in Transdisciplinary, Participatory, Public Art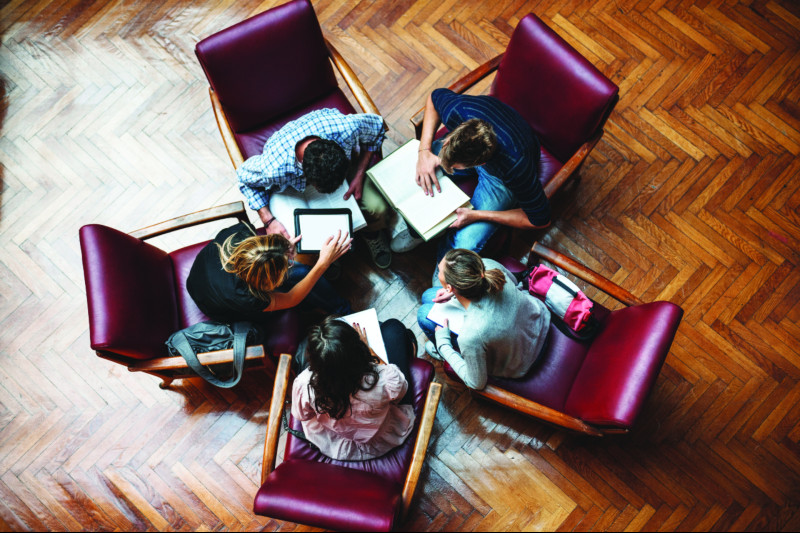 Dates: Friday 6th May to Thursday 8th July 2022
Format: Online
Registration: martin.leibinger@uni-weimar.de
Established in 2021, the Public Arts Garage is an international postgraduate teaching and research project funded by the German Academic Exchange Service (DAAD).
The project is an international collaboration (initiated by Prof Dr. Alexandra R. Toland and Martin Leibinger of Weimar Bauhaus University) between universities involved in the Creative Approaches to Public Space Graduate School Network, established by the University of Rennes 2, France, and including Queen's University Belfast, Weimar Bauhaus University, Concordia University Montréal, the University of Cork and the University of Barcelona.
The aim of Public Arts Garage is to foster collaboration and build a community of practice across different disciplines. By offering a range of learning opportunities to postgraduate students from across the participating universities, Public Arts Garage encourages students to think across the boundaries of their disciplines
Between multiple crises of the pandemic, climate change, housing crisis, crisis of refugee admission, decolonization, displacement, and discrimination against BiPoC and LGBTQIA+ persons, public space has remained a contested terrain of negotiation and political attention.
Through interdisciplinary collaboration, the students are encouraged to find new methods to approach critical issues in public spaces in different local contexts and to develop projects that operate at the boundaries of artistic practice.
By participating in the Public Arts Garage, students can develop their dissertation projects over the summer, as well as develop their networks with fellow international students.
The second cohort of the Public Arts Garage will take place from 6th May until 8th July.
Read more here.
The first cohort took place from 15th February to 5th April this year. Read more here.
Eligibility
This Public Arts Garage International Summer Module is open to Queen's University postgraduate students. You do not need to have completed previous Public Arts Garage modules to participate in this Summer Module.
Students are expected to attend and participate in all aspects of the module.
Registration, fees and module credits
Interested postgraduate students can obtain further details and register for the Summer Module by emailing Martin Leibinger, at the Bauhaus University Weimar at martin.leibinger@uni-weimar.de.
Participation in this Public Arts Garage Summer Module is FREE, however all students must register.
Students can obtain certificates upon completion of the module from Weimar Bauhaus University which will count as 12 hours of PhD training at QUB, or which can count towards the extracurricular activities of the Degree Plus programme.
Contact Dr Eva Urban-Devereux at the Mitchell Institute by email at e.urban@qub.ac.uk for more details.
Module Timetable
Kick-off
Friday 6 May 2022
Session 1
Friday 27 and Saturday 28 May 2022
Concordia University Montréal
Professors Sylvie Panet-Raymond and Louis Patrick Leroux
The theme for this session is access and layering of spaces. Students will consider how can we inhabit spaces? The notion of pleasure "rest and laugh" will be explored.
Different places will be offered (7-9). Students will research histories and contexts related to these places and design interventions (medium open, focus performative). The Place des Festivals will be used as starting point (Goethe Institute and Indigenous association in the close environment). Cultural safety will be discussed.
Session 2
Friday 3 June 2022
Weimar Bauhaus University
Professor Dr Alexandra R. Toland and Martin Leibinger
Students will explore collaboration across difference. Participants will do a small collaborative exercise to playfully explore the different sites, where the students are located and the creative potential of differences and similarities among these sites.
Session 3
Thursday 20 June 2022
Queen's University Belfast
Dr Eva Urban-Devereux (Mitchell Institute) and Paula McFetridge (Kabosh Theatre Company)
This session will focus on creative and critical approaches to socially engaged performance-making about human rights issues and explore different methodologies. Students will have the opportunity to meet with the Artistic Director of Kabosh, Paula McFetridge, and discuss theatre practice in the Northern Irish context and site-specific work in public spaces. Creative transformation of conflict space will be discussed, and the students will have the opportunity to create their own socially engaged performances.
Presentation
Thursday 8 July 2022
Students present their work
Participating academics from Queen's University Belfast
Mitchell Institute Fellow Professor Maruska Svasek, School of History, Anthropology, Philosophy and Politics and Professor Franziska Schroeder, School of Arts, English and Languages contributed to the programming of the first cohort module for Public Arts Garage which took place February – April this year. Prof Svasek delivered a seminar session and performative research exercise on spatial experience across arts and humanities to the module on 15 March 2022.
Dr Eva Urban-Devereux, Senior Research Fellow at the Mitchell Institute, who contributed to the programming of the second cohort starting on 6 May together with the Weimar and Montréal teams will deliver Session 3 of the Summer Module on Thursday 20th June.
Members of the QUB CAPS Team involved in the Public Arts Garage project include:
Dr Eva Urban-Devereux - CAPS Academic Contact/Ambassador, Senior Research Fellow, Mitchell Institute
Prof Maruska Svasek - School of History, Anthropology, Philosophy and Politics, Director of Internationalisation, and Fellow of the Mitchell Institute
Prof Franziska Schroeder - CAPS International Contact/Ambassador, Director of Internationalisation, School of Arts, English and Languages
Prof Fiona Magowan - Mitchell Institute Fellow and Theme Lead, and School of History, Anthropology, Philosophy and Politics
Dr Rosalind Silvester - Director of Education (2020-21), School of Arts English and Languages