Ireland's Legacies of the Ordnance Survey - Marking the Bicentenary in 2024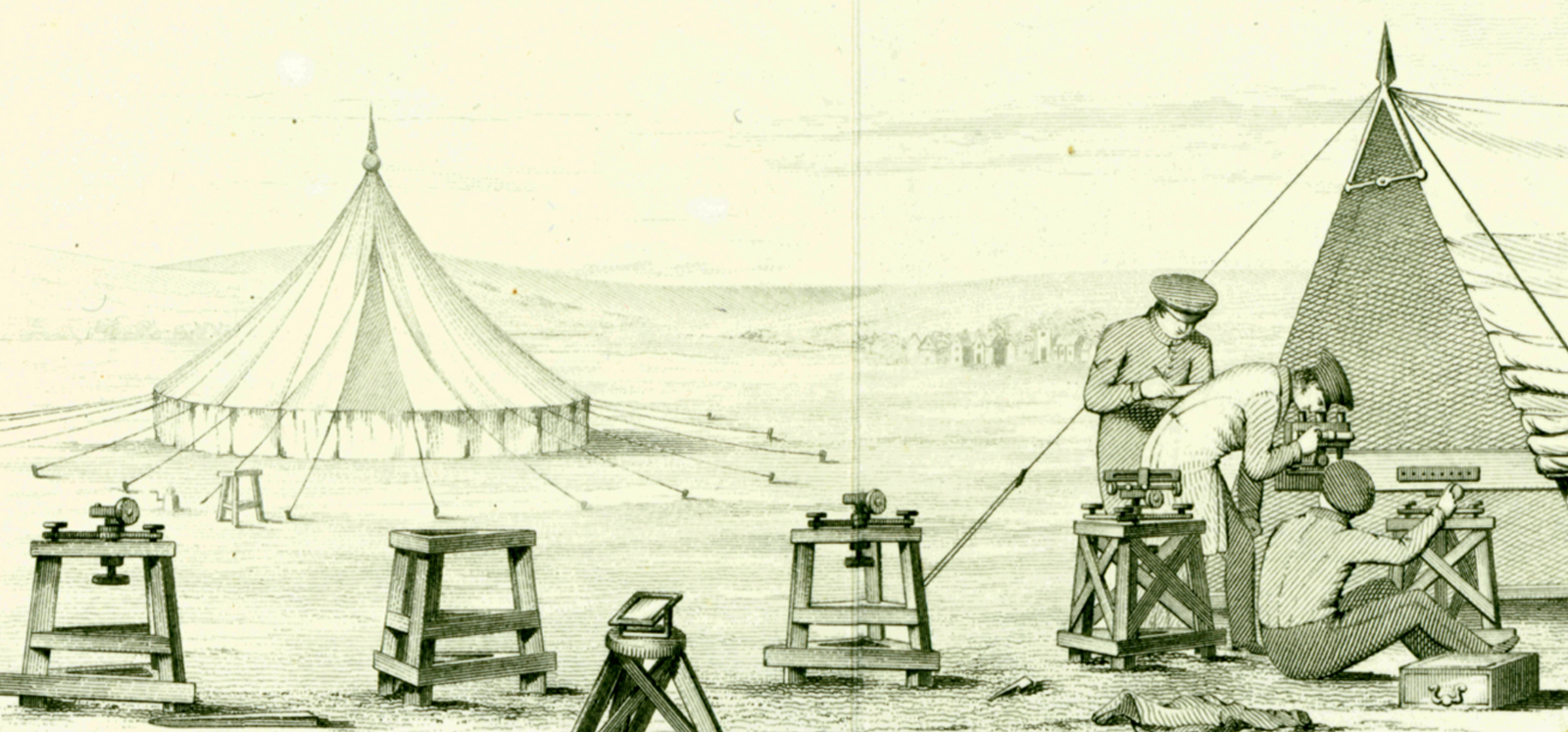 Among the many significant anniversaries commemorated on the island of Ireland during the past decade or so - including those witnessed during the 'Decade of Centenaries' between 2012-2022 - there is one more on the horizon, a bicentenary in 2024.
Marking two hundred years since the Ordnance Survey (OS) started its detailed mapping and survey work in Ireland, in 1824, a digital humanities research project called 'OS200' is busy digitizing cultural legacies of the OS, including not just maps but a range of associated written sources the OS in Ireland created two centuries ago.

Funded bilaterally between the Irish Research Council and the Arts and Humanities Research Council, OS200 is a collaborative project run jointly by Queen's University Belfast and the University of Limerick.
The OS200 project has a cross-disciplinary research team led by Mitchell Institute Fellow and QUB Professor of Historical Geography, Keith Lilley. Through the School of Natural and Built Environment and School of Arts, English and Languages, OS200 connects researchers across EPS and AHSS Faculties, and closely involves QUB's Centre for Data Digitisation and Analysis (CDDA).
The aim of OS200 is to digitally 're-map' Ireland's Ordnance Survey Heritage by linking together historic OS maps and texts to form a single freely-accessible online resource for the first time. arThe north-south partnership includes the Royal Irish Academy, Public Record Office of Northern Ireland, Digital Repository of Ireland, and the National Library of Ireland, as key collaborators.
On Friday 20 January, the OS200 project team and collaborators were hosted by PRONI (Public Records Office of Northern Ireland) for a mid-way 'mini-symposium' which had at its focus a discussion on the progress of the project to date, drawing together work undertaken since September 2021, as well as reflection on the cultural impacts and legacies of the OS in anticipation of the upcoming 2024 bicentenary.
The event brought expertise from across Ireland and Britain, spanning academic and museums and libraries sectors, with a mutual interest in the OS, both past and present. Indeed, the post-Partition successors of the original Ordnance Survey in Ireland are Ordnance Survey Ireland (OSi) and Land & Property Services (LPS) (formerly Ordnance Survey of Northern Ireland) and both are closely connected to OS200.
The focus in 2023 is on convening a programme of public engagement and outreach in two border counties (Co. Fermanagh and Co. Monaghan), exploring particularly the naming of places and their legacies through oral histories and Ordnance Survey records, especially the OS 'Name Books'. Also, using the project's newly created 'digital corpus', the analytical focus for the next phase of the project is on textual and cartographic sources of the OS, in particular examining spatial and cultural encounters between 'surveyor' and 'surveyed' in 1820s-1840s Ireland.
Find out more about OS200 here
Follow the project on Twitter @IrelandMapped

Contact: Professor Keith Lilley
Image credit: Extract of Ordnance Survey, An account of the measurement of the Lough Foyle base in Ireland ... By Captain W. Yolland (1847). Source: Special Collections, McClay Library, Queen's University Belfast.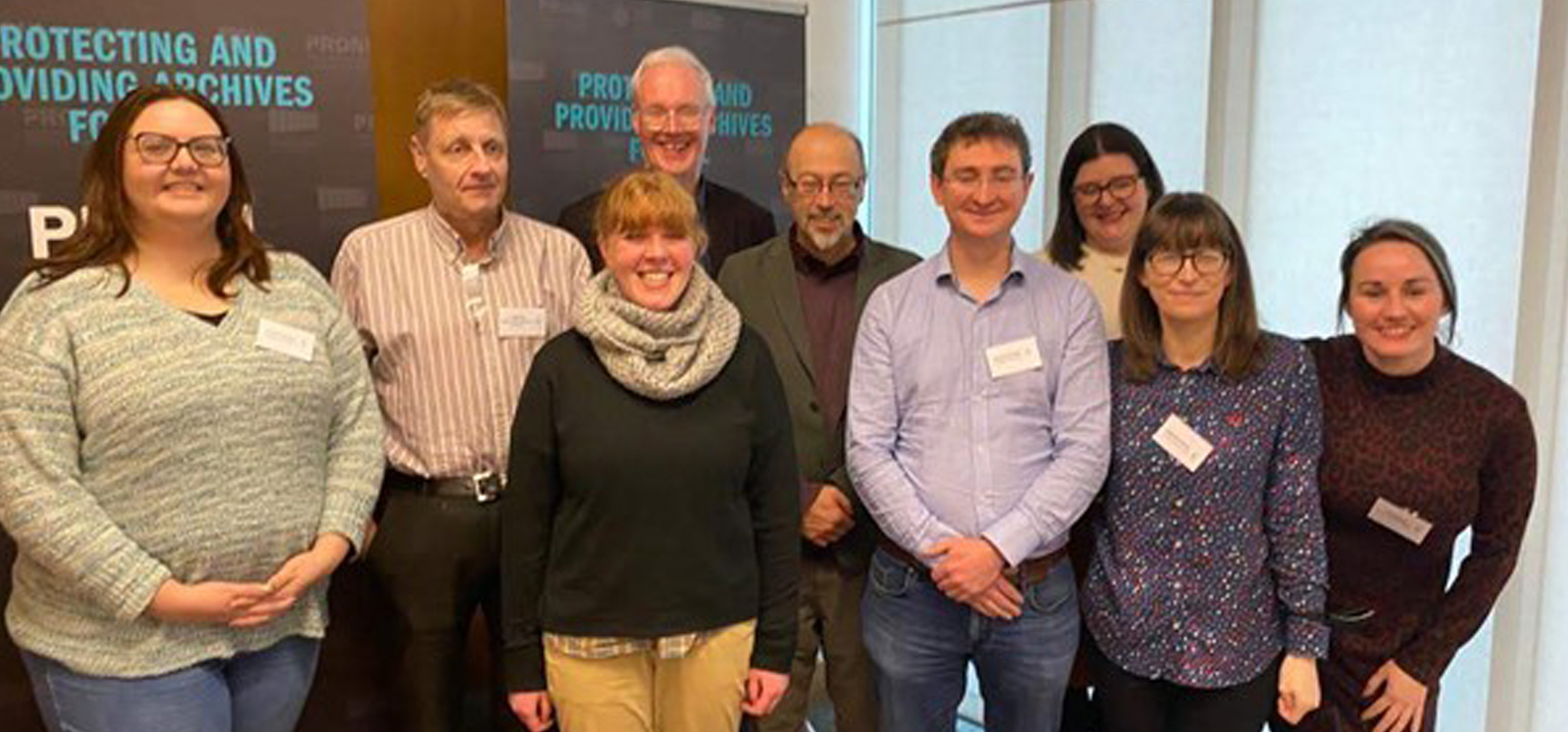 OS200 Project Team—left to right, Dr Zenobie Garrett (University of Limerick), Dr Paul Ell (CDDA, QUB), Dr Rebecca Milligan (QUB), Professor Mícheál Ó Mainnín (QUB), Professor Keith Lilley (QUB), Dr Aengus Finnegan (University of Limerick), Dr Niamh NicGhabhann (University of Limerick), Dr Cat Porter (University of Limerick), Dr Frances Kane (QUB). Photo taken at PRONI (20 Jan 2023).