QUB Agility Fund
Professor John Brewer and Dr Stephen Herron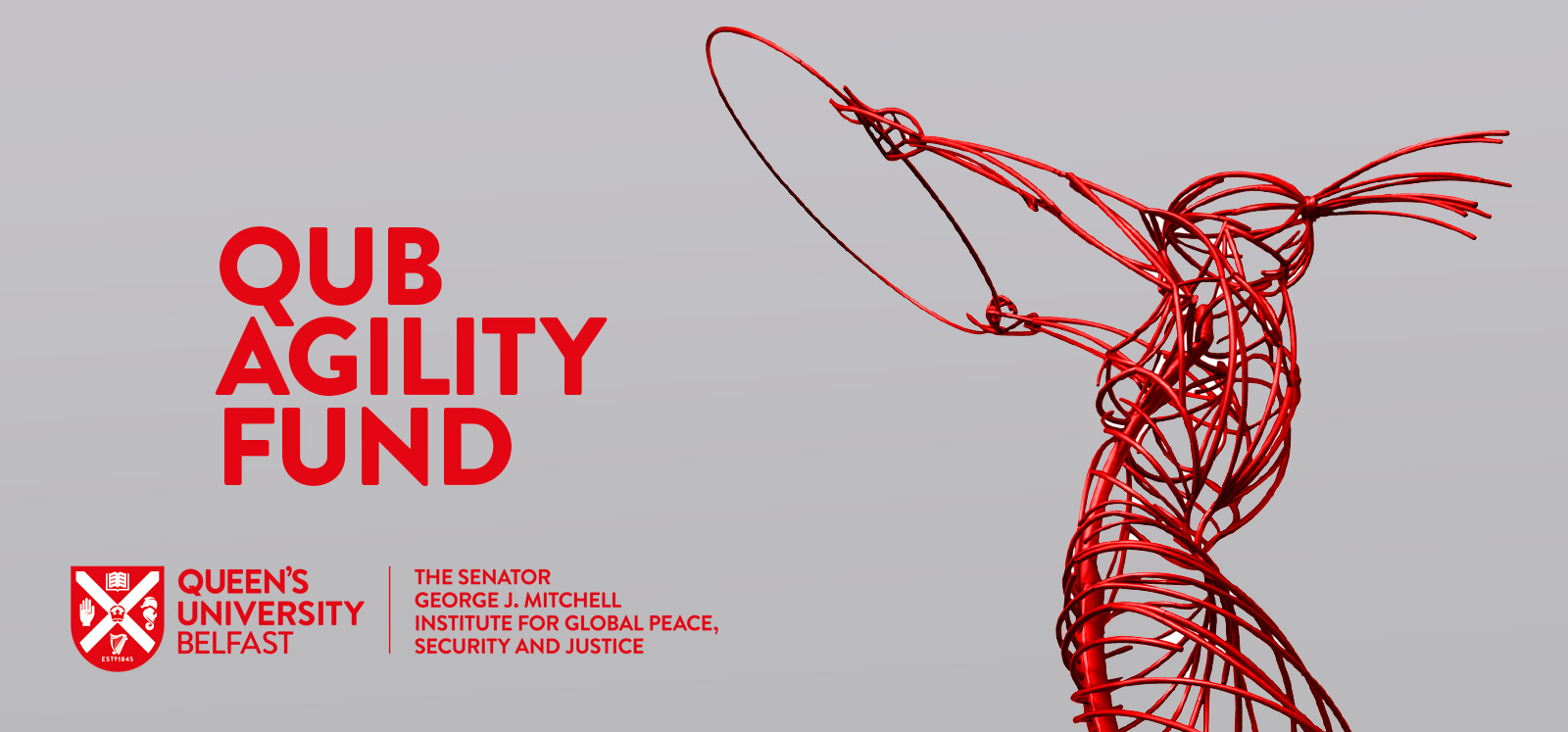 Professor John Brewer and Dr Stephen Herron were recently successful in an application to the QUB Agility Fund to enable dedicated research to be carried out as part of a global team on a project which is undertaking ground breaking comparative analysis of online extremism between Islamic Jihadists and the Far Right. The funding has enabled Dr Stephen Herron to join the Mitchell Institute as a Research Fellow for the 10 week duration of the project.
Principal Investigator Professor John Brewer will oversee the project while Co-Investigator Dr Herron, will be carrying out research, engaging with stakeholders and completing of a paper for publication in a leading journal.
The project is part of exciting and innovative research involving an international team from leading universities including QUB, the University of Exeter and Emory University in the US.
The team are using an interdisciplinary mixed methods approach to examine the similarities and differences between the narratives, imagery and symbolism of the Far Right and Islamic Jihadists with the aim of providing policy relevant, high impact outcomes, including moving from reactive approaches when dealing with online extremism to pre-emptive and predictive based approaches.
This includes the ultimate aim of developing an innovative predictive, trend indicator model for wider usage relating to online extremism and potential offline actions.
As part of the project a journal article will be submitted entitled Nothing in Common? Analysing Identity Formation in the Far Right & Jihadi Extremist Rhetoric as well as a virtual conference later this spring. It is also hoped this project will spearhead further research on this important area moving forward.
Professor John Brewer and Dr Stephen Herron are sincerely thankful to the Agility Fund committee for agreeing to fund the project and to the Mitchell Institute and the Faculty of Arts, Humanities and Social Sciences for their support.
For further information on the project contact Dr Stephen Herron at stephen.herron@qub.ac.uk.
Details of the conference will be announced shortly.