Institute for Health Sciences
GLOBAL RESEARCH INSTITUTES
Global health
The Institute for Health Sciences addresses disease areas which affect populations worldwide: cancer, respiratory conditions, eye disease and diabetic vascular complications. Focusing on immunology, innate immune responses and aspects of infection, The Institute works in partnership with the health sector and the pharmaceutical and biotech industries.
2 February, 2017
A pillar of Queen's University's Global Institute for Health Sciences is the Centre for Experimental Medicine (CEM).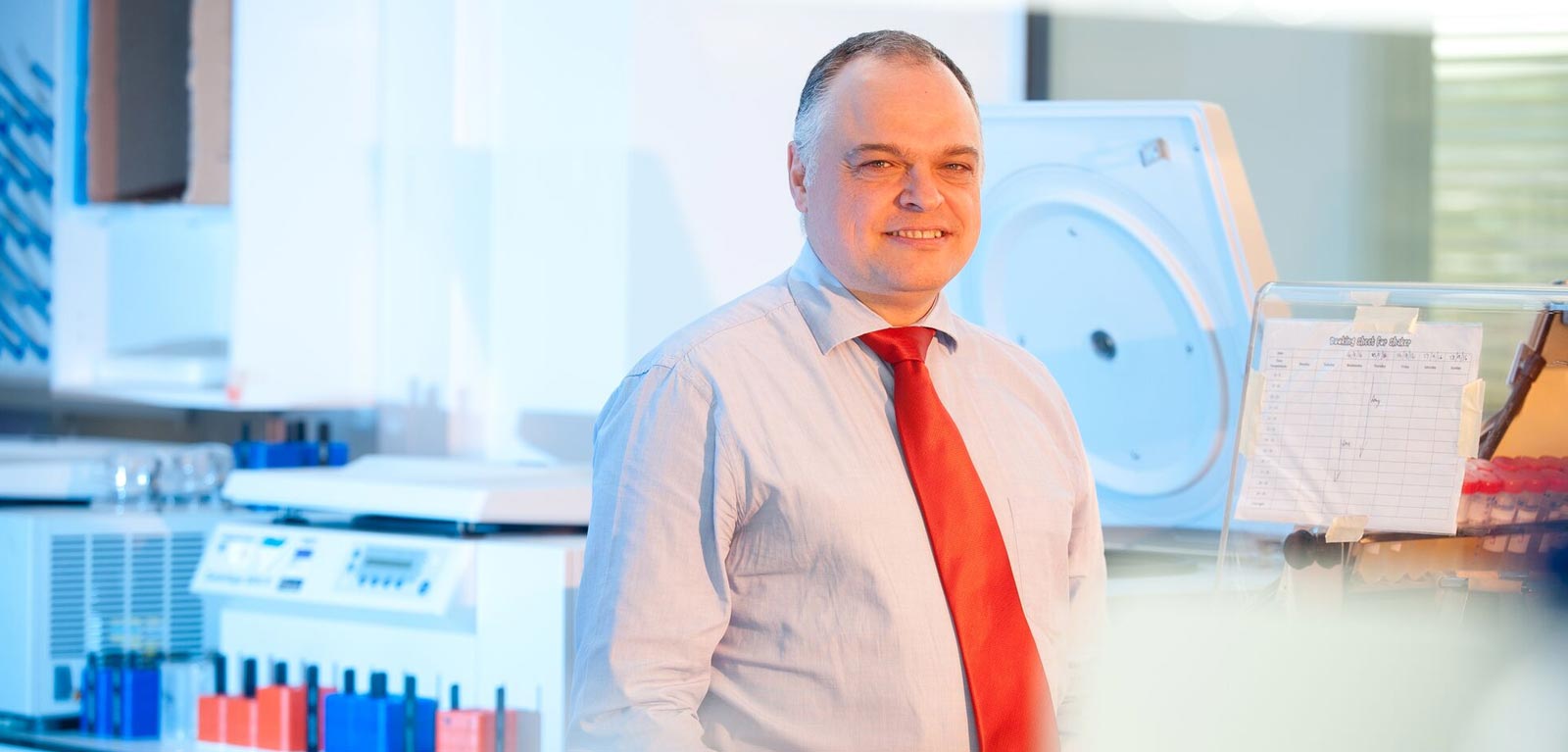 2 February, 2017
In September 2016, more than 100 international delegates, along with senior officials from funding agencies of 11 European countries and the European Commission, gathered at Queen's for a unique conference.
2 February, 2017
Dr Andriana Margariti had a choice of which lab to go to during the final semester of her Masters in biomedical science (haematology) at Kingston University. 'But as soon as I saw that one of the projects was stem cells, that was it.'
2 February, 2017
Dr Cecilia O'Kane is a respiratory physician and researcher whose work is inspired by the voices of her patients.