Migration and sex work in Northern Ireland
Professor Graham Ellison presents an overview of his research on the impact of the policy framework on migrant sex workers in Northern Ireland.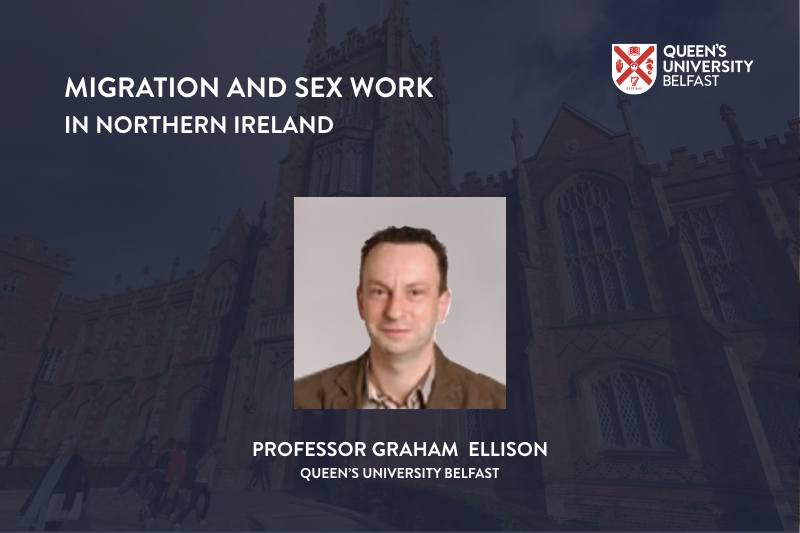 Since 2012 I have been involved in researching the policing and regulation of commercial sex both in Northern Ireland and elsewhere. In 2013 I was awarded a Leverhulme – British Academy grant (along with Professor Ron Weitzer, George Washington University, USA) to study commercial sex in four European cities including, Belfast, Manchester, Prague and Berlin. In all these cities we examined migratory trends, with influxes of sex working populations from former Eastern bloc countries noted in all the research sites that we studied.
In 2018 I was the principal investigator along with Dr Caoimhe Ní Dhónaill and Dr Erin Early (both QUB) on a Northern Ireland Department of Justice (DOJ) funded study to assess the impact of the sex purchase legislation that was introduced by the Democratic Unionist Party (DUP) in 2015. This study aimed to survey the landscape of commercial sex four years after the legislation was introduced and to note whether it had changed the dynamics of commercial sex in Northern Ireland in any significant way.
In many ways the trends we identified lent substance to those that were already noted by Dr Susann Huschke and her colleagues in an earlier DOJ study undertaken in 2014. One of these trends in particular concerned migrant sex work that remained the dominant form of commercial sex in Northern Ireland.
Migrant sex work in Northern Ireland
Both DOJ studies noted that sex work in Northern Ireland was an international smorgasbord with a large number of foreign nationals selling sex in the jurisdiction. From the data in our study, around 67% of sex workers in Northern Ireland came from outside the jurisdiction with those from Romania representing the largest single ethnic group. This was followed by those sex workers from England, Spain, Portugal and Hungary. Many other nationalities were represented too but in much smaller numbers.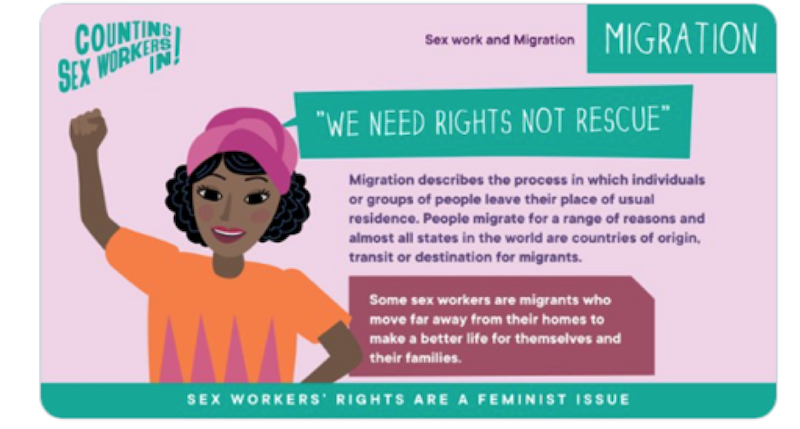 There is nothing new here. Researchers have known for quite some time now that sex work globally is undercut by migratory trends with sex workers from some (often poorer) regions of the globe migrating to more affluent, economically developed areas. Certainly, from the early 2000s there was a high level of inward migration to both parts of Ireland, accentuated by the 'pull' of the roaring Celtic Tiger economy in the Republic of Ireland and by the positive effects of the peace process in Northern Ireland. This migration was in the main typified by migrants from Eastern Europe who came to work in the service, agriculture and construction sectors. However, a sizeable number of female migrants also came from Eastern Europe to work in the sex industry and often moved between Belfast, Dublin and cities in Britain.
Engaging in sex work
There are many reasons why migrants engage in sex work. Often it is simply to find a better life and earn enough money to fund their education or support their children or family in their home country. In many cases a migrant may be enticed by an advertisement from a recruitment company in their home country that offers monthly pay which is far in excess of anything they could earn locally. However, there may be some duplicity here. Sometimes the advertisements are for domestic service or some other form of labour but when the migrant arrives, they are encouraged to provide sexual services.
However, data from our survey suggested that only a minority of sex workers (1.2%) indicated that they had been trafficked or otherwise coerced into sex work, but it is highly unlikely that a survey such as ours could uncover that nature of human trafficking for sexual exploitation which highlights the difficulties faced by researchers when they are studying an internecine and largely underground activity. While it is undoubtedly true that our survey focused on those sex workers who were there through choice (albeit at different levels) many sex workers nevertheless indicated that sex work offered more money than other jobs. However, for many migrant sex workers it also offered considerably more money than they could expect earn in their home country. This was true even if the migrant sex worker was relatively well educated and skilled, as many of them were.
Migration and the touring sex worker
It is important to note that in our study, 64% of migrant sex workers did not live permanently in Northern Ireland. Many only travelled to Northern Ireland for work purposes, spending anything from a few weeks to a few months in the jurisdiction at a time. Often a migrant sex worker would rent a short-term apartment for a few weeks or months before moving on to Dublin, Leeds or Glasgow and then returning to Belfast where the cycle repeats itself. While the phenomenon of the migrant touring sex worker is now well established in the sex work research literature, we still have comparatively little understanding about the particular problems faced by migrant sex workers. Indeed, the transitory nature of migrant sex work poses particular problems in terms of their access to support services, their engagement with the police and criminal justice system and to a degree the feelings of loneliness and isolation displayed by many migrant sex workers that may impact upon their mental health to some degree.
Accessing services and service provision by migrant sex workers
Much social policy provision in relation to prostitution or sex work is geared to providing exit services (i.e. assistance to leave sex work), although this in itself is often woefully under-resourced.
The existing policy framework in Northern Ireland is both limited and misdirected and does not resonate with the needs and requirements of a largely migrant sex working population. Many migrant sex workers – such as those that engaged with us – do not want to leave sex work, they simply want to make enough money to return to their home country as soon as possible. Indeed, most sex workers that we surveyed do not see sex work as a long-term career, but rather something that is a stepping-stone to something else and indeed many will return to their home country once they have saved enough money.
The problem, however, is that migrant sex workers find it incredibly difficult to access sources of help and support in Northern Ireland, with medical and sexual health support being particularly problematic. Often there are language issues at play here, but in other cases it is simply that support services do not exist and, where they do, they are severely restricted. While the Belfast Health and Social Care Trust has provided a weekly drop-in that provides sexual health screening services for sex workers (i.e. contraception and treatment for STIs), this has been geared to meet the needs of a largely static, on-street sex working population not a migrant, touring sex working population. In any case, the on-street sector has all but disappeared in Northern Ireland in recent years due to the emergence of the digital economy of commercial sex and it is now much more difficult for NGOs and service providers to engage with online sex workers. Since many migrant sex workers are not registered with a GP (because they do not have a permanent address) the only other facility to offer sexual health screening is the Genito-Urinary Medicine (GUM) clinic at the Royal Victoria Hospital but this operates on an appointments only basis which in many cases does not fit with the sex worker's travel schedule which is often planned months in advance.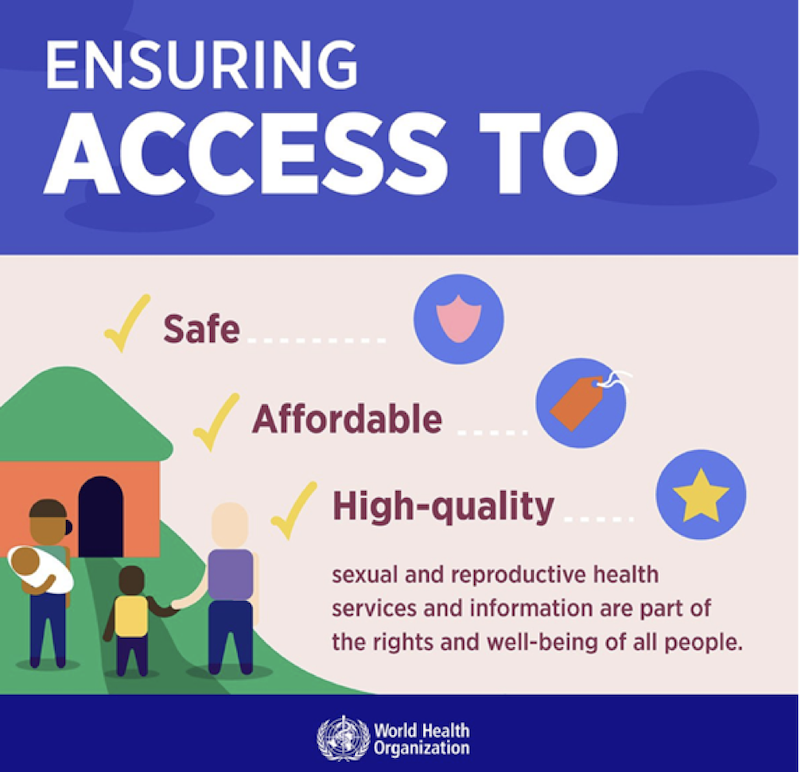 Source: World Health Organisation
Mental health, violence and migrant sex work
Migrant sex workers are less immersed in community structures because of the nature of their work and in any case, they fear stigma and ostracism (and sometimes violence) when it becomes known what they do. For this reason, migrant sex workers like sex workers generally, are forced to lead highly secretive lives. Issues around isolation and loneliness are exacerbated by the legal system and the impact of 'brothel-keeping' laws which do not permit two or more sex workers to operate from the same premises, as doing so would be defined in law as operating a brothel which is illegal. Consequently, sex workers who try to co-work (i.e. work in proximity for safety) may be arrested by the police for contravening brothel keeping legislation. Sex workers therefore have to work alone and with only limited contact with other sex workers.
This isolation poses particular risks. For example, lone female sex workers are often seen as easy targets for rape and sexual assault and other forms of violence. This situation can be absolutely terrifying for a migrant sex worker who may have language difficulties or be unsure how to contact the police or appropriate authorities. To give credit to the Police Service of Northern Ireland (PSNI), it is probably one of the few statutory organisations in Northern Ireland that has actually provided dedicated support to sex workers via the appointment of six sex worker liaison officers who adopt a harm-reduction rather than an enforcement approach. The PSNI's approach follows from the guidance issued by the UK National Police Chiefs Council (NPCC) that recommended the establishment of liaison officers in each force area. Sex workers can speak to the officers about issues, report crimes to them or generally seek advice. Our study indicated that this scheme was highly popular with sex workers and for many migrant sex workers was the only support structure available that they could access. The service is also entirely confidential, and the PSNI liaison officers will never inform anyone else what a sex worker does. Sex workers who wish to do so may contact the PSNI liaison officers at the following email address: zSWLO@psni.pnn.police.uk
However, if more immediate assistance is required sex workers may obtain the officers' mobile phone number via registering on the UglyMugs.ie website.
For more information please download the report from this Department of Justice webpage.
Reference
Ellison, G., Ní Dhónaill, C., & Early, E., (2019) A Review of the Criminalisation of Paying for Sexual Services in Northern Ireland, Queen's University, Belfast-NI Department of Justice.
Professor Graham Ellison
School of Law
Media
Recommended reference for this page:
Ellison, G. Migration and sex work in Northern Ireland. Blogpost for Queen's on Ethnic Minorities in Northern Ireland.