10 ways Queen's is addressing the net zero challenge
Queen's researchers are working to address the reality of climate change through transforming health, environment and society. Here are some of the ways we have made an impact.
---
1. Realising the Dream of Renewable Energy
Sea, wind and atmosphere are environmental powerhouses. The €9.4 million cross-border, Bryden Centre is turning sustainable marine energy and carbon farming into reality, drastically reducing pollution, and creating leaders in renewable energy research.
The cross-border area is rich in potential and includes tidal power sites at Strangford Lough and the North Antrim Coast, ocean and offshore wind energy sites in Western Scotland, as well as the potential for wave, tidal and offshore wind power generation in Donegal.
2. Transforming the world's largest river island into a plastic-free zone
The Island of Majuli lies on the Brahmaputra River, in the remote state of Assam, north-east India and the island's inhabitants battle against extreme weather. Through cutting edge-environmental, social sciences and humanities framework, Queen's Dr Kumar's international team have come up with new approaches to protect the island's culture and heritage, raising awareness and sustainability for a zero-carbon island.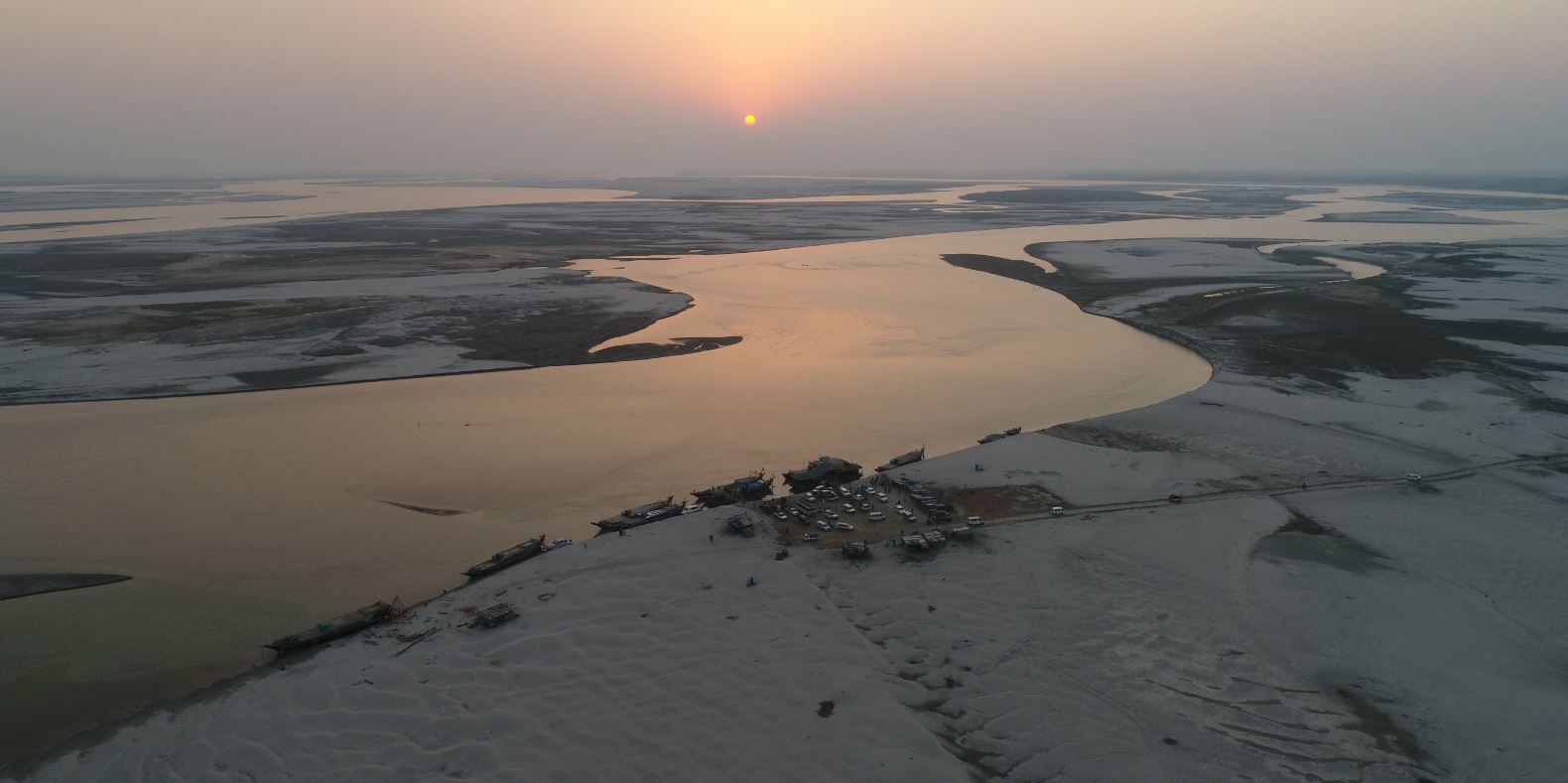 3. Turning Waste into a valuable resource
Part of the Irish Nutrient Sustainability Platform, Queen's researchers are finding ways to turn waste into a valuable resource. Nutrients, energy and other high-value products help safeguard the environment by returning waste to the nutrient cycle and promote UN Sustainable Development Goals (SDGs): Zero Hunger; Clean Water and Sanitation; Economic Growth; Industry, Innovation and Infrastructure; Responsible Consumption and Production.
4. Driving zero emissions technologies
The UK Government's "Road to Zero" strategy laid out an ambitious plan for a transition to zero emission road transport.
Queen's researchers, in collaboration with Northern Ireland bus manufacturer Wrightbus, have developed best in-class low and zero emissions technologies, integral to thousands of low-emission hybrid vehicles currently in service around the world.
Playing a key role in decarbonising UK and international public transport, Queen's technology has reduced CO2 emissions by 250,000 tonnes per year since 2014 on London bus routes alone; work pioneered and refined today by the Queen's Bamford Technology Centre.

5.Game-changing the clean fuel revolution
QUILL, (Queen's University Ionic Liquid Laboratories) has been instrumental in the development of revolutionary ISOALKY Technology, which has many advantages over conventional petroleum technologies.
Now a commercially viable alternative to HF or H2SO4 process technology and awarded Platts Global Energy Award for 'Breakthrough Solution', this ISOALKY Technology is expected to have a significant impact on the global production of clean fuels.
6. Saving lives with natural disaster tech
Natural Disasters kill an average 60,000 people per year. Queen's researchers have designed and implemented a resilient and agile wireless communications system in Vietnam.
The Integrated Heterogeneous Wireless System (IHWS) overcomes communication failures resulting from telecommunications networks that are severely damaged by natural disasters.
It provides seamless connectivity to relief authorities and workers when telecommunications infrastructures are significantly impaired, even under critical conditions.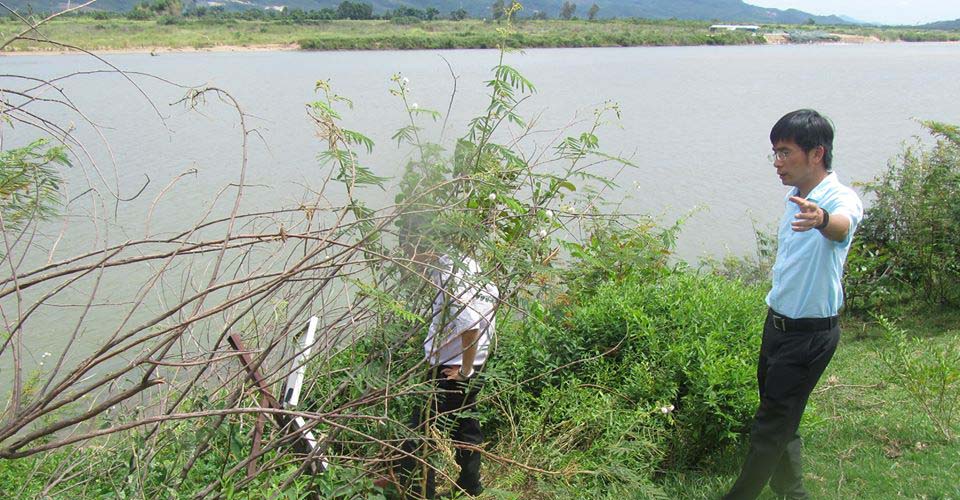 7. Restoring Peatlands to fight climate change
Ireland's rich peatlands are massive carbon stores but damaged peatlands that no longer make peat, create considerable greenhouse gases. By restoring these areas to peat accumulating condition, bogs become net sinks of carbon.
Healthy bogs fight climate change, and Queen's researchers in partnership with RPS Engineers, have developed a peatland hydrological model to help reduce them drying out. It now directly underpins Irish Government policy on bog conservation and restoration.
8. Using the past to predict the future
Intcal is a significant breakthrough in the accuracy of radiocarbon dating. Fundamental across the scientific spectrum for accurately dating artefacts and making predictions about the future, it is led by QUB's Chrono Centre's team of international experts.
Intcal helped provide the Scientific Basis for the 5th IPCC report, which was the roadmap for the Paris Agreement, an international treaty on climate change, to limit global warming and achieve a climate neutral world by mid-century.

9. Finding a common language that investors can use everywhere
Dr Theodor Cojoianu of Queen's University is the only UK member of the European Commission's Platform on Sustainable Finance. This platform enables the cooperation of sustainability expertise from the corporate and public sector to meet the EU's climate and energy targets for 2030.
The objectives of the European green deal and the world's first-ever "green list" – a classification system for sustainable economic activities – is creating a common language that investors can use everywhere when investing in projects and economic activities that have a substantial positive impact on the climate and the environment.
10. Manufacturing solutions to greenhouse gas emissions
Unique Stretch Blow Moulding technology developed at Queen's Polymer Processing Research Centre (PPRC) has been implemented by leading brands and manufacturers, including Coca Cola, Pepsi, Unilever, Kraft, Procter and Gamble and Nestle. The result: multi-million-pound savings in materials and process costs, and annual savings of greenhouse gas emissions measured in thousands of tonnes.
A finalist in the Shell Springboard competition – a UK wide competition for companies with the most promising technology for reducing carbon footprint – this technology is a key enabler for new bio-based materials introduced to the global plastics packaging market.
---
Addressing Global Challenges
Excellence in research and innovation, and making a positive global impact, are central to what we do at Queen's University Belfast. Find out more.