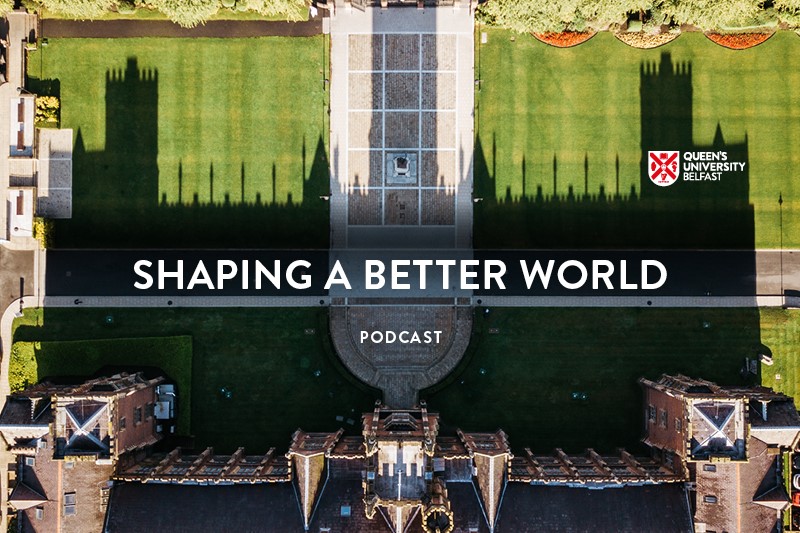 Shaping a better world podcast
The vision of Queen's University Belfast is to be a world class international university that supports outstanding students and staff, working in world class facilities, conducting leading edge education and research, focused on the needs of society. In our 'Shaping a Better World' podcast series, we highlight some of the students and staff working to make that vision a reality.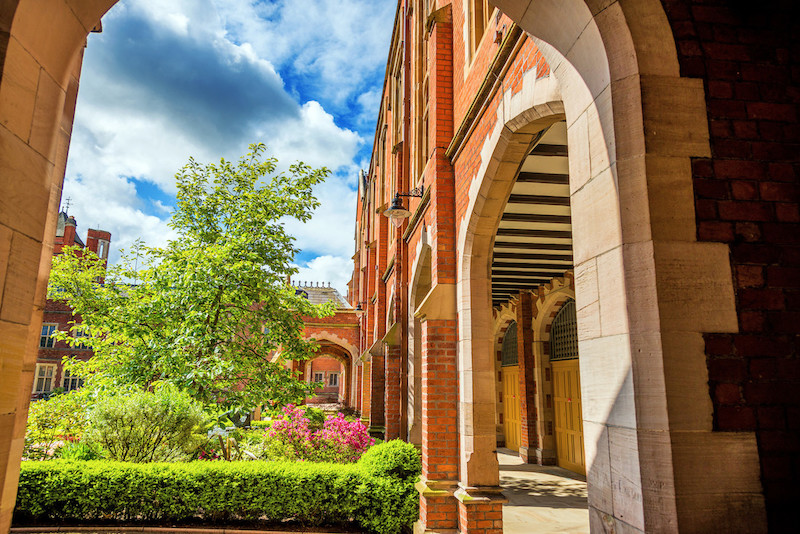 Our expert analysis on your phone
Subscribe to Queen's University Belfast - Shaping a Better World Podcast, and download our audio podcast series on:
(Also available on other platforms)
Partition and the limits of Irish commemoration: Reflections on 1921
Professor Ian McBride, Foster Professor of Irish History at University of Oxford, delivered a keynote lecture on 'Partition and the Limits of Irish Commemoration: Reflections on 1921' on Wednesday, 31 March 2021.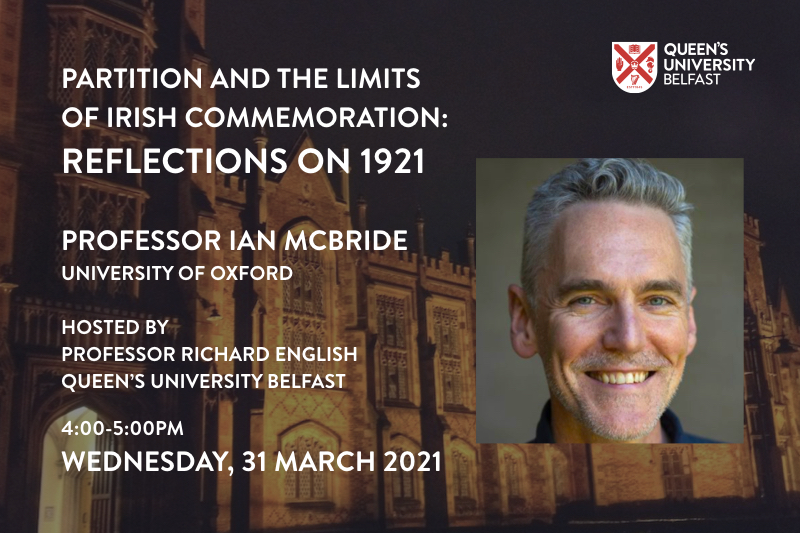 Following the lecture, Professor Richard English, Pro-Vice-Chancellor, Queen's University Belfast moderated a Question and Answer session, covering a broad range of issues and assessing the complex legacy of the events of a century ago.
Now available on all major podcast platforms as part of the Shaping a Better World series.
Sustainable Finance
In association with the Imagine Festival, the Chief Executives' Club at Queen's University Belfast organised an event on Investing towards Biodiversity Sustainability and a Net-Zero Carbon World, Wednesday, 24 March 2021.
With Dr Theodor Cojoianu of Queen's Management School, Martina Macpherson, Head of ESG Strategy Oddo BHF Asset Management, Professor Jill Atkins, Chair in Financial Management at Sheffield University Management School, and Dr Ben Allen of the Institute for European Environmental Policy.
Now available on all major podcast platforms as part of the Shaping a Better World series.
International Women's Day 2021 (IWD-Pod) series
To mark International Women's Day 2021, the FMHLS Gender Equality Team invited female staff and students across the Faculty to participate in a podcast interview about their experiences of work and family life during the COVID-19 pandemic.
The first episode, Beauty in a Digital Age, is embedded in this page.
Read more about the series, and listen to the other episodes, here.
All episodes are also available to download as part of the Shaping a Better World Podcast series on Apple Podcasts, Spotify, Google Podcasts - or wherever you get your podcasts.
Please note, views expressed by participants in these programmes do not necessarily reflect the position of Queen's University Belfast.
COVID-19 and Older People
In this podcast episode, Professor Stuart Elborn, Pro-Vice-Chancellor for the Faculty of Medicine, Health and Life Sciences, hosts a discussion of the impact on older people, and their families, of the current coronavirus pandemic.
Read more
Cancer Care in the era of COVID-19
In this panel discussion, Mr Maurice Macartney, Community Impact Officer, is joined by two leading cancer specialists from Queen's, Professor Mark Lawler and Professor Joe O'Sullivan, and pioneering patient's advocacy campaigner Mrs Margaret Grayson MBE to discuss the impact of COVID-19 on cancer care.
Read more
Immunology and COVID-19
How do we best set about testing for COVID-19? How can we safely balance the demands of our health, our lifestyles and our economies in the era of COVID-19? What are the prospects for the development of a vaccine?

In this special podcast episode Professor Mark Lawler, Associate Pro-Vice-Chancellor and Professor of Digital Health in the Patrick G Johnston Centre for Cancer Research at Queen's, discusses these matters and more with Professor Paul Moynagh, Director of the Kathleen Lonsdale Institute for Human Health Research, Maynooth University, and Professor of Immunology in Queen's University's Wellcome-Wolfson Institute for Experimental Medicine.