Racism, Sin And The Distortion Of Perception
The McCosh Lecture 2021
The Religious Studies Research Forum at Queen's University Belfast and The British Academy present the Annual McCosh Lecture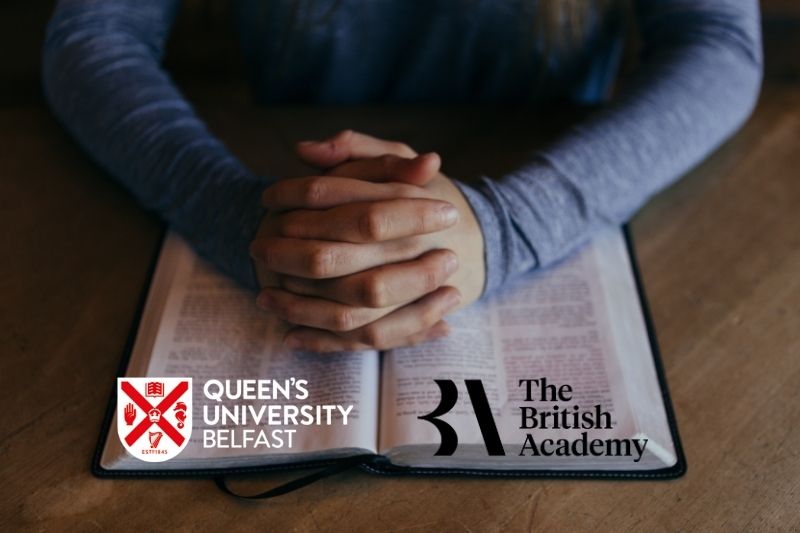 RACISM, SIN AND THE DISTORTION OF PERCEPTION: CAN CONTEMPLATION HEAL THE RACIST GAZE?
WEDNESDAY, 5 MAY 2021, 1600 BST
A Lecture by Professor Sarah Coakley FBA, Honorary Fellow of Oriel College, Oxford, formerly Hulse-Norris Professor of Divinity at University of Cambridge and Mallinckrodt Professor of Divinity at Harvard University.
Lecture – accompanying notes (PDF)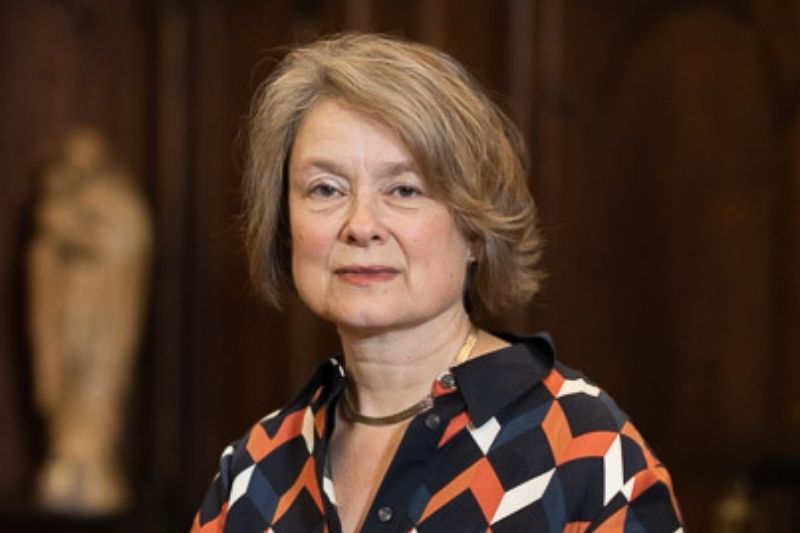 Professor Sarah Coakley FBA
Sarah Coakley joined the Faculty of Harvard Divinity School in 1993, and became Mallinckrodt Professor of Divinity in 1995. She was Norris-Hulse Professor of Divinity in the Faculty of Divinity, University of Cambridge from 2007-2018. Since 2018 she has been an Honorary Professor at St Andrews University, and from 2019 a Visiting Professorial Fellow at the Australian Catholic University (Melbourne and Rome). She is an Honorary Fellow of Oriel College, Oxford, a member of the European Academy of Arts and Sciences, and holds honorary degrees from the Universities of Lund, St Andrews, Toronto (St Michael's College), and London (Heythrop College).
Professor Coakley is now retired from Cambridge and is currently working on her systematic theology and revising her Gifford Lectures.
Event Details
Lecture: 1600 BST via MS Teams Live Events
Also joining us for the event will be:
Chair: Professor Richard English CBE FBA, Pro-Vice-Chancellor for Internationalisation and Engagement, Queen's University Belfast.
Commentary: Professor David Livingstone CBE FBA, Professor of Geography and Intellectual History at Queen's University Belfast.
This Lecture, originally the Annual Religious Studies Lecture, is named in honour of James McCosh (1811-1894) who was appointed to the Chair of Logic and Metaphysics at Queen's University in 1850 shortly after the establishment of the University.
In 1868 he left Ireland to become President of Princeton University. His sphere of influence was extensive, not only as a leading moral philosopher and educationalist, but as a pioneer of modern psychology and as a prominent advocate for the reconciliation of evolution and religion.
Reflecting McCosh's wide interests, the Lecture, delivered annually at Queen's University Belfast, is in the field of Religious Studies broadly conceived.

Previous lecturers include philosopher Nicholas Wolterstorff (Yale University); historian Mark Noll (University of Notre Dame); climate scientist Mike Hulme (Tyndall Centre for Climate Change, University of East Anglia); literary theorist Terry Eagleton (Universities of Lancaster, Galway and Notre Dame); Mona Siddiqui, professor of Islamic and Interreligious Studies (University of Edinburgh); American novelist and essayist Marilynne Robinson; the public commentator on comparative religion, Karen Armstrong; the religious historian and Vice-President of the British Academy, Sir Diarmaid MacCulloch, Baroness Onora O'Neill, FBA, FRS, FMedSci, philosopher and former President of the British Academy and historian Professor David Hempton (Harvard Divinity School).