NETWORKS, NODES AND NUCLEI: TOWARDS A NEW THEORY OF RELIGIOUS CHANGE

Queen's University Belfast, Harvard Divinity School and The British Academy present the annual McCosh lecture
This Lecture, originally the Annual Religious Studies Lecture, is named in honour of James McCosh (1811-1894) who was appointed to the Chair of Logic and Metaphysics at Queen's University in 1850 shortly after the establishment of the University.
In 1868 he left Ireland to become President of Princeton University. His sphere of influence was extensive, not only as a leading moral philosopher and educationalist, but as a pioneer of modern psychology and as a prominent advocate for the reconciliation of evolution and religion.
Reflecting McCosh's wide interests, the Lecture, delivered annually at Queen's University Belfast, is in the field of Religious Studies broadly conceived.

Previous lecturers include philosopher Nicholas Wolterstorff (Yale University); historian Mark Noll (University of Notre Dame); climate scientist Mike Hulme (Tyndall Centre for Climate Change, University of East Anglia); literary theorist Terry Eagleton (Universities of Lancaster, Galway and Notre Dame); Mona Siddiqui, professor of Islamic and Interreligious Studies (University of Edinburgh); American novelist and essayist Marilynne Robinson; the public commentator on comparative religion, Karen Armstrong; the religious historian and Vice-President of the British Academy, Sir Diarmaid MacCulloch; and Baroness Onora O'Neill, FBA, FRS, FMedSci, philosopher and former President of the British Academy.
If you are unable to view via YouTube, this video is also available to watch via Mediasite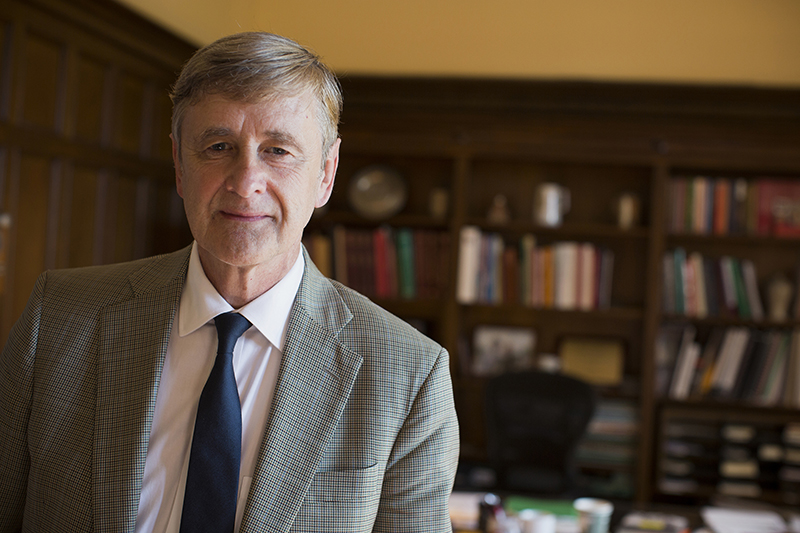 Guest Speaker: Professor David Hempton
David Hempton is the Alonzo L. McDonald Family Professor of Evangelical Theological Studies, John Lord O'Brian Professor of Divinity, and Dean of Harvard Divinity School. He is a Fellow of the Royal Historical Society, Honorary Member of the Royal Irish Academy, and former Professor of Modern History and Director of the School of History in Queen's University Belfast.
He has delivered many sets of endowed lectures including the Cadbury Lectures at the University of Birmingham, the F. D. Maurice Lectures at King's College London, and the Tate-Willson Lectures at Southern Methodist University. In 2021 he will deliver the Gifford Lectures.
He is the author of many books and articles including: Methodism and Politics in British Society 1750-1850 (Stanford University Press, 1984), winner of the Whitfield prize of the Royal Historical Society; Religion and Political Culture in Britain and Ireland: From the Glorious Revolution to the Decline of Empire (Cambridge University Press, 1996); Methodism: Empire of the Spirit (Yale University Press, 2005), winner of the Jesse Lee prize; Evangelical Disenchantment: Nine Portraits of Faith and Doubt (Yale University Press, 2008), The Church in the Long Eighteenth Century (I. B. Tauris, 2011), winner of the Albert C. Outler Prize of the American Society of Church History; and most recently (with Hugh McLeod ed.), Secularization and Religious Innovation in the North Atlantic World (Oxford University Press, 2017).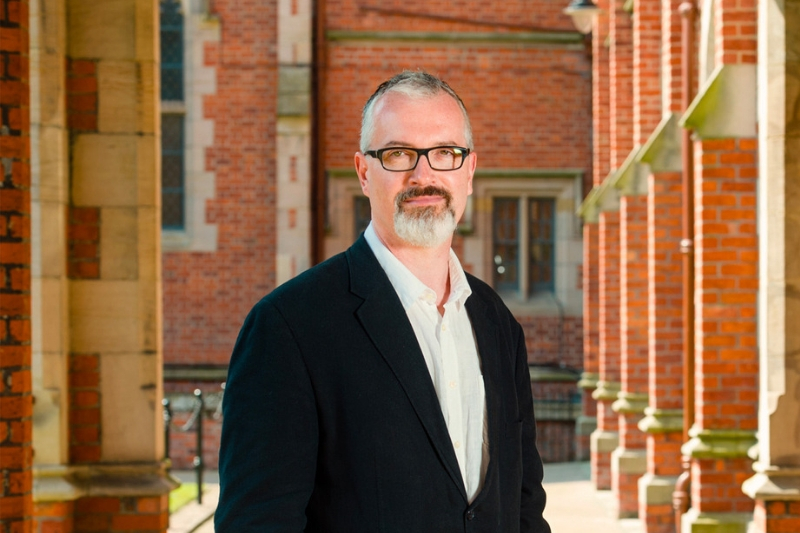 Introduction: Professor Richard English
An introduction to the lecture will be provided by Professor Richard English CBE FBA MRIA FRSE FRHistS, Professor of Politics, Distinguished Professorial Fellow in the Senator George J. Mitchell Institute for Global Peace, Security and Justice and Pro-Vice-Chancellor for Internationalization and Engagement, Queen's University Belfast.