Short Story Competition 2021
The Seamus Heaney Centre at Queen's
Short Story Competition 2021
Open to Students at High Schools in India
WRITING COMPETITION FOR SCHOOLS
English Studies at Queen's has an extraordinary heritage, as represented by its globally esteemed writers, such as Nobel Laureate Seamus Heaney and T.S. Eliot Prize recipients Paul Muldoon and Ciaran Carson, among others.
Situated in the heart of literary Belfast, it ranks among the top 100 English departments world-wide (QS World University Rankings 2021).
The Seamus Heaney Centre at Queen's is therefore pleased to launch an inaugural short story writing competition for high school students from India, with prizes as follows -
Overall Winner - £200 Cash Prize and a Trophy to be retained by their school
The winning student will have the opportunity to have their work showcased through Jaipur Literary Festival.
Two runners up - £50 cash prize each
*All students, whose entries are submitted by their schools, will receive a printed copy of 100 Poems by Seamus Heaney.
SHORT STORY COMPETITION 2021
Deadline to Apply: 31 August 2021
(Schools to register interest by 11 June 2021)
SEAMUS HEANEY
Seamus Heaney received the Nobel Prize in Literature in 1995 and his first volume of work Death of a Naturalist (1966) is among his best-known works and is recognised as one of the principal contributors to poetry during his lifetime.
Seamus Heaney studied and subsequently lectured in English Language and Literature at Queen's University Belfast. After attending Queen's, he began to publish poetry.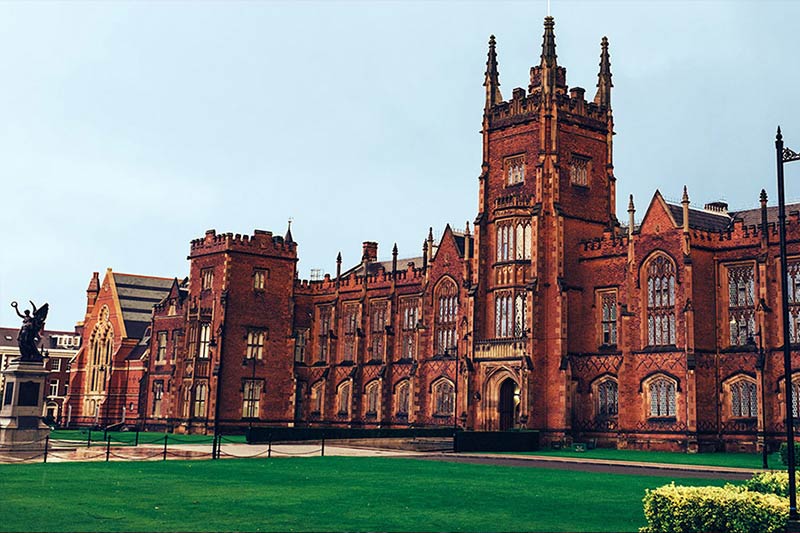 ABOUT QUEEN'S UNIVERSITY
Queen's University Belfast is one of the leading universities in the UK and Ireland with a distinguished heritage and history.
Founded in 1845 as Queen's College Belfast, we became an independent university in 1908. Today, we are ranked 200 in the world (Times Higher Education World University Rankings 2021), and a member of the Russell Group of UK research intensive universities, combining excellence in research and education with a student-centred ethos.
COMPETITION DETAILS
The competition is open to students in years 11 and 12 who attend high schools in India.
Students in years are invited to submit a piece of creative writing in the form of a short story (between 1,500-2,000 words) – any theme.
*Students' entries must be submitted by their school and these are limited to TWO entries per school.
Please view the video opposite to find out more details about the competition
TIPs ON WRITING SHORT STORIES
Discover helpful tips and writing techniques from our esteemed panel of experts:
Louise Kennedy, Ciaran Carson Writing Fellow
Michael Shannon, Development Producer for BBC Northern Ireland
Kelly McCaughrain, Children's Writing Fellow
Professor Glenn Patterson, Director of the Seamus Heaney Centre at Queen's
Please view the video opposite to hear more from our panel.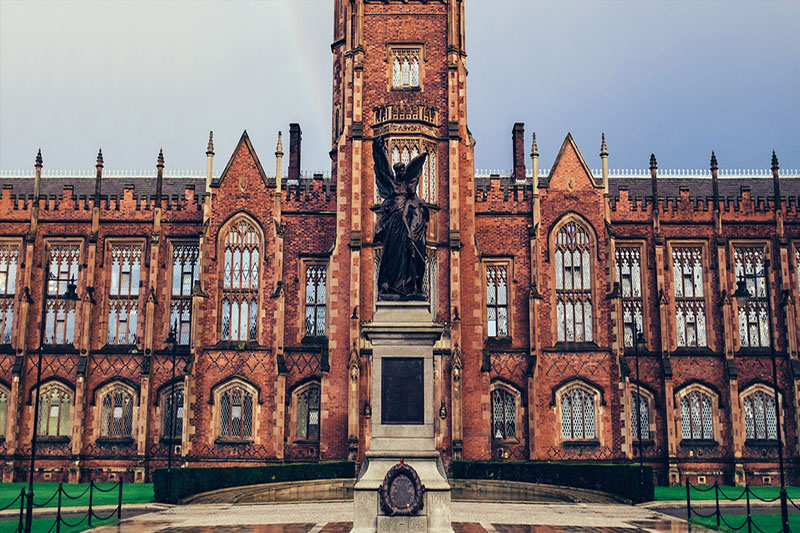 CONTACT DETAILS
If you have any questions or queries about the writing competition or Queen's, please contact us:
Email: askahss@qub.ac.uk