Your Future Begins Here
.
Computer Science is a subject that touches every facet of modern life.
From cancer research, to predicting the weather, Computer Science is fundamental. A degree in Computer Science teaches you practical skills about how to approach the specification, design, construction and use of computer systems, but it also equips you with the information and understanding to tackle emerging problems and opportunities in the world.
An Expansive Subject
Computer Science traditionally covers areas such as software engineering, hardware architecture, information systems, communications and simulation & modelling but it is ever expanding subject. Recent areas of development include machine learning, human-computer interactions and data analytics.
A Wealth of Career Options
Studying for a Computer Science degree at Queen's will assist you in developing the core skills and employment-related experiences that are valued by employers, professional organisations and academic institutions. Graduates from this degree at Queen's are well regarded by employers (local, national and international).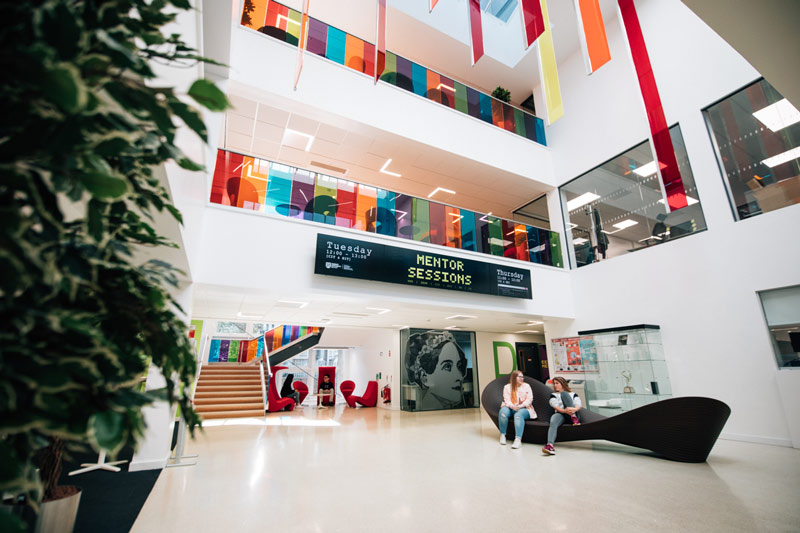 We work in world class facilities, including a brand new £14m Computer Science Building, the ECIT Institute in the Titanic Quarter, and the Ashby Building.
Would you like to receive more information on this course?
Register your details using the simple form below and we'll aim to respond to you personally within 24 hours.
Rather not? You can contact our recruitment team directly
Email askEPS@qub.ac.uk
Why choose Queen's
Top 140 in the world for graduate prospects
(QS Graduate Employability Rankings 2020)
Competitive Fees
Queen's offers lower tuition fees than many other similarly well-regarded UK universities. (Natwest Student Living Index 2017).
Safe and affordable
Northern Ireland has the lowest student cost of living in the UK and is the safest region in the UK. (Which? University, 2018; British Crime Surveys, 2017/18).
Project-Based Learning
As with all of our courses, industrial engagement forms an integral part, balancing academic theory with practical learning.
Career Options
It is not surprising that our graduates have had unparalleled job opportunities over the years, both locally and internationally. Because of the achievements of Queen's graduates already in the software engineering profession, a Computer Science degree from Queen's is a highly respected qualification.
Employment Links
The School has links with over 500 IT companies, which benefits our students on many levels through providing industrial input into our degree content, summer and year-long placements and competitions organised by the companies.
Student Experience
Students have access to a wide range of computers (laboratories are equipped with several hundred PCs) and specialised software packages. Networks link the School and University computers to powerful machines in Great Britain.